Mechanical Engineering Co-op – Quesnel, BC
Sciences et ingénierie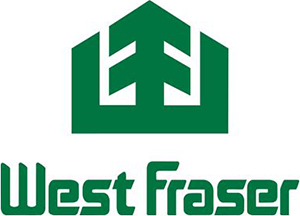 Date de publication : 10 mars 2023
Lieu d'emploi : Quesnel
Type d'emploi : Alternance travail-études
Début : Immédiatement
Descriptions d'emploi
Are you interested in working for West Fraser, a company
offering a challenging work environment and a rewarding career
path? Our Quesnel River Pulp division has a 4-8 month co-op
employment opportunity for an Engineering Student starting in May
2023.
Mechanical Engineering Co-op
– Quesnel, BC
The successful candidate will report to the Engineering
Superintendent and have the opportunity to participate in
engineering systems management, front-end project engineering,
reliability-focused projects, and project development at Quesnel
River Pulp (QRP).
Responsibilities:
Working within the engineering group to perform the following
areas of focus may include:
Revising and updating shop and parts drawings as required
Field auditing and updating electrical and instrumentation loop
drawings under the direction of the E/I Supervisor
Field audit our Monorail and Lifting Device Program and update
the equipment files
Piping Audit of our Seal Water system
Engineering Systems Management (drawings, standards,
specifications)
Optimizing our Electronic File System
Working on our PV&T program to migrate our list of vessels
into the CCMS
Working on reliability projects and initiatives
Work with engineering team to develop concepts for capital
projects through our PDP process
Other projects as assigned
Support Engineering Activities:
Assist the project engineers with project and shutdown
support
Follow up on action items and participate in project planning
and implementation
Update design specifications
Work through engineering work order backlog
Additional Activities:
Implement projects as instructed under supervision
Manage small projects and supervise contractors as
required
Propose new projects
Our ideal candidate would have:
Core Values

Aligned with West Fraser's core values of Safety, Respect,
Integrity, Competitiveness, Frugality, Humility, Teamwork, and
Having Fun at work

Communication Skills

Ability to translate and communicate technical specifications,
concepts or objectives to a variety of audiences
Strong written communication skills are required for preparing
reports and proposals

Technical Expertise and Experience

Experience working in industrial or production facilities,
familiarity with industrial site safety
Ability to learn and understand the thermomechanical pulp
production process

Education and Training

Currently enrolled in a recognized post-secondary 3rd or 4th
year Engineering Program at a BC University
AutoCAD and Solid Works drawing software
Microsoft Office suite with high-level proficiency
Previous co-op and/or work experience is an asset
Previous construction management is considered an asset
A mechanical aptitude
Available for either 4 or 8 months, starting in May 2020
Location Summary:
Located in central BC, Quesnel has a population of approximately
25,000 and features all major conveniences, including its own
airport. Quesnel offers affordable housing, modern recreational and
educational facilities, regular community events, as well as
unlimited recreational activities for the outdoor enthusiast. It
doesn't take long to feel part of Quesnel's welcoming
community.
About West
Fraser:
West Fraser is a leading forest products company. We are
listed on the TSX, NYSE and recognized for the tenth time as one of
Canada's Top 100 Employers. Our goals are straightforward –
leadership through safety, profit, responsibility in communities,
excellence in people, and strength in
products.
West Fraser Timber has over 60 locations across Canada,
the United States, and Europe.
West Fraser continues to invest in our manufacturing
facilities to ensure they are modern and competitive. We have a
sustainable forestry practice and continue to innovate our
processes and diversify our products, including investing in
bioenergy.
We believe strongly in promoting from within and pride
ourselves on providing a challenging environment with continuous
development. The successful candidate should be interested in
future growth opportunities within the company. West Fraser offers
an excellent compensation package, including a competitive salary,
excellent benefits, and an outstanding pension
plan.
West Fraser believes inclusive and diverse teams build a
more vibrant workforce, safer operations, and a stronger company
overall. We strive to create workplaces and leadership teams that
reflect the diverse communities we are a part of. We will not
discriminate against any applicant for employment based on race,
gender, national origin, or any other protected legal
characteristic.
Apply now at https://www.westfraser.com/careers and
discover more about our current
opportunities!
Internal Applicants, click here: https://t11.ultipro.ca
Discover more about West Fraser's current initiatives,
opportunities, and more, by visiting us on LinkedIn
and Facebook.
Leadership through safety, profit, responsibility in
communities, excellence in people and strength in
products.
Conditions d'emploi
Expérience minimum : 0 à 1 an
Niveau d'éducation minimum : 12e année ou l'équivalent
Langue : Anglais