Control Systems Technician
Sciences et ingénierie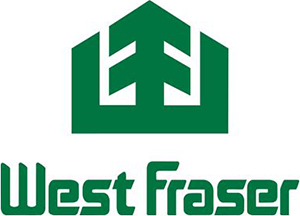 Date de publication : 10 mars 2023
Lieu d'emploi : Quesnel
Type d'emploi : Alternance travail-études
Début : Immédiatement
Descriptions d'emploi
West Fraser is a leading forest products company in
North America. Recognized for the ninth time as one of
Canada's Top 100 Employers, we continue to grow. Our goals are
straightforward – leadership through Safety, profit, responsibility
in communities, excellence in people and strength in products.
West Fraser is a leading diversified forest products company,
listed on the TSX and NYSE. Recognized for the eighth time as
one of Canada's Top 100 Employers, we are a growing company looking
for talented people to be part of our team. Are you interested in
working for a company that offers both a challenging work
environment and a rewarding career path?
Our Quesnel River Pulp division has an
opportunity for a:
CONTROL SYSTEMS TECHNICIAN
The Control Systems Technician, will report to
the QRP Management Team. The Control Systems
Technician will be a key player in working with the mill
team to maximize the control system platform to its
potential. The responsibilities include Coordinating,
developing and maintaining the Delta V DCS (Distributed Control
System). Tasks may also include, documentation control, peer to
peer training with the E&I resources, and troubleshooting both
hardware and software faults through the daily use of predictive
and preventative maintenance strategies. As a member of this high
performing team, you will be responsible for working safely and
efficiently within the pulp mill.
The successful candidate will have proven experience in many of
the following:
Delta V DCS
AMS
Modicon Quantum PLC
Ethernet Networks
Instrumentation Construction
Instrumentation Maintenance
Our ideal candidate would have:
A valid Instrumentation certification, Interprovincial
Red Seal certification in Electrical or Instrumentation, or
a diploma/degree in Chemical, Process or Electrical
Engineering.
5 years of experience in either a pulp mill or heavy industrial
setting is preferred.
Strong leadership, planning, budgeting and problem-solving
skills.
Knowledge of computer software and applications, with a
preference given to a candidate with Maximo, MS Excel, AutoCAD and
Word.
Good organizational and project management skills.
Excellent interpersonal, communication, and team-building
skills.
The ability to interact effectively with all levels of
personnel, both hourly and management.
The desire to progress, learn, grow and succeed
Embody the West Fraser values of integrity, humility, teamwork,
frugality, innovation, competitiveness, and respect
Quesnel River Pulp, using a high yield mechanical pulping
process, produces 1100 tonnes per day of thermo-mechanical and
bleached thermo-mechanical pulp. We take pride in our safety
record, our effluent treatment system, the quality of our final
product, and the cleanliness of our mill. We constantly strive to
be an industry leader.
Quesnel River Pulp offers a comprehensive
relocation package to assist your move to
Quesnel. Located in central BC, Quesnel has a population of
approximately 25,000 and features all major conveniences, including
its airport. Quesnel offers affordable housing, modern recreational
and educational facilities, regular community events, as well as
unlimited recreational activities for the outdoor enthusiast. It
doesn't take long to feel part of Quesnel's welcoming
community.
Interested applicants should apply by sending their resumes and
proof of qualifications in confidence.
A family business at heart since 1955, West Fraser values
excellence in performance and people, challenge and satisfaction,
and profitability and growth. We practice leadership in our field
and responsibility in our communities. For more information on West
Fraser and our current opportunities, visit our website at:
www.westfraser.com/jobs
West Fraser believes inclusive, diverse teams build a more
vibrant workforce, safer operations, and a stronger company
overall. We strive to create workplaces and leadership teams that
are reflective of the diverse communities we are a part of. We will
not discriminate against any applicant for employment
based on race, gender, national origin or any other protected legal
characteristic.
We thank all candidates for their interest; however, only
those selected for an interview will be contacted.
#Automation #DCS
Conditions d'emploi
Expérience minimum : 0 à 1 an
Niveau d'éducation minimum : 12e année ou l'équivalent
Langue : Anglais