Casual Pulp Technician
Opérations manufacturières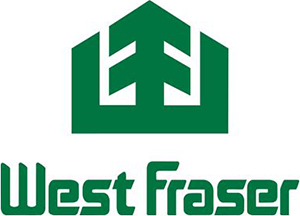 Date de publication : 15 mars 2023
Lieu d'emploi : Slave Lake
Type d'emploi : Alternance travail-études
Début : Immédiatement
Descriptions d'emploi
West Fraser is a leading diversified North American forest
products company. We are recognized for the tenth time as one of
Canada's Top 100 Employers and one of Canada's Best Employers for
Recent Graduates. Are you interested in working for a company that
offers both a challenging work environment and a rewarding career
path? Our Slave Lake Pulp division in Slave Lake, Alberta, has an
opportunity for a:
CASUAL PULP
TECHNICIAN
KEY RESPONSIBILITIES:
Working with the Technical team, responsibilities include but
are not limited to:
Commitment to the Slave Lake Pulp Health & Safety
Program
Collecting, testing and recording of finished pulp samples
Ensuring product quality and identifying / reporting
non-conforming product
COMPETENCIES:
Grade 12 Diploma and valid driver's license
Demonstrated team skills & basic computer knowledge
Self-starter with initiative to learn and grow effective
organization and communication skills
Post-secondary education in a sciences field and/or lab related
experience in an industrial setting would be considered an
asset
PARTICULARS:
The shifts will vary in number of days and will consist of day
or night shift and are 12 hours per shift
This is an ongoing position designed for vacation coverage
Must be able to work all shifts, including nights and
weekends
West Fraser believes strongly in promoting from within and we
are looking for individuals who are interested in a long-term
career and future growth opportunities within the company. Slave
Lake Pulp is a 240,000 tpy BCTMP (bleached chemical
thermo-mechanical pulp) mill located approximately 2.5 hours
north of Edmonton, Alberta. Slave Lake Pulp is committed to
continuous improvement through operational, mechanical, electrical,
and instrumentation reliability. We have a collaborative, team
culture.
Slave Lake boasts the second largest lake in Alberta and offers
great ice fishing in the winter and swimming in the summer. The
town of approximately 7,000 residents has all the amenities of a
larger center yet maintains the outdoor lifestyle of a small
community. For more on Slave Lake, please visit: www.slavelake.ca
If this position sounds like the career for you, submit your
cover letter and resume at www.westfraser.com/jobs click "apply
now" in green at the top of the page.
For more information on West Fraser and our current
opportunities, visit our website at: www.westfraser.com/jobs
We thank all candidates for their interest; however, only
those selected for an interview will be contacted.
Conditions d'emploi
Expérience minimum : 0 à 1 an
Niveau d'éducation minimum : 12e année ou l'équivalent
Langue : Anglais