Indigenous Forest Products Internship
Sciences et ingénierie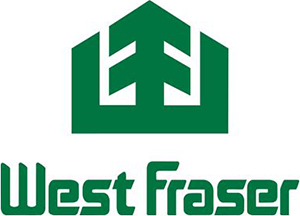 Date de publication : 17 mars 2023
Lieu d'emploi : Williams Lake
Type d'emploi : Alternance travail-études
Début : Immédiatement
Descriptions d'emploi
Are you interested in working for a company that offers both a
challenging work environment and the potential of a rewarding
career path? West Fraser is a leading diversified forest products
company, consistently recognized as one of Canada's Top 100
Employers. A family business at heart since 1955.
West Fraser values excellence in performance and people,
challenge and satisfaction, and profitability and growth. We
practice leadership in our field and responsibility in our
communities.
As a growing company, we are looking for talented people to be
part of our team. Our Williams Lake operations have opportunities
available in the role of:
INDIGENOUS FOREST PRODUCTS
INTERNSHIP
This internship offers a challenging and exciting Opportunity to
be part of our diverse team. Job duties will vary with departments,
but each will offer a unique learning opportunity with a leading
forest products company.
These employment opportunities directly support West Fraser's
ongoing initiatives to build strong mutually beneficial
relationships with surrounding communities, while providing
employment and vocational training to community members.
We offer:
Three-month term: May – July 2023
A challenging, safe work environment with competitive wages and
benefits
Basic industrial training
Mentorship
A diverse experience in multiple aspects of the forest industry
including manufacturing and woodlands
Our ideal candidate will possess:
A commitment to working safely
A desire and willingness to learn
A good attitude
Availability for a three-month term commencing on or about May
1st until July 31st
Flexible availability to work weekends, days and evenings
A minimum age of 18 years old
Interested applicants should apply by sending their resume in
confidence to Ben.Vinje@westfraser.com. Application
deadline is April 1st 2023
For more information on West Fraser and other career
opportunities, visit our website at: https://www.westfraser.com/careers
We thank all candidates for their interest, however only those
selected for an interview will be contacted.
About West
Fraser:
West Fraser is a leading forest products company. We are
listed on the TSX, NYSE and recognized for the tenth time as one of
Canada's Top 100 Employers. Our goals are straightforward –
leadership through safety, profit, responsibility in communities,
excellence in people, and strength in
products.
West Fraser Timber has over 60 locations across Canada,
the United States, and Europe.
West Fraser continues to invest in our manufacturing
facilities to ensure they are modern and competitive. We have a
sustainable forestry practice and continue to innovate our
processes and diversify our products, including investing in
bioenergy.
We believe strongly in promoting from within and pride
ourselves on providing a challenging environment with continuous
development. The successful candidate should be interested in
future growth opportunities within the company. West Fraser offers
an excellent compensation package, including a competitive salary,
excellent benefits, and an outstanding pension
plan.
West Fraser believes inclusive and diverse teams build a
more vibrant workforce, safer operations, and a stronger company
overall. We strive to create workplaces and leadership teams that
reflect the diverse communities we are a part of. We will not
discriminate against any applicant for employment based on race,
gender, national origin, or any other protected legal
characteristic.
Apply now at https://www.westfraser.com/careers and
discover more about our current
opportunities!
Internal Applicants, click here: https://t11.ultipro.ca
Discover more about West Fraser's current initiatives,
opportunities, and more, by visiting us on LinkedIn
and Facebook.
Leadership through safety, profit,
responsibility in communities, excellence in people and strength in
products.
Conditions d'emploi
Expérience minimum : 0 à 1 an
Niveau d'éducation minimum : 12e année ou l'équivalent
Langue : Anglais