Community Engagement Coordinator (Central Alberta)
Opérations forestières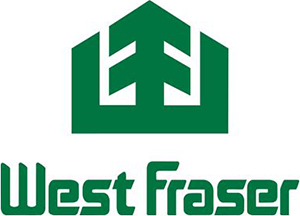 Date de publication : 14 avril 2023
Lieu d'emploi : Blue Ridge
Type d'emploi : Alternance travail-études
Début : Immédiatement
Descriptions d'emploi
West Fraser's divisions across Alberta are looking for several
highly motivated and team-oriented individuals to strengthen our
relationships with First Nations and Métis Settlements and
communities. Our six Woodlands teams in Alberta are responsible for
leading safe, cost effective and environmentally sound forestry
operations supporting 14 facilities in 11 communities across the
province. West Fraser is committed to building relationships with
Indigenous communities as set out in our Indigenous Peoples Policy.
The current opportunity is:
Community Engagement Coordinator (Central
Alberta)
As Community Engagement Coordinator (Central Alberta), you will
have a regional focus of building and maintain strong, long-term
relationships with local First Nation and Métis communities in
Central Alberta. The position will be based out of Hinton Wood
Products or Blue Ridge Lumber. You will use your exceptional
communication and collaboration skills to facilitate and support
ongoing communication between West Fraser and Indigenous
communities.
Responsibilities:
Coordinate, develop and maintain progressive and positive
working relationships with Indigenous Nations and communities
Facilitate and support the negotiation and implementation of
agreements that contribute to effective and durable relationships
with communities and Indigenous peoples
Engage in effective communication with Indigenous communities
with respect to forest management and stewardship activities
Work with the Alberta Indigenous Relations Lead to develop and
implement local community engagement strategies, including
employment and training initiatives
Communicate regularly with corporate and divisional management
with respect to community engagement activities
Our ideal candidate would have:
Familiarity and good understanding of Indigenous cultures and
history
Knowledge and understanding of forest management practices,
government policies and guidelines related to Indigenous
consultation and engagement would be an asset
Proven experience gained with building Indigenous
relationships
Post-secondary education, preferably in forestry, natural
resource management, Indigenous relations or related fields
This role will require significant travel and occasional
weekend or evening work
About West Fraser:
West Fraser is a leading forest products company. We are listed
on the TSX, NYSE, and recognized for the eighth time, as one of
Canada's Top 100 Employers. Our goals are straightforward –
leadership through safety, profit, responsibility in communities,
excellence in people and strength in products.
West Fraser Timber has over 60 locations across Canada, the
United States, and Europe. We believe strongly in promoting from
within and pride ourselves on providing a challenging environment
with continuous development. The successful candidate should be
interested in future growth opportunities within the company. West
Fraser offers an excellent compensation package including a
competitive salary, excellent benefits, and an outstanding pension
plan.
West Fraser believes inclusive, diverse teams build a more
vibrant workforce, safer operations, and a stronger company
overall. We strive to create workplaces and leadership teams that
are reflective of the diverse communities we are a part of. We will
not discriminate against any applicant for employment on the basis
of race, gender, national origin or any other protected legal
characteristic.
Apply now at www.westfraser.com/jobs and discover
more about our current opportunities!
Internal Applicants click here: https://t11.ultipro.ca
Discover more about West Fraser's current initiatives,
opportunities, and more, by visiting us on LinkedIn and Facebook.
Leadership through safety, profit, responsibility in
communities, excellence in people and strength in
products.
Conditions d'emploi
Expérience minimum : 0 à 1 an
Niveau d'éducation minimum : 12e année ou l'équivalent
Langue : Anglais