Plant Accountant
Services généraux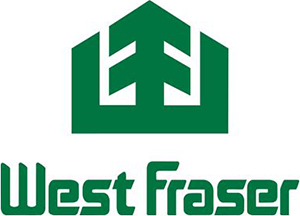 Date de publication : 11 mai 2023
Lieu d'emploi : Williams Lake
Type d'emploi : Alternance travail-études
Début : Immédiatement
Descriptions d'emploi
Listed on the TSX, West Fraser is a leading diversified North
American forest products company. Recognized as one of Canada's Top
100 Employers and one of Canada's Best Employers for Recent
Graduates, we continue to grow. Are you interested in working for a
company that offers both a challenging work environment and a
rewarding career path? West Fraser's Williams Lake Plywood division
in BC, has an opportunity for a highly skilled:
PLANT ACCOUNTANT
Reporting to the Divisional Controller, this role will gain
exposure to the full cycle of accounting and all matters impacting
the financial team on site. This is an exciting opportunity
with the ultimate goal of promoting the selected candidate to
Divisional Controller in one of our Canadian Operations as
opportunities arise.
Specifically, the role will be responsible
for:
Preparation and processing of various month end duties
including journal entries, financial statement package, related
mandatory reporting and general ledger reconciliations
Involvement as a key member of the management team on site
Supporting the compilation of the annual business plan
Assisting mill management in department cost control,
cost/benefit analysis and providing financial information and
recommendations
The ideal candidate will possess:
A professional accounting designation (CPA) or be enrolled in
the CPA program
A strong computer systems skill set
Well established organizational and multi-tasking skills
Good verbal and written communication abilities
A detailed and proactive approach to work
A high level of motivation
West Fraser believes strongly in promoting from within and we
are looking for an individual who is interested in a full-time,
long-term career. The successful candidate should be interested in
future growth opportunities within the company. We offer an
excellent compensation package including a competitive salary,
excellent benefits, an outstanding pension plan and relocation
package.
West Fraser believes inclusive, diverse teams build a more
vibrant workforce, safer operations and a stronger company overall.
We strive to create workplaces and leadership teams that are
reflective of the diverse communities we are a part of. We will not
discriminate against any applicant for
employment on the basis of race, gender, national origin or any
other protected legal characteristic.
If this position sounds like the career for you, apply today in
confidence, by submitting your resume and cover letter at www.westfraser.com/jobs
We thank all candidates for their interest; however, only
those selected for an interview will be contacted.
.
Conditions d'emploi
Expérience minimum : 0 à 1 an
Niveau d'éducation minimum : 12e année ou l'équivalent
Langue : Anglais