Divisional Controller
Services généraux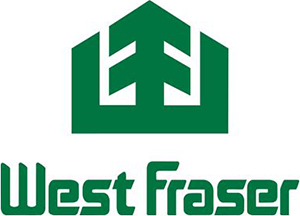 Date de publication : 25 mai 2023
Lieu d'emploi : Quesnel
Type d'emploi : Alternance travail-études
Début : Immédiatement
Descriptions d'emploi
Listed on the TSX, West Fraser is a leading diversified North
American forest products company. Recognized as one of Canada's Top
100 Employers and one of Canada's Best Employers for Recent
Graduates, we are a growing company looking for talented people to
be part of our team. Our Quesnel Sawmill division has an
opportunity for a highly motivated:
DIVISIONAL
CONTROLLER
As the senior financial resource on site, the successful
applicant will work with the mill management group to operate and
grow our successful lumber division.
Responsibilities:
Preparing timely and accurate full-cycle accounting for the
division, including monthly journal entries, financial statement
package, reconciliations and required reporting
Providing operational and financial support and analysis for
the division's management team and the corporate head office
Supervising administrative office staff and coaching of
operational personnel on financial matters relating to their area
of responsibility
Coordinating and preparing of annual business plan
Providing information and support for preparation of annual
business plan
Participating in the management team and providing value-added
decision support
The ideal candidate will possess:
A professional accounting designation (CPA) or be enrolled in
the final stages of completion
Well established organizational & leadership skills
Excellent communication skills
Detailed and proactive approach to work
Highly Proficient with Microsoft Office Suite
Experience with Oracle and/ or JD Edwards accounting
software, considered a strong asset
Forestry industry experience is preferred but not required
West Fraser Timber has over 60 locations across Canada, the
United States, and Europe. West Fraser believes strongly in
promoting from within and we are looking for an individual who is
interested in a full-time, long-term career. The successful
candidate should be interested in future growth opportunities
within the company. We offer an excellent compensation package
including a competitive salary, excellent benefits and an
outstanding pension plan.
Quesnel has a population of approximately 25,000 and features
all major conveniences, including its own airport. Quesnel
offers affordable housing, modern recreational and educational
facilities, regular community events, as well as unlimited
recreational activities for the outdoor enthusiast. It doesn't take
long to feel part of Quesnel's welcoming community.
West Fraser believes inclusive, diverse teams build a more
vibrant workforce, safer operations, and a stronger company
overall. We strive to create workplaces and leadership teams that
are reflective of the diverse communities we are a part of. We will
not discriminate against any applicant for employment on the basis
of race, gender, national origin or any other protected legal
characteristic.
Apply now at www.westfraser.com/jobs and discover
more about our current opportunities!
Internal Applicants click here: https://t11.ultipro.ca
Discover more about West Fraser's current initiatives,
opportunities, and more, by visiting us on LinkedIn and Facebook.
Leadership through safety, profit, responsibility in
communities, excellence in people and strength in
productivity.
Conditions d'emploi
Expérience minimum : 0 à 1 an
Niveau d'éducation minimum : 12e année ou l'équivalent
Langue : Anglais