Quality Control Supervisor
Opérations forestières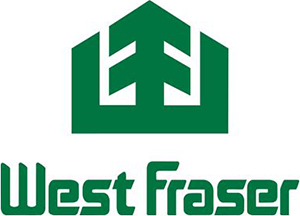 Date de publication : 26 mai 2023
Lieu d'emploi : 100 Mile House
Type d'emploi : Alternance travail-études
Début : Immédiatement
Descriptions d'emploi
Are you interested in working for a company
that offers both a challenging work environment and a rewarding
career path? 100 Mile Lumber, a division of West Fraser, located in
100 Mile House, British Columbia, is currently seeking a highly
motivated individual for the full-time position
of:
Quality Control
Supervisor
The Quality Control Supervisor will serve as a resource for the
100 Mile Lumber leadership group in the planer, kilns, and sawmill.
As a member of our supervisory team, this position will report to
the General Manager.
Our ideal candidate would have:
• Strong oral and written communication skills and good
team-building skills.
• Goal oriented, detail-oriented, and interested in advancement and
professional growth.
• Capability to work in an unsupervised position effectively &
be highly motivated.
• Maintaining & improving productivity and grade
• Ability to push for continuous improvement in all areas of the
mill
• Troubleshoot and work with peers
• Understand statistical process control & other process
improvement tools.
• Good understanding of safety, quality, production, cost control,
and continuous improvement
• Qualified applicants will have excellent computer skills and
possess a degree, diploma, or equivalent in wood processing,
forestry, engineering, science or manufacturing or have
optimization experience. A lumber grading ticket will be an asset
as well.
• Should be willing to work flexible hours and have a willingness
to travel for training, information sharing, and in the development
of the QC programs for the division
• Must have demonstrated strong initiative and work
habit
Our highly competitive compensation package
includes:?
• Competitive base salary with annual bonus opportunity?
• Outstanding benefits package including medical, dental, pension,
life insurance, disability, accident insurance, vacation, and
holidays?
?
Location Summary:?
The Town of 100 Mile House is a thriving community of about 2000
people who enjoy the advantage of living in a modern urban
community surrounded by numerous lakes and activities for any
outdoor enthusiast. 100 Mile House is located about 200 km north of
Kamloops, and 90 kms south of Williams Lake, giving larger center
amenities if needed. The West Fraser mill and forest operations
form an integral part of the
community, providing economic stability to employees and families
that live in the 100 Mile House area.
About West Fraser:?
West Fraser is a leading forest products company. We are listed on
the TSX, NYSE and recognized for the tenth time as one of Canada's
Top 100 Employers. Our goals are straightforward – leadership
through safety, profit, responsibility in communities, excellence
in people, and strength in products.??
West Fraser Timber has over 60 locations across Canada, the United
States, and Europe.
West Fraser continues to invest in our manufacturing facilities to
ensure they are modern and competitive. We have a sustainable
forestry practice and continue to innovate our processes and
diversify our products, including investing in bioenergy.
We believe strongly in promoting from within and pride ourselves on
providing a challenging environment with continuous development.
The successful candidate should be interested in future growth
opportunities within the company. West Fraser offers an excellent
compensation package, including a competitive salary, excellent
benefits, and an outstanding pension plan.?
West Fraser believes inclusive and diverse teams build a more
vibrant workforce, safer operations, and a stronger company
overall. We strive to create workplaces and leadership teams that
reflect the diverse communities we are a part of. We will not
discriminate against any applicant for employment based on race,
gender, national origin, or any other protected legal
characteristic.?
Apply now at https://www.westfraser.com/careers and discover more
about our current opportunities!?
Internal Applicants, click here: https://t11.ultipro.ca
Discover more about West Fraser's current initiatives,
opportunities, and more, by visiting us on LinkedIn and
Facebook.
Leadership through safety, profit, responsibility in
communities, excellence in people, and strength in
products.??
We thank all candidates for their interest; however, only
those selected for an interview will be contacted.
Conditions d'emploi
Expérience minimum : 0 à 1 an
Niveau d'éducation minimum : 12e année ou l'équivalent
Langue : Anglais