Automation Specialist
Sciences et ingénierie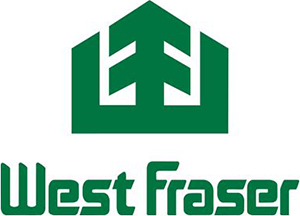 Date de publication : 26 mai 2023
Lieu d'emploi : Hinton
Type d'emploi : Alternance travail-études
Début : Immédiatement
Descriptions d'emploi
West Fraser is a leading forest products company in
North America. Recognized for the ninth time as one of
Canada's Top 100 Employers, we continue to grow. Our goals are
straightforward – excellence in people, responsibility in
communities in which we live, challenge, and growth.
Our Hinton Pulp Division is seeking an
individual to fill the following position:
Automation
Specialist
The role of the Automation Specialist is to combine practical
troubleshooting skills, programming skills, and a basic
understanding of the pulping process to maintain and improve mill
operations. The ideal candidate has electrical or instrumentation
experience in an industrial environment, with a working knowledge
of DCS, PLC, and networking.
Responsibilities:
Provide troubleshooting assistance to the Electrical and
Instrumentation team
DCS and PLC configuration/programming
Industrial network infrastructure maintenance and planning
Control hardware obsolescence planning and upgrades
Server, historian and data visualization maintenance and
upgrades
Process control tuning and optimization
The ideal candidate will have:
A related trade, technologist, or engineering
certification
Five years' experience in industrial automation
DeltaV, Schneider, Allen Bradley experience
Knowledge of industrial communications protocols (Modbus,
Control Net, OPC, serial, ethernet, fibre optic)
Location Summary:
We are located in Hinton, Alberta, 20 minutes east of Jasper
National Park, and 2½ hours west of Edmonton. Hinton,
set amidst the stunning scenery of the Alberta Rockies, is a modern
community of 10,000 offering terrific lifestyles for individuals
and families.
Our region is an outdoor enthusiast's paradise, with exciting
activities from skiing, snowmobiling, camping, hiking, fishing,
hunting, and ATV's. Hinton features a full-service acute care
hospital, major retail and restaurant chains, theatre, community
parks and pools, educational institutions for pre-school through
post-secondary. To learn more, visit the Town of Hinton Web
site: www.hinton.ca.
Our highly competitive compensation package
includes:
Competitive base salary with annual bonus
opportunity
Outstanding benefits package including medical, dental,
pension, life insurance, disability, accident insurance, vacation,
and holidays
About West Fraser:
West Fraser is a leading forest products company. We are listed
on the TSX, NYSE, and recognized for the eighth time, as one of
Canada's Top 100 Employers. Our goals are straightforward –
leadership through safety, profit, responsibility in communities,
excellence in people and strength in products.
West Fraser Timber has over 60 locations across Canada, the
United States, and Europe. We believe strongly in promoting from
within and pride ourselves on providing a challenging environment
with continuous development. The successful candidate should be
interested in future growth opportunities within the company. West
Fraser offers an excellent compensation package including a
competitive salary, excellent benefits, and an outstanding pension
plan.
West Fraser believes inclusive, diverse teams build a more
vibrant workforce, safer operations, and a stronger company
overall. We strive to create workplaces and leadership teams that
are reflective of the diverse communities we are a part of. We will
not discriminate against any applicant for employment on the basis
of race, gender, national origin or any other protected legal
characteristic.
Apply now at www.westfraser.com/jobs and discover
more about our current opportunities!
Internal Applicants click here: https://t11.ultipro.ca
Discover more about West Fraser's current initiatives,
opportunities, and more, by visiting us on LinkedIn and Facebook.
Leadership through safety, profit, responsibility in
communities, excellence in people and strength in
productivity.
Conditions d'emploi
Expérience minimum : 0 à 1 an
Niveau d'éducation minimum : 12e année ou l'équivalent
Langue : Anglais