Project Technologist
Sciences et ingénierie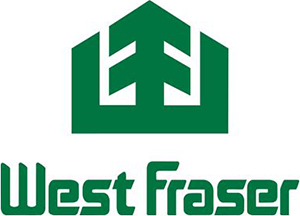 Date de publication : 05 mai 2023
Lieu d'emploi : Quesnel
Type d'emploi : Alternance travail-études
Début : Immédiatement
Descriptions d'emploi
Quesnel River Pulp produces 1100 tonnes per day of
thermo-mechanical and bleached thermo-mechanical pulp using a high
yield mechanical pulping process. We take pride in our safety
record, our environmental performance, the quality of our final
product, and the skill and dedication of our employees. We
constantly strive to be an industry leader. Our team has an
opportunity for a:
Project
Technologist
Reporting to the Engineering Superintendent, the Project
Technologist will assist with front-end project engineering,
project development, project execution and implementation as well
as engineering systems management. Emphasis is placed on the
management of projects from inception to completion. Diligent
management of project schedule, budget, and scope is essential to
be successful in this position.
Summary/Description
This role provides leadership and support to the business and
may vary according to the requirements of the site, projects
involved and specific project team members.
Requirements:
The duties include any or all the following:
Coordinate project design work
Development of detailed scopes of work, budgets, and schedules
for capital and maintenance projects
Act as the lead with project construction, commissioning, and
handover to operations
Provide input into the design and optimization of equipment to
maximize reliability, performance, and optimize life cycle costing
of projects
Project planning, execution, and supervision
Understand and apply applicable external codes and standards
(ie. TSBC, WSBC, ANSI, API, ASME, NFPA, etc.)
Preparation and modification of drawings using AutoCAD
Contractor Management:

Conducts daily morning Mill Site Hazard Assessment and performs
safety observations (SOR's) on Contractors and mill crews to ensure
worker safety during project execution
Supervises and coordinates contractors during project
installation, rebuilds, shutdowns, and major maintenance
projects

Participates in the Project Delivery Process (PDP) to develop
project packages for Capital &/or Major Maintenance
expenditures.
Provide occasional auxiliary support to Maintenance department
for shutdowns, safety projects and other duties as assigned
Assist in development of internal safety and project
standards
Develops drawing and information packages as required
Completes project documentation and updates CMMS with new
inventory requests and spare parts information
The ideal candidate would have:
Minimum 2-4 years in capital or major maintenance project
management experience with demonstrated leadership ability and a
positive can-do attitude
Mechanical Engineering Technologist diploma currently
registered or eligible for AScT registration with ASTTBC. Other
disciplines considered depending on experience
Strong communication skills, confident, persistent, diligent,
and able to work independently to complete projects and meet
deadlines
Strong computer skills with MS Office, AutoCAD and CMMS
software (Maximo)
A self-starter with strong organizational and analytical skills
coupled with a proactive approach. Flexible team-focused attitude
willing to learn and take on new tasks, ask questions and engage
others to find practical solutions
Considered Assets:
Pulp mill or heavy industry experience
Planning and large project management experience
AutoCAD, Navis Works
Microsoft SharePoint and Office
West Fraser offers a comprehensive relocation package to assist
your move to Quesnel. Located in central BC, Quesnel has a
population of approximately 25,000 and features all major
conveniences, including its own airport. Quesnel offers
affordable housing, modern recreational and educational facilities,
regular community events, as well as unlimited recreational
activities for the outdoor enthusiast. It doesn't take long to feel
part of Quesnel's welcoming community.
Interested applicants should apply online by submitting
their resume, cover letter, and proof of
qualifications in confidence. To apply, click on our
job ad at www.westfraser.com/jobs and
then click "apply now" in green at the top of the page.
West Fraser believes inclusive, diverse teams build a more
vibrant workforce, safer operations and a stronger company overall.
We strive to create workplaces and leadership teams that are
reflective of the diverse communities we are a part of. We will not
discriminate against any applicant for
employment on the basis of race, gender, national origin or any
other protected legal characteristic.
Apply now at www.westfraser.com/jobs and discover
more about our current opportunities!
Internal Applicants click here: https://t11.ultipro.ca
Discover more about West Fraser's current initiatives,
opportunities, and more, by visiting us on LinkedIn and Facebook.
Leadership through safety, profit, responsibility in
communities, excellence in people and strength in
products.
Conditions d'emploi
Expérience minimum : 0 à 1 an
Niveau d'éducation minimum : 12e année ou l'équivalent
Langue : Anglais