Process Engineer
Sciences et ingénierie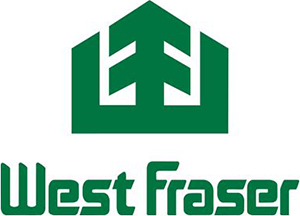 Date de publication : 11 février 2023
Lieu d'emploi : Slave Lake
Type d'emploi : Alternance travail-études
Début : Immédiatement
Descriptions d'emploi
West Fraser is a leading diversified North American forest
products company that is listed on the TSX and is one of Canada's
Top 100 employers. Are you interested in working for a company that
offers both a challenging work environment and a rewarding career
path?
Our Slave Lake Pulp (SLP) division in Slave Lake, Alberta, has
an immediate opening for a:
Process
Engineer
Reporting to the Technical & Engineering Manager, the
Process Engineer will provide technical assistance to continually
improve the efficiency and output of the pulp mill. The
Process Engineer coordinates product and process development
projects and trials, assists with operational troubleshooting, and
manages process data systems. The role will assist with the
development and startup of capital projects to improve safety,
environmental, quality, and cost performance.
RESPONSIBILITIES & DUTIES
Optimize the existing processes by identifying cost, quality,
and environmental improvement opportunities and recommend course of
action
Developing and undertake trials and implementing process
changes
Working with research facilities, consultants, labs, and
industry peers to investigate and resolve operational and customer
quality issues
Assist with the development of technical and financial
justification for capital projects
Work with department supervision to improve overall operation
of the plant
Act as process expert on cross functional team investigating
root cause of significant mill events
Chemical cost tracking and reporting and grade recipe
development and refinement
Training, development, and maintenance of the Data Historian
(ParcView)
Participates in hazard assessments, HAZOP studies, management
of change processes
QUALIFICATIONS
Bachelor's degree in chemical engineering and eligibility for
registration with APEGA
Previous experience in pulp and paper or other manufacturing
industries would be considered an asset
Be able to communicate effectively in oral and written form
with all levels of the organization
Problem solving and project management skills
Demonstrate the ability to work independently and as part of a
team
Proactive self-starter that follows up on requests
West Fraser believes strongly in promoting from within and we
are looking for people who are interested in a full-time, long-term
career. The successful candidate should be interested in future
growth opportunities within the company. West Fraser puts an
emphasis on diversity and inclusion and aims to be regarded as an
employer of choice in Canada.
Slave Lake Pulp is a 290,000 tpy BCTMP mill located
approximately 2.5 hours north of Edmonton, Alberta. Slave
Lake Pulp is committed to a collaborative team culture. Slave Lake
boasts the second largest lake in Alberta and offers great outdoor
recreational activities in the winter and summer. The town of
approximately 7,000 residents has all the amenities of a larger
center yet maintains the outdoor lifestyle of a small community.
For more on Slave Lake, please visit: www.slavelake.ca
If this position sounds like the career for you, submit your
cover letter and resume at www.westfraser.com/careers – click "apply now" in
the job details.
For more information on West Fraser and our current
opportunities, visit our website at: www.westfraser.com/jobs
We thank all candidates for their interest; however, only
those selected for an interview will be contacted.
Conditions d'emploi
Expérience minimum : 0 à 1 an
Niveau d'éducation minimum : 12e année ou l'équivalent
Langue : Anglais