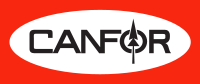 Canfor



Canfor is one of the world's largest and most respected integrated forest products companies. For more than 75 years, we have been delivering top-quality lumber, pulp and paper products to our valued customers worldwide. With operations in Western Canada and the Southern United States, and sales offices around the world, you can find Canfor products in every corner of the globe. We are leaders in sustainable forest management and in converting wood residuals into green energy.
---
LOCATIONS
Canada
---
Company History
Only months after settling in Vancouver in 1938, John Prentice and Poldi Bentley formed a furniture and paneling veneer company calling it Pacific Veneer. They built a small mill, which employed 28 people, on the banks of the Fraser River in New Westminster, BC. In 1939, Pacific Veneer became a supplier of plywood for aviation and marine applications, as well as Douglas fir plywood and the mill soon emlpoyed 1,000 men and women. The two men lay the foundation for a business that could grow. In 1940, Prentice and Bentley bought Eburne Saw Mills Limited, located near the mouth of the Fraser River, and upgraded and converted the mill to cut hemlock and balsam. With the Eburne purchase, the company became a shareholder in Seaboard Lumber Sales Ltd., a Vancouver-based wood products marketing and shipping consortium. Seaboard gave the company better access to important offshore markets at competitive freight rates. The drive to secure a stable log supply led to the purchase of timber rights in the Nimpkish Valley on Vancouver Island in 1944. Included in the Nimpkish purchase was a small firm called Canadian Forest Products Limited, and it struck a chord. In 1947, Prentice and Bentley reorganized all of their operations under that name. Over the next several decades, the company expanded into British Columbia's interior, and into Alberta. In 1983, Canfor Corporation became a public company and by 1999 Canfor became the largest producers of softwood lumber and kraft market pulp.
Company Facts
Canfor Corporation is a Canada-based integrated forest products company with interests in British Columbia, Alberta, North and South Carolina, Alabama, Georgia and Mississippi. The Company produces primarily softwood lumber and specialized wood products. Furthermore, It controls Canfor Pulp Products Inc, a producer of market northern bleached softwood kraft pulp, high performance kraft paper, as well as bleached chemi-thermo mechanical pulp.
For a full list of our current opportunities, please visit www.canfor.com/careers.
Products
Engineered wood products : includes Glued-laminated timber, Laminated veneer lumber, Cross-laminated timber, I-beams, Oriented strand lumber, Trusses, and any other engineered lumber composites, engineered wood products or glued wood products
Sawmill/Lumber
Pulp : includes NBSK, NBHK, BCTMP, sulfite, and recycled/deinked pulp