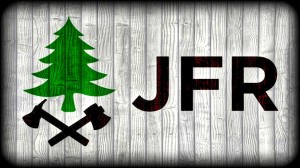 Alberta Junior Forest Rangers


Since 1965, Junior Forest Rangers (JFR) is proud to offer Albertan youth an exciting job opportunity to get started in a career related to natural resource management and forestry.
JFR crews are camp-based and located throughout the province. Crew members (16-18 years old) stay with their crew 24 hours a day, seven days a week, for seven weeks. The summer experience is challenging, unique and exciting. The JFR propgram has three types of crews including the Provincial, Partner (Indigenous), and a second year crew.
JFR crews complete forestry-related work projects, participate in industry tours and learn from field experts. Work projects in a typical summer may include the following and much more:
– Mop up on a contained wildfire
– Thinning trees to reduce threat of wildfire
– Invasive plant species control
– Mountain Pine Beetle traps
– Trail construction
– Tree Planting
The program is based on four curriculum elements: stewardship, leadership, partnership and traditional ecological knowledge. Each JFR crew has a specific curriculum focus.
The Alberta JFR program also has opportunities for people to lead these crews. We look for highly motivated, enthusiastic, dependable and outdoor-oriented individuals to lead our crews.
---
LOCATIONS
Company History
The program began in 1965 as a job opportunity for boys to perform manual conservation work for the Forest Service. Three crews were formed that year and compensation was $5/day as well as meals and accommodations. In 1974, the program age minimum was dropped from 17 to 16, and the first girls crews were formed.
The JFR program is now under the Agriculture and Forestry department of the Alberta Government. We have between 10-12 crews each year, and compensation now is 11.50 per hour plus meals and accommodations.
Company Facts
– We employ roughly 90 students each summer, along with 20-24 crew leaders/sub-leaders.
– 70% of the summer is spent on work projects and 30% of the summer is spent on educational opportunities
– Our program provides the opportunity for high school students to gain additional credits, as well as multiple certifications (ie. First aid and CPR, Radio operators).
– We run a week long training session at the start of the summer, and end the summer with an event/competition called Bull of the Woods.
– This is a summer job for students, and an incredible opportunity to develop skills and knowledge in the natural resources sector