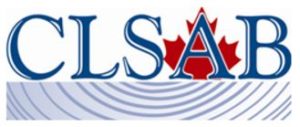 Canadian Lumber Standards Accreditation Board (CLSAB)

The CLSAB is an independent consensus-based body created in 1960 to accredit lumber grading agencies to ensure that Canadian lumber grade rules and standards are met in full. The CLSAB is the only accrediting body for lumber grading and inspection agencies recognized by the Canadian Standards Association (CSA). Its four main roles are to:
a) control the identification and certification of lumber;
b) accredit and supervise lumber grading agencies;
c) review and approve lumber grade rules and product standards used by grading agencies and sawmills in Canada; and
d) assist in international acceptance of Canadian softwood lumber.
---
LOCATIONS