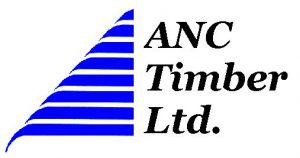 ANC Timber Ltd.

ANC Timber Ltd. is the Woodlands Department of Alberta's first and only paper mill, Alberta Newsprint Company (ANC), which is a joint venture of The Stern Partners and West Fraser Timber Co. Ltd.
With a strong commitment to excellence shared by every member of the team, ANC supplies companies worldwide with high quality, cost effective and socially responsible lightweight paper grades.
---
LOCATIONS
Company History
Based in Whitecourt Alberta and started in 1989 ANC is a 50/50 partnership between the Stern Group and West Fraser. ANC is Alberta's only combined pulp and paper mill. ANC started out solely in the newsprint business but has since evolved and now produces a number of grades of paper. To maintain their competitive edge ANC has diversified into other businesses on site including power generation with a 65MW gas fired power plant built in 2014 and a Transload facility built in 2013.
ANC manages a 374,000 hectare Forest Management Agreement area south west of Fox Creek as well as a coniferous quota SE of Edson and a deciduous allocation around the town of Fox Creek.
ANC Forest operations are 3rd party certified to SFI, PEFC and Alberta Forest Care standards.
Company Facts
MISSION STATEMENT
"We will consistently provide our customers with the best newsprint and other products and services by working together as an efficient, safe and publicly responsible team."
OUR VISION
Sustain our success while empowered to grow, diversify and prosper.
OUR GOAL
ANC is an incident free workplace.
By year 2023 diversify our product line by adding new paper grades to enhance profitability.
By year 2023 create 2 new thriving businesses.
OUR VALUES
RESPECT
We treat others as we would like to be treated.
TRUST
We count on one another.
TEAM WORK
We work together towards a common goal.
INTEGRITY
We do what we say.
INNOVATION
We make what is possible real.