Production Employee - Sawmill Hiring Pool
Mill Operations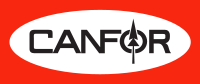 Date Posted: November 20, 2019
Job Location: Prince George
Job Number: 18624
Job Type: Full Time
Start: Immediately
Job Description
The Opportunity:
Canfor is currently seeking motivated individuals to join our Canfor team as a Production Employee – Call List with our Prince George and Area Sawmills. You must be available for employment at any of the following Prince George Operations: Isle Pierre Sawmill, Prince George Sawmill or Polar Sawmill. Once prequalified for the hiring pool, and a position becomes available at any of these three mills, candidates will be hired at a specific operation and employed at that mill only. They will not move between operations.
For regular shift hours, bus transportation to our Isle Pierre and Polar operations is available. You may require your own transportation if called outside of regular shift hours.
At Canfor Sawmills in the Prince George area all entry-level employees start on our call-list. During this time, you must be available to work any shift on short notice. Call list employees are eligible to bid into production roles as seniority allows at each operation.
The Hiring Pool Process:
Once you've applied and after initial screening is completed, you will receive an email from the Talent Acquisition Team regarding your application. You may be contacted to complete further assessments or if we require further information. Hiring pools are a tool to streamline the recruitment experience for both hiring managers and applicants. They are designed so candidates only need to apply once to multiple Canfor Solid Wood Operations. When a position becomes available, Canfor Talent Acquisition will work with the hiring manager to match assessed and qualified candidates to the opportunity.
The Role:
– Ensure safety standards are met by following Canfor safe work and lockout procedures
– Maintain high standards of cleanliness in your work area and throughout the mill
– Train and develop skills in various areas of the mill site
– Develop strong working relationships with your peers and production team
This opportunity provides the potential for growth within a fast-paced production environment, and will expose the ideal candidate to different training in various areas of the mill site.
The Candidate:
– Ability to work in a safe and efficient manner
– Ability to perform physical labour, including rapid repeitive type work
– Available to work shiftwork on any day of the week
– Completion of Grade 12 or GED AND/OR a minimum of 2 years industrial work experience AND/OR equivalent training (eg. OFA3, grading ticket, trade, etc.)
– Strong interpersonal and communication skills
– Ability to analyze and troubleshoot
– Positive attitude and a self-starter
– Valid Driver's License
– First Aid, safety, or industrial training certificates will be considered an asset
Preference may be given to those individuals with a Level 3 First Aid ticket.
The Incentive:
The starting wage for a Production Employee at our Prince George and area Operations starts at $30.10 per hour based on the Collective Agreement.
At Canfor, we offer a comprehensive benefits package which includes medical, dental, MSP coverage, and pension, as well as other benefits as per the collective agreement at each of our mills.
Job Conditions
Overtime may be required.
Shift work may be required.
Minimum experience: 0 to 1 year
Minimum educational level: Grade 12 or Equivalent
Certifications:
Language: English