Engineering Superintendent
Sciences and Engineering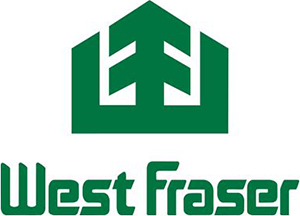 Date Posted: November 13, 2020
Job Location: Slave Lake
Job Type: Coop
Start: Immediately
Job Description
West Fraser is a leading diversified North American forest
products company. Listed on the TSX and recognized for the seventh
time, as one of Canada's Top 100 Employers, we believe strongly in
promoting from within. Our Slave Lake Pulp division has an
opportunity for an:
Engineering
Superintendent
Are you an experienced professional engineer looking for an
exciting career opportunity? Our people drive our success. We
believe in providing opportunities for growth and advancement and
are looking for an individual who wants to build their career in
our company. In addition to competitive salaries, we offer a
generous pension plan, flexible benefits package, opportunities for
training, development, and a stable, rewarding career. Slave Lake
Pulp also offers an attractive relocation package.
We require an experienced Professional Engineer to supervise the
engineering within the pulp mill engineering department. You will
work with engineers who manage capital, maintenance and
infrastructure projects. Specific duties can include project
management, infrastructure and construction management, root cause
investigation, development and maintenance of inspection plans,
feasibility studies, design engineering, commissioning, RCI, HAZOP,
material specification, estimating, and development of budgets and
capital approvals.
Key responsibilities include:
Strategic decisions in forward-looking plans for capital,
facility maintenance and large expense projects.
Provide guidance and direction to project engineers working on
various capital, and expense projects, while ensuring to stay on
budget, on schedule and mill is getting value;
Set expectations for contractors, including cost, safety and
quality;
Capital project and major maintenance planning and
coordination;
Provide direction on the mill's approach toward Fixed Asset
Inspection and maintenance, with mill and corporate structure;
Act as primary contact for engineering consultants, contract
firms, various regulatory agencies, insurance companies and other
stakeholders
As the successful candidate, you bring:
Minimum of a bachelor's degree in engineering and P Eng. (or
registration eligibility with APEGA)
5 years' Experience working in heavy industry, preferably in
pulp mills and ABSA;
Excellent interpersonal and mentoring skills;
Strong organizational and analytical skills;
The ability to work independently as well as part of a
team
Excellent skills in all forms of communication
The desire to progress, learn, grow, and see division
succeed
The following will be considered assets:
Knowledge of and respect for safety standards and
regulations
Familiarity with risk-based inspection and fitness for
service
Leadership experience
Slave Lake Pulp is a 240,000 tpy BCTMP mill located
approximately 2.5 hours north of Edmonton, Alberta. Slave Lake Pulp
is committed to continuous improvement, through operational,
mechanical, electrical, and instrumentation reliability. We have a
collaborative, team culture. Slave Lake is a town of
approximately 7,000 residents and has all the amenities of a larger
center yet maintains the lifestyle of a small community. For more
on Slave Lake, please visit: www.slavelake.ca
If you are interested in the opportunity to participate in an
environment where innovation and a personal commitment to safety,
quality and the environment count, submit your cover letter and
resume at www.westfraser.com/jobs and
click "apply now", in green at the top of the page.
For more information on West Fraser and our current
opportunities, visit our website at:
www.westfraser.com/jobs
We thank all candidates for their interest; however, only
those selected for an interview will be contacted. No phone calls
please.
Job Conditions
Minimum experience: 0 to 1 year
Minimum educational level: Grade 12 or Equivalent
Language: English