Process Control Technician
Sciences and Engineering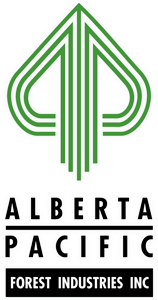 Date Posted: March 31, 2021
Job Location: Boyle
Job Number: GWF-82648
Job Type: Full Time
Start: Immediately
Job Description
Looking for a unique opportunity to work for a company that is committed to continuous growth and sustainability? Alberta-Pacific Forest Industries Inc. (Al-Pac) is seeking a highly motivated, enthusiastic and supportive team player for the role of Process Control Technician.

This is a full-time, permanent position located at our mill site location near Athabasca, Alberta. The successful candidate will receive a competitive annual salary including paid pension and matching RRSP program, 4-week's annual vacation, company paid dental and extended health benefits, and many additional employee incentives. Relocation assistance is also available for those who will need to move into the local area.

Al-Pac is the largest single-line kraft pulp producer in North America and continues to branch out beyond the traditional pulp market. We strive to be leaders in everything we do, from our operations and how we work with our communities, to the way we develop our team members and manage the forest. We are continuously investigating new and innovative ideas, while delivering our premium products in an environmentally sustainable way.

Reporting to the Technical Business Unit Leader, the Process Control Technician is responsible for providing technical support pertaining to Process Controls and Process Control Systems for the pulp mill operations, E&I, new projects, and Technical team.

Responsibilities

• Designing applications for all software, hardware and installation design. This includes graphics development, controls design and implementation, controls maintenance, advanced controls design and maintenance, system maintenance and repairs, integrates new projects with existing systems.
• Responsible for security and operational safety, including control of system user access.
• Liaises closely with others involved in different aspects for the systems including instrumentation, electrical, shift E/I, technical, engineering, production, and external IT suppliers of the technology.
• Create written procedures for common tasks such as downloading transmitters, forcing I/0 etc., to support E/I mill wide.
• Administration of Process Control System/Network (e.g. System Backups, User Access, Network Switch Configuration, Network layout; design, and maintenance, System Maintenance; Patch and Virus administration, etc.)

Qualifications

• Preferred Instrument Technologist with a Journeyman Instrument ticket or a registered Engineer with controls experience or training (Preference being those with PEng or eligible for registration as PEng.).
• Journeyman Electrical ticket considered a strong asset.
• 3-5 years previous Process Controls System experience or equivalent training.
• Must hold valid Drivers license (GDL removed with acceptable driving history)
• Experience working within a Pulp Mill and/or Industrial plant is considered an asset.
• Experience reading and interpreting technical specifications, functional specifications and schematics.

Knowledge & Skills
• Knowledge and skill set pertaining to Process Control Networks: Best Practices, Infrastructure, and Security will be considered a strong asset. (Honeywell Experion preferred)
• Self-motivated and self-directed
• Willing to relocate to local area
• Must be able to obtain a valid passport, and able to travel for training and other position specific requirements.
• Strong Computer skill set
• PLC programming skill set.
• Controls design and implementation (Honeywell Experion preferred)
• Demonstrated trouble shooting skills.
• Ability to work as a resource person and to work with all stakeholders
• Plans and prioritizes work to meet commitments

Please forward your resume in confidence to careers@alpac.ca. This position will be considered open until filled.
Job Conditions
Minimum experience: 5 to 10 years
Minimum educational level: Bachelor Degree
Certifications:

Journeyman
Driver's licence

Language: English