Certified Electrician
Skilled Trades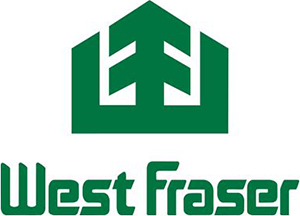 Date Posted: December 01, 2022
Job Location: Smithers
Job Type: Coop
Start: Immediately
Job Description
West Fraser is a leading diversified North American forest
products company. Listed on the TSX and recognized for
the seventh time as one of Canada's Top 100 Employers and one
of Canada's Best Employers for Recent Graduates, we are a growing
company looking for talented people to be part of our team. Our
Pacific Inland Resources division based in Smithers, BC has an
opportunity for the position of:
CERTIFIED ELECTRICIAN
Reporting to the Electrical Supervisor, the preferred candidate
is an Industrial Electrician with a good understanding of process
systems, PLC Controls, HMI Programming, and motor control
systems. Attention to safety and efficiency is a must.
Good interpersonal and communication skills are also essential to
working in our team environment.
Key responsibilities include:
Ensuring the operation of electrical systems and equipment by
completing preventive maintenance requirements and troubleshooting
problems on all manufacturing equipment programmable controllers,
transformers, and machinery wiring; following electrical codes,
manuals, schematic diagrams, blueprints, and other
specifications
Repairing and replacing as necessary, electrical systems and
equipment by diagnosing malfunctioning apparatus, such as
transformers, motors, and lighting fixtures; determining faulty
wiring, inspecting and testing malfunctioning machinery
Controlling downtime by continual improvement on all sawmill
manufacturing equipment
Preparing electrical maintenance reports by collecting,
analyzing and summarizing information and trends
Making recommendations as necessary for improvements
Maintaining a safe and clean working environment by complying
with health and safety practices and use of personal protective
equipment
Contributing to team effort by accomplishing related
results
Maintaining documentation as required by Electrical Safety
Authority
Performing systematic quality checks on all work performed
Our ideal candidate
possesses:
A valid Inter-Provincial or Provincial Journeyperson electrical
certification
Ability to read blue prints, plans and schematics
Electrical aptitude and excellent problem solving skills
Commitment to working safely and creating a safe work
place
Leadership qualities
Ability to work independently with little supervision
Strong communication and interpersonal skills
Organizational and planning skills
Flexible schedule in order to work day, evening, graveyard and
weekend shifts
Considered a strong asset:
Previous experience working in a sawmill, planer mill or with
forest products
A Red Seal Certificate
A thorough understanding of Allen Bradley Servo Drives, VFD
Drives, HMI programming Controllogix PLCs and hydraulics
systems.
At West Fraser, we believe in giving our
employees a challenge they can rise to. We are looking for
individuals who are interested in career advancement and
progression through various aspects of our business. We offer an
excellent compensation package including a competitive salary,
excellent benefits and an outstanding pension plan.
Smithers is a welcoming, small Northern BC town with stunning
vistas in all directions. An abundance of summer activities
including fishing, boating, camping and hiking attracts both locals
and visiting outdoor enthusiasts. The downtown has an alpine feel
which adds to the town's attraction and charm.
If this position sounds like the career for you, apply at
www.westfraser.com/jobs click
"apply now" in green at the top of the page.
For more information on West Fraser and our current
opportunities, visit our website at: www.westfraser.com/jobs
We thank all candidates for their interest; however, only
those selected for an interview will be contacted. No phone calls
please.
Job Conditions
Minimum experience: 0 to 1 year
Minimum educational level: Grade 12 or Equivalent
Language: English