Control System Supervisor
Sciences and Engineering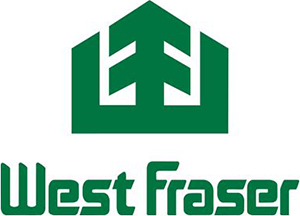 Date Posted: January 16, 2023
Job Location: Quesnel
Job Type: Coop
Start: Immediately
Job Description
Are you a natural leader looking for an exciting career
opportunity? Are you ready to take ownership and grow an already
dynamic global business?
Cariboo Pulp is a West Fraser and Mercer International joint
venture located in Quesnel, BC. We have an immediate opening in the
Maintenance Department for the role of:
Control Systems Supervisor
Specific responsibilities include:
Coordinating, developing, maintaining the DeltaV DCS
(Distributed Control System)
Documentation control
Troubleshoot and provide recommendations for improvements
Plan work for the E&I department
Provide relief trades supervision
Our ideal candidate will have:
A diploma/degree in Chemical, Process or Electrical Engineering
OR a certified Journeyperson (Instrumentation or Electrical)
Experience with Distributed Control Systems
Power Engineering would be considered an asset
Strong interpersonal and self-management skills are
required
Ability to work independently or as a team member
Experience with the Pulp & Paper industry would be
considered an asset
Experience with PLC/DCS control systems including GE, DeltaV,
Provox, PI Processbook would also be considered an asset
Cariboo Pulp & Paper is a forerunning producer of NBSK pulp
as well as clean "green" energy. Forward thinking ownership,
capital investment and movement towards bio-product opportunities
has contributed to Cariboo's longevity and very bright future.
Cariboo offers competitive salaries, top-end pension plan, flexible
benefits, opportunity for development and advancement, as well as
the opportunity to make a positive difference in a renewable
industry!
Cariboo offers a comprehensive relocation package to
assist your move to Quesnel. Located in central BC, Quesnel has a
population of approximately 25,000 and features all major
conveniences, including its own airport. Quesnel offers
affordable housing, modern recreational and educational facilities,
regular community events, as well as unlimited recreational
activities for the outdoor enthusiast. It doesn't take long to feel
part of Quesnel's welcoming community.
A family business at heart since 1955, West Fraser values
excellence in performance and people, challenge and satisfaction,
and profitability and growth. We practice leadership in our field
and responsibility in our communities. For more information on West
Fraser and our current opportunities, visit our website at:
www.westfraser.com/jobs
West Fraser believes inclusive, diverse teams build a more
vibrant workforce, safer operations, and a stronger company
overall. We strive to create workplaces and leadership teams that
are reflective of the diverse communities we are a part of. We will
not discriminate against any applicant for employment on the basis
of race, gender, national origin or any other protected legal
characteristic.
We thank all candidates for their interest; however, only
those selected for an interview will be contacted.
Job Conditions
Minimum experience: 0 to 1 year
Minimum educational level: Grade 12 or Equivalent
Language: English