Forklift Operators
Mill Operations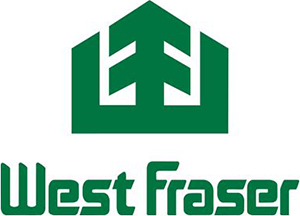 Date Posted: February 08, 2023
Job Location: Chetwynd
Job Type: Coop
Start: Immediately
Job Description
Are you ready to discover opportunity with one of North
America's most successful forest companies? Our employees drive our
success. We believe in providing opportunities for growth and
advancement and are looking for people who want to build their
career in our company. Discover what you can achieve with West
Fraser. Chetwynd Forest Industries, a division of West Fraser Mills
Ltd. is accepting applications for:
FORKLIFT
OPERATORS
Responsibilities:
Strong commitment to working safely
Performing daily inspections of lift trucks and completing
required forms
Ensuring lift truck maintenance and servicing requirements are
met
Loading and unloading materials in a safe and efficient
manner
Checking load contents for accuracy and securing materials
Ensuring that all products are shipped on schedule
Maintaining contact with supervisor(s) and working to resolve
any issues as they may they arise
Following all regulations, company policies, and
procedures
Our ideal candidate would
have:
Valid forklift certification
Minimum two years of experience
Strong interpersonal and communication skills
Our West Fraser values (including integrity, humility,
teamwork, frugality, innovation, competitiveness, and respect)
The desire to learn, grow and succeed
Industrial experience and post-secondary education would be
considered an asset
Strong commitment to working safely
Location
Summary:
Chetwynd is a growing, family-friendly community located on the
eastern foothills of the Rocky Mountains and offers excellent year
round recreational activities. Our mill and forest operations form
an integral part of the community, providing economic stability to
employees and families that live in the Chetwynd area. For more
information about Chetwynd, visit www.gochetwynd.com.
About West
Fraser:
West Fraser is a leading forest products company. We are
listed on the TSX, NYSE and recognized for the tenth time as one of
Canada's Top 100 Employers. Our goals are straightforward –
leadership through safety, profit, responsibility in communities,
excellence in people, and strength in
products.
West Fraser Timber has over 60 locations across Canada,
the United States, and Europe.
We believe strongly in promoting from within and pride
ourselves on providing a challenging environment with continuous
development. The successful candidate should be interested in
future growth opportunities within the company. West Fraser offers
an excellent compensation package, including a competitive salary,
excellent benefits, and an outstanding pension
plan.
West Fraser believes inclusive and diverse teams build a
more vibrant workforce, safer operations, and a stronger company
overall. We strive to create workplaces and leadership teams that
reflect the diverse communities we are a part of. We will not
discriminate against any applicant for employment based on race,
gender, national origin, or any other protected legal
characteristic.
Apply now at https://www.westfraser.com/careers and
discover more about our current
opportunities!
Internal Applicants, click here: https://t11.ultipro.ca
Discover more about West Fraser's current initiatives,
opportunities, and more, by visiting us on LinkedIn
and Facebook.
Job Conditions
Minimum experience: 0 to 1 year
Minimum educational level: Grade 12 or Equivalent
Language: English