Energy Engineer
Sciences and Engineering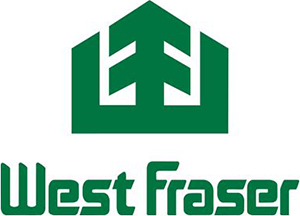 Date Posted: May 05, 2023
Job Location: Quesnel
Job Type: Coop
Start: Immediately
Job Description
Passionate about our environment, Cariboo Pulp continuously
strives to optimize energy management, reducing our energy
consumption, cost and carbon footprint. Are you looking for an
opportunity to advance your career while contributing to an
essential field? This position offers advancement potential
within the Engineering, Technical, and Production
departments.
ENERGY
ENGINEER
Responsibilities:
Identifying energy savings opportunities and developing plans
to realize these savings
Lead the development and implementation of an Energy Management
Plan
Project Development and Management

Tracking and prioritizing energy-saving projects
Completing cost / benefit analysis for energy projects
Conducting or arranging energy audits, surveys, and
measurement/verification

Assisting in the preparation of energy budgets
Monitor process and non-process operations

Troubleshooting and optimizing of all energy consuming
systems

Benchmarking and establishing KPIs to track and report energy
consumption and emissions data
Managing the collection of in-house and utility meter
readings
Evaluating alternative energy scenarios based on sustainable
sources such as biomass
Monitoring and advising on changing legislation, and
regulations
Keeping current on new technologies with respect to energy
efficiency
Completing quarterly energy management reports
Supporting Turnaround activities
Other duties as assigned
Our ideal candidate would have:
Preference will be given to candidates with an Engineering
Degree and specific designations such as Certified Energy Manager
(CEM), or Master of Engineering in Clean Energy
A minimum of 2 years of direct experience
Experience in Combined Heat and Power (CHP) analysis and heat
exchanger network analysis would be assets
Understanding of power generation, transmission and
distribution, and consumption including basic knowledge of power
quality to inform strategic decisions,
Understanding of industrial utilities including natural gas,
steam, and compressed air,
Learn and understand processes such as NBSK pulping,
co-generation of heat and power, renewable energy systems and
turbine technology.
Strong written communication skills are required for preparing
reports and proposals for utility providers, consultants, and
management,
Excellent interpersonal skills
Strong organizational and analytical skills
The ability to work independently as well as part of a
team
Excellent skills in all forms of communication
The desire to progress, learn, grow, and succeed
Our highly competitive compensation package
includes:
Competitive base salary with annual bonus opportunity
Outstanding benefits package including medical, dental,
pension, life insurance, disability, accident insurance, vacation,
and holidays
Relocation assistance
Location Summary:
Cariboo offers a comprehensive relocation package to
assist your move to Quesnel. Located in central BC, Quesnel has a
population of approximately 25,000 and features all major
conveniences, including its own airport. Quesnel offers
affordable housing, modern recreational and educational facilities,
regular community events, as well as unlimited recreational
activities for the outdoor enthusiast. It doesn't take long to feel
part of Quesnel's welcoming community.
About West Fraser:
West Fraser is a leading forest products company. We are listed
on the TSX, NYSE, and recognized for the tenth time, as one of
Canada's Top 100 Employers. Our goals are straightforward –
leadership through safety, profit, responsibility in communities,
excellence in people and strength in products.
West Fraser Timber has over 60 locations across Canada, the
United States, and Europe. We believe strongly in promoting from
within and pride ourselves on providing a challenging environment
with continuous development. The successful candidate should be
interested in future growth opportunities within the company. West
Fraser offers an excellent compensation package including a
competitive salary, excellent benefits, and an outstanding pension
plan.
West Fraser believes inclusive, diverse teams build a more
vibrant workforce, safer operations, and a stronger company
overall. We strive to create workplaces and leadership teams that
are reflective of the diverse communities we are a part of. We will
not discriminate against any applicant for employment on the basis
of race, gender, national origin or any other protected legal
characteristic.
Apply now at www.westfraser.com/jobs and discover
more about our current opportunities!
Discover more about West Fraser's current initiatives,
opportunities, and more, by visiting us on LinkedIn and Facebook.
Leadership through safety, profit, responsibility in
communities, excellence in people and strength in
products.
Job Conditions
Minimum experience: 0 to 1 year
Minimum educational level: Grade 12 or Equivalent
Language: English