Maintenance Engineer
Opérations manufacturières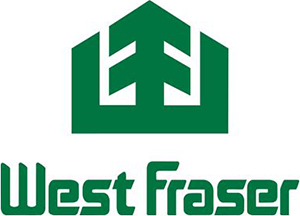 Date de publication : 11 février 2020
Lieu d'emploi : Quesnel
Type d'emploi : Temps plein
Début : Immédiatement
Descriptions d'emploi
Description
West Fraser is a leading forest products company in Canada.
Our goals are simple – leadership through profits, responsibility
in communities, excellence in people, strength in products.
Integrity, humility, teamwork, frugality, innovation,
competitiveness, and respect for fellow employees are words that
have defined West Fraser's organizational culture since 1955.
Quesnel River Pulp produces 1100 tonnes per day of
thermo-mechanical and bleached thermo-mechanical pulp using a high
yield mechanical pulping process. We take pride in our safety
record, our effluent treatment system, the quality of our final
product, and the cleanliness of our mill. We constantly strive to
be an industry leader. We have an opportunity for a:
Maintenance Engineer
Reporting
This position reports to the Engineering Superintendent and is a
technical advisor to the Operations and Maintenance Coordinator
(OMC), Maintenance Planner, and Reliability Engineer.
Summary/Description
This role is machinery focused and recommends procedures,
materials, and specifications to reduce cost, maximize uptime and
increase profitability of the mill. This position supports the
Maintenance Planner and Reliability Engineer by providing technical
information for job plans; analyzing failures and developing
equipment or procedure modifications; maintaining equipment
information including bill of materials, tolerances, and
specifications.
Technical resource for Maintenance Planner and Supervisor on
machinery performance and maintenance issues
Assists Maintenance Planner by providing detailed technical
information on job plans
Develops detailed procedures for the Maintenance Planner which
optimize mean time to repair and help mitigate future machinery
failures
Diagnoses and troubleshoots breakdown issues and redesigns or
improves existing components/assemblies based on failure data
Reviews daily shift and maintenance log books for awareness of
issues
Identifies and prioritizes opportunities for more detailed
investigation
Leads failure investigation on chronic issues
Creates standard operating procedures to optimize and standardize
equipment maintenance, installation, and commissioning
Identifies, proposes, and implements opportunities to standardize
components across machines
Advises Project Engineers on new installs to match QRP's standard
components and updates existing equipment bill of materials
Maintains equipment documentation including drawings, OEM
specifications, and bill of materials
Supervises and coordinates contractors during rebuilds, shutdowns,
and major maintenance projects
Develops AFE packages for major maintenance and location capital
projects
Identifies new capital projects using the Project Delivery Process
(PDP)
Develops drawing and information packages as required
Participates in the PV&T integrity program
Actively supports and implements reliability initiatives and
recommends maintenance training
Improves health and safety policies and procedures
Qualifications
Minimum 3 years maintenance experience and,
Engineering Degree or,
Technologist Diploma or,Red Seal Millwright with 10 years industrial
experience
Strong organizational and analytical skills
Excellent communication abilities
The motivation to advance into progressive leadership roles
Assets
Pulp mill or heavy industry experience
Root cause failure analysis experiencePrecision maintenance
fundamentals
Planning and project management experience
AutoCAD
Microsoft SharePoint and Office
Maximo or equivalent CMMS
Troubleshooting experience
Quesnel is a community of 25,000 located in central British
Columbia and offers a close knit, friendly atmosphere with modern
recreation, education and medical facilities, and excellent outdoor
living opportunities.
Quesnel River Pulp offers an attractive benefit and compensation
package as well as relocation assistance to Quesnel. If this
position sounds like the career for you, apply today in confidence
by March 6, 2020, online through our website at www.westfraser.com/jobs
For more information on West Fraser and our current
opportunities, visit our website at: www.westfraser.com/jobs
We thank all candidates for their interest; however, only those
selected for an interview will be contacted.
Conditions d'emploi
Expérience minimum : 0 à 1 an
Niveau d'éducation minimum : 12e année ou l'équivalent
Langue : Anglais