Maintenance Application Analyst
Services généraux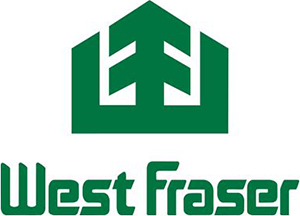 Date de publication : 15 octobre 2020
Lieu d'emploi : Quesnel
Type d'emploi : Alternance travail-études
Début : Immédiatement
Descriptions d'emploi
West Fraser is a leading diversified North American forest
products company. We are listed on the TSX and recognized for the
seventh time, as one of Canada's Top 100 Employers and one of
Canada's Best Employers for Recent Graduates. Are you interested in
working for a company that offers both a challenging work
environment and a rewarding career path? We are a growing
company looking for talented people to be part of our team. Our
Information Technology group, with locations in Quesnel and
Vancouver, BC has an opportunity for a:
Maintenance Application
Analyst
As part of the IT group, this role will provide support,
analysis, and development assistance for all technology that
supports the maintenance and reliability areas of the
business.
You will be responsible for:
Troubleshooting technical support issues that have escalated
beyond service desk
Managing data within enterprise applications
Performing configuration changes to improve technology
performance
Participation in projects implementing new technologies to
support strategic initiatives
Gaining exposure to the maintenance and reliability areas of
our business operations.
Integrating into a team of professionals motivated to use
technology to give our organization a competitive advantage
Qualifications:
Certificate, Diploma or Degree in Information Technology or MIS
from a recognized public or private program and/or 3+ years of
relevant experience
Excellent communication and organizational skills
A high level of motivation and energy
Experience with the following technologies will be considered
an asset:
Enterprise Asset Management Software (IBM Maximo or USNR
Dynastar preferred)
Relational databases and corresponding tools
Programing languages and tools such as: Java; .NET; Microsoft
Visual Studio
Systems integration, interface design, data conversion and
solution architecture
West Fraser believes strongly in promoting from within and we
are looking for individuals who are interested in a full-time,
long-term career. The successful candidate should be interested in
future growth opportunities within the company. We offer an
excellent compensation package including a competitive salary,
excellent benefits and an outstanding pension plan.
West Fraser Timber Co. Ltd. is diversified in both products and
geography with lumber, plywood, laminated veneer lumber, MDF, pulp
and newsprint operations across Canada and the US. We believe
that people are our most valuable asset and pride ourselves on
providing a challenging environment with continuous
development.
If this position sounds like the career for you, submit your
cover letter and resume at www.westfraser.com/jobs
click "apply now" in green at the top of the page.
For more information on West Fraser and our current
opportunities, visit our website at: www.westfraser.com/jobs
We thank all candidates for their interest; however,
only those selected for an interview will be contacted.
Conditions d'emploi
Expérience minimum : 0 à 1 an
Niveau d'éducation minimum : 12e année ou l'équivalent
Langue : Anglais