Planning Coordinator
Opérations forestières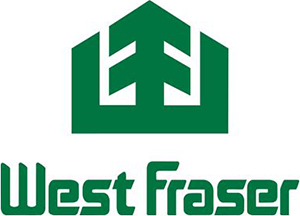 Date de publication : 31 octobre 2020
Lieu d'emploi : Chetwynd
Type d'emploi : Alternance travail-études
Début : Immédiatement
Descriptions d'emploi
West Fraser is a leading diversified North American forest
products company, listed on the TSX and recognized for the eighth
time, as one of Canada's Top 100 Employers. West Fraser believes
strongly in promoting from within. We are looking for an individual
interested in a long-term career with us. We offer a competitive
salary and excellent benefits.
Are you interested in working for a company that offers both a
challenging work environment and a rewarding career path? Our
Chetwynd Forest division has an opportunity for a:
Planning
Coordinator
Reporting to the Planning Superintendent, the Planning
Coordinator will work with a team of professionals responsible for
all timber development activities. Our Planning Coordinators
enjoy a balanced mix of field and office work, with exposure top
all aspects of our diversified and integrated business.
Core Duties include:
Timber reconnaissance and development, cutting permit
acquisition and appraisals
Government and First Nations liaison
Contract administration and supervision
Harvesting and road plans
Incorporating wildlife and other environmental values into
harvest area designs
Completing all necessary field work including cut block and
road layout
Consulting stakeholders
The ideal candidate will possess:
A Registered Professional Forester Designation (RPF), with the
Association of BC Forest Professionals (ABCFP), or on the path to
becoming an RPF
2 years of relevant forestry experience
Some experience in planning and cutting permit development
Working knowledge of the appraisal system and timber
cruising
Candidates with lesser experience or qualifications or suited
for other opportunities may be considered for this position or
other positions within our Woodlands Team
If this position sounds like the career for you, apply today in
confidence by submitting your resume and cover letter to www.westfraser.com/jobs.
For more information on West Fraser and other career
opportunities, visit our website at www.westfraser.com/jobs.
We thank all candidates for their interest, only those
selected for an interview will be contacted.
Conditions d'emploi
Expérience minimum : 0 à 1 an
Niveau d'éducation minimum : 12e année ou l'équivalent
Langue : Anglais