Reliability Engineer
Sciences et ingénierie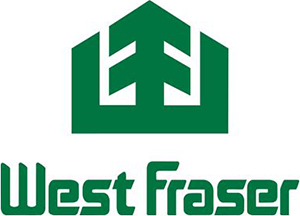 Date de publication : 01 décembre 2022
Lieu d'emploi : Slave Lake
Type d'emploi : Alternance travail-études
Début : Immédiatement
Descriptions d'emploi
West Fraser is a leading diversified forest products company.
Recognized for the ninth time as one of Canada's Top 100
Employers and one of Canada's Best Employers for Recent Graduates,
we continue to grow. We are looking for talented people to be part
of our team. We believe in growing our team from within and many of
our employees have built their careers with us. West Fraser's Slave
Lake Pulp Division has an opportunity for a:
RELIABILITY ENGINEER
The Reliability Engineer is an integral part of our maintenance
team. This position is focused on improving the uptime of the mill
and improving efficiency of the machinery and processes. This
position also helps drive new ideas, systems, operational
excellence, and continuous improvement across site.
Your responsibilities would include:
Predictive and preventative maintenance support, root cause
investigation participation, KPI tracking, reporting and
implementation of continuous improvement strategies using accepted
best practices.
Provide support with respect to equipment modifications,
capital projects, maintenance support for shutdowns,
troubleshooting, and working with outside contractors and
specialists.
Support operational activities such as equipment assessment,
materials verification, trouble shooting, and preparing
operational/maintenance procedures and guidelines.
Guiding efforts to ensure reliability and maintainability of
equipment, processes, and control systems.
Applying value analysis to repair, replace, and redesign
decisions.
Collaborating with various parties in coordinating strategic
area reliability plans.
Design, implement and lead small capital/maintenance
projects.
Supports the predictive condition monitoring program including
lubrication, vibration, ultrasound, non-destructive (NDT) analysis
of all process equipment.
Review downtime reports and equipment histories to identify
trends and solutions for recurring maintenance issues.
The successful candidate must:
Possess an Engineering Degree from an accredited institution
(eligible for P.Eng.)
Have minimum 5 years experience in an industrial
environment
Have experience in reliability systems and Root Cause
Investigation
Be able to communicate effectively in oral and written form
with all levels of the organization
Previous experience in pulp and paper industry would be
considered an asset
West Fraser believes strongly in promoting from within and we
are looking for individuals who are interested in a full-time,
long-term career. The successful candidate should be interested in
future growth opportunities within the company. We offer an
excellent compensation package including a competitive salary,
excellent benefits and an outstanding pension plan.
Slave Lake Pulp is BCTMP mill located approximately 2.5 hours
north of Edmonton, Alberta. Slave Lake Pulp is committed to
continuous improvement, through operational, mechanical,
electrical, and instrumentation reliability. We have a
collaborative team culture.
Slave Lake boasts the second largest lake in Alberta and offers
great ice fishing in the winter and swimming in the summer. The
town of approximately 7,000 residents has all the amenities of a
larger center yet maintains the outdoor lifestyle of a small
community. For more on Slave Lake, please visit: www.slavelake.ca.
West Fraser believes inclusive, diverse teams build a more
vibrant workforce, safer operations and a stronger company overall.
We strive to create workplaces and leadership teams that are
reflective of the diverse communities we are a part of. We will not
discriminate against any applicant for employment on the
basis of race, gender, national origin or any other protected legal
characteristic.
We thank all candidates for their interest; however, only
those selected for an interview will be contacted.
Conditions d'emploi
Expérience minimum : 0 à 1 an
Niveau d'éducation minimum : 12e année ou l'équivalent
Langue : Anglais