Planning Forester
Opérations forestières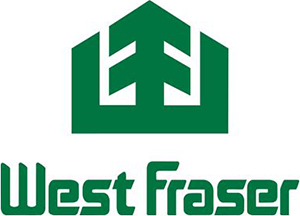 Date de publication : 08 février 2023
Lieu d'emploi : Fraser Lake
Type d'emploi : Alternance travail-études
Début : Immédiatement
Descriptions d'emploi
Are you interested in working for a company that offers both a
challenging work environment and a rewarding career path. The
Woodlands Team at our Fraser Lake division has an opportunity for a
highly motivated professional in the role of:
PLANNING
FORESTER
As a Planning Forester at Fraser Lake
Sawmills you will be a key woodlands team member with
responsibilities for many aspects of forest resource stewardship,
timber development and operational planning. Reporting to the
Planning Superintendent, the Planning Forester will work with a
dynamic team of professionals and enjoy a balanced mix of field and
office work.
Responsibilities:
Timber reconnaissance and development
Cutting Permit acquisition and appraisals
Government, First Nations, and Stakeholder liaison
Layout, cruising and other contract administration and
supervision
Planning staff supervision
Monitoring and incorporating biodiversity and other
environmental values into harvest designs
Our ideal candidate would
have:
A Registered Professional Forester or Technologist Designation
(RPF or RFT), with the Association of BC Forest Professionals
(ABCFP) or the College of Alberta Professional Foresters
Two to four years of relevant field experience in planning
(cruising, layout, site plans)
Knowledge of BC forest legislation
Exceptional interpersonal and organizational skills
Excellent communication skills
Be safety oriented
Experience with Arc map and proficiency in Microsoft Office
Suite
Working knowledge of the appraisal system
Candidates with lesser experience or qualifications may be
considered for this position or other positions within our
Woodlands Team.
Fraser Lake Sawmills operates a recently completed bio-energy
plant that utilizes wood waste to produce electricity for sale to
BC Hydro. Our mill, energy plant and woodlands operations are an
integral part of the community.
Location
Summary:
The community of Fraser Lake is scenically located on the shores
of Fraser Lake in the central interior of BC and offers small town
or rural living with excellent year-round recreational activities
and medical facilities. For more information visit: www.fraserlake.ca. Woodlands staff
are encouraged to reside in Fraser Lake or surrounding area,
however, we offer a commuting policy for employees who wish to call
the town of Vanderhoof home. Vanderhoof is approximately a
30-minute drive to the east of Fraser Lake Sawmills.
About West
Fraser:
West Fraser is a leading forest products company. We are
listed on the TSX, NYSE and recognized for the tenth time as one of
Canada's Top 100 Employers. Our goals are straightforward –
leadership through safety, profit, responsibility in communities,
excellence in people, and strength in
products.
West Fraser Timber has over 60 locations across Canada,
the United States, and Europe.
We believe strongly in promoting from within and pride
ourselves on providing a challenging environment with continuous
development. The successful candidate should be interested in
future growth opportunities within the company. West Fraser offers
an excellent compensation package, including a competitive salary,
excellent benefits, and an outstanding pension
plan.
West Fraser believes inclusive and diverse teams build a
more vibrant workforce, safer operations, and a stronger company
overall. We strive to create workplaces and leadership teams that
reflect the diverse communities we are a part of. We will not
discriminate against any applicant for employment based on race,
gender, national origin, or any other protected legal
characteristic.
Apply now at https://www.westfraser.com/careers and
discover more about our current
opportunities!
Internal Applicants, click here: https://t11.ultipro.ca
Discover more about West Fraser's current initiatives,
opportunities, and more, by visiting us on LinkedIn
and Facebook.
Conditions d'emploi
Expérience minimum : 0 à 1 an
Niveau d'éducation minimum : 12e année ou l'équivalent
Langue : Anglais