Scaling Supervisor
Opérations manufacturières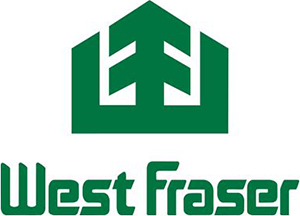 Date de publication : 15 mars 2023
Lieu d'emploi : Slave Lake
Type d'emploi : Alternance travail-études
Début : Immédiatement
Descriptions d'emploi
Are you ready to discover opportunities with West
Fraser, one of North America's most successful forest
companies? Rated as one of Canada's Top 100 Employers for ten
years, we are a growing company looking for talented people to be
part of our team. We have an opening, located at
High Prairie or Slave Lake, for a highly motivated professional for
the opportunity of:
SCALING
SUPERVISOR
Responsibilities:
Stratum Sampling/Scaling
Draft and submit the annual stratum sampling plan to the
Government for approval.
Monitor sample plan for compliance and amend as necessary
Supervise contract scalers for scaling accuracy and ensure that
they adhere to all applicable safety policies and that we have
consistent scalers at the multiple NCW scaling locations.
Participate in any check scales by corporate scaling staff and
implement any required recommendations.
Log Quality
Monitor scalers to ensure their log quality assessments are
accurate and consistent.
Distribute all log quality reports to appropriate staff
members.
Complete any required analysis or data compilation on scale and
quality data.
Compile weekly bush quality check data and send it out to
Managers and Supervisors.
Keep the Log Quality Manual & NCW Bucking card up to
date.
Regularly monitor log quality in the bush for incidental
conifer from third parties.
Other
Provide training in scaling supervision and log quality
assessments to log yard personnel and operations supervisors.
Assist in monthly inventory calculations in yards and
stockpiles
Serve as backup supervision in log yards and remote yards
Perform other duties as time and skill set will allow
Our ideal candidate would have:
A knowledge of the NCW safety manual and West Fraser
Policies
A thorough knowledge of NCW's log quality manual
Be well organized and attentive to detail
Have a valid Alberta scaling license
Be competent in the use of LIMS
Our highly competitive compensation package
includes:
Competitive base salary with annual bonus opportunity
Outstanding benefits package including medical, dental,
pension, life insurance, disability, accident insurance, vacation,
and holidays
About Slave Lake:
The town of Slave Lake is located in Northern Alberta, 255km
northwest of Edmonton, and is located on the southeast shore of
Lesser Slave Lake. Slave Lake is a young and diverse
community with a strong forestry focus. For more information, visit
https://slavelake.ca
About West Fraser:
West Fraser is a leading forest products company. We are
listed on the TSX, NYSE and recognized for the tenth time as one of
Canada's Top 100 Employers. Our goals are straightforward –
leadership through safety, profit, responsibility in communities,
excellence in people, and strength in
products.??
West Fraser Timber has over 60 locations across Canada,
the United States, and Europe.
West Fraser continues to invest in our manufacturing
facilities to ensure they are modern and competitive. We have a
sustainable forestry practice and continue to innovate our
processes and diversify our products, including investing in
bioenergy.
We believe strongly in promoting from within and pride
ourselves on providing a challenging environment with continuous
development. The successful candidate should be interested in
future growth opportunities within the company. West Fraser offers
an excellent compensation package, including a competitive salary,
excellent benefits, and an outstanding pension
plan.?
West Fraser believes inclusive and diverse teams build a
more vibrant workforce, safer operations, and a stronger company
overall. We strive to create workplaces and leadership teams that
reflect the diverse communities we are a part of. We will not
discriminate against any applicant for employment based on race,
gender, national origin, or any other protected legal
characteristic.?
Apply now at https://www.westfraser.com/careers
and discover more about our current
opportunities!?
Internal Applicants, click here: https://t11.ultipro.ca
Discover more about West Fraser's current initiatives,
opportunities, and more, by visiting us on LinkedIn
and Facebook.
Leadership through safety, profit,
responsibility in communities, excellence in people and strength in
products.??
Conditions d'emploi
Expérience minimum : 0 à 1 an
Niveau d'éducation minimum : 12e année ou l'équivalent
Langue : Anglais