8 July 2019 15:40 Published by Gabriel Higney Laisser vos pensées
Hey gang!
I hope everyone had a super fun and safe Canada day long weekend! My boyfriend and I went camping near the river that runs through Sundre. We did some fly fishing and played a few games like frisbee and ring toss, it was perfect! The weather was warm and sunny, and it felt so nice to be in a tent again.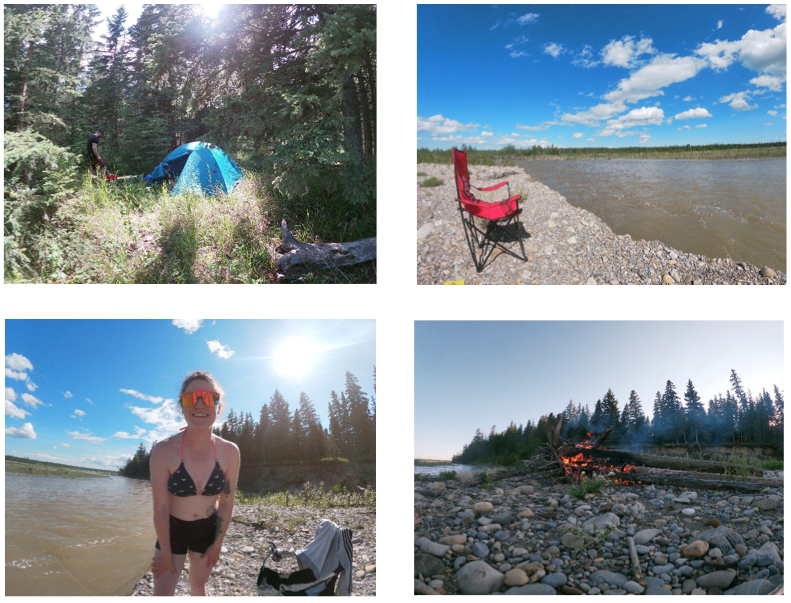 For this post, I thought It would be exciting to interview 6 real forest technicians! Some of these individuals are people I went to school with and some are my current colleagues. I asked them 4 short questions and I received some INCREDIBLE responses that definitely made me smile and feel pride about being part of the forest industry. Here are the questions that I asked these individuals and their responses are followed. I hope you enjoy reading these as much as I did!
What is your official position?
What Influences your decision to be involved in forestry?
What do you like and dislike about working in the industry?
With 1 word, describe what forestry is to you.
Jesse – 1. Helitack Crew Member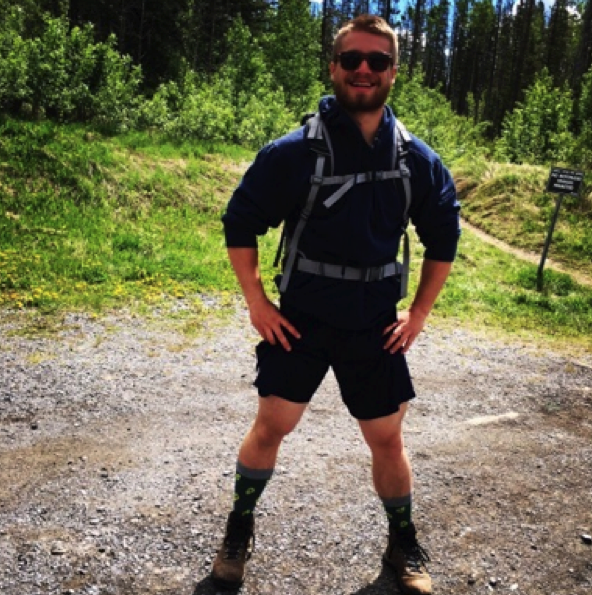 2. "The biggest draw to forestry for me was the opportunity to work outside and in the forest. I've also always been a bit of an adrenaline junkie so once I learned about the wildfire program, I knew that was the job for me."
3. "I love that in my job I get to step foot in places in Alberta that may have never seen another person. It's also a very rewarding job that gives you the opportunity to make a difference protecting the forest and communities. I honestly can't say that there's a part of my job that I don't enjoy."
4. "EXCITING."
Karalee – 1. Silviculture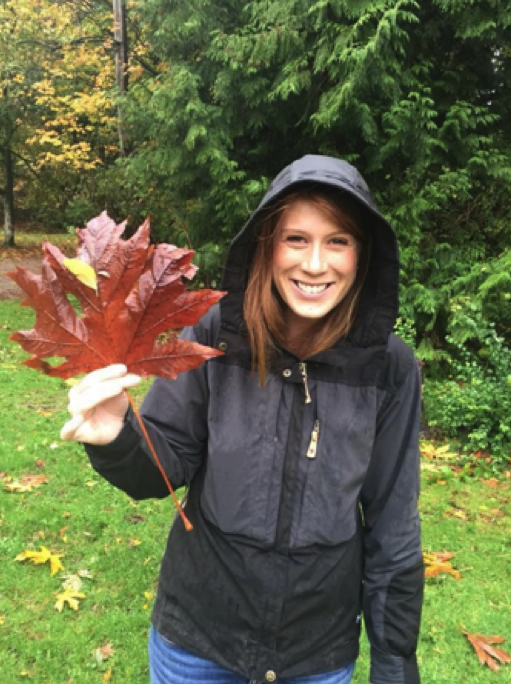 2. "Like almost everyone working in the industry I wanted a career that involved working outside, completing many different tasks, and the ability to make a difference. I was employed by the Government of Alberta's Junior Forest Ranger program for two months when I was fifteen and decided Forestry was where I wanted to be, and I have never looked back.
Forestry has given me the career that fits my lifestyle, goals, and needs. I get to work outside (not as much as I'd like) and learn from our environment. One of the best parts of the job is completing pre and post harvest silviculture assessments and returning years later to see how successful your site prescriptions were, it's a fantastic learning experience and you feel really good when you got the call right, and even if you didn't you fix it and learn.
We go through many "seasons" in silviculture; planning, site preparing, planting, tending, and surveying. Completing various tasks has given me countless experiences and the ability to meet so many interesting people.
I am making a difference in keeping forestry sustainable, I can see the results with each successful survey. We also have a very successful student program, its rewarding mentoring new graduates and seeing them getting full time work in the industry."
3. "I have a lot of likes and very few dislikes but if I was to pick just one of each:
I like the people I work with; I have found that most people in forestry are like minded. In a lot of cases new staff members have relocated from other places to work in the woodlands department, this allows for the group to be closer because you get to know the community through your coworkers. This dynamic creates a really enjoyable working environment.
I dislike the amount of office time that is required to plan and report our activities. I really enjoy being out in the forest learning and working with our contractors, I'd prefer a rainy day in the bush over an office day!"
4. "This is a tough one, my word would be SUSTAINABLE. Forests provide economic, social and environmental benefits. It's our role to ensure we are managing the forest for all interests and keeping the industry sustainable by following regulations and our forest management plan. In the silviculture department our direct impact to the overall sustainability of our forest is to ensure our reforestation activities are successful. We take this very seriously and strive to do our best each day."
Jay – 1. Tree Crew, City of St. Albert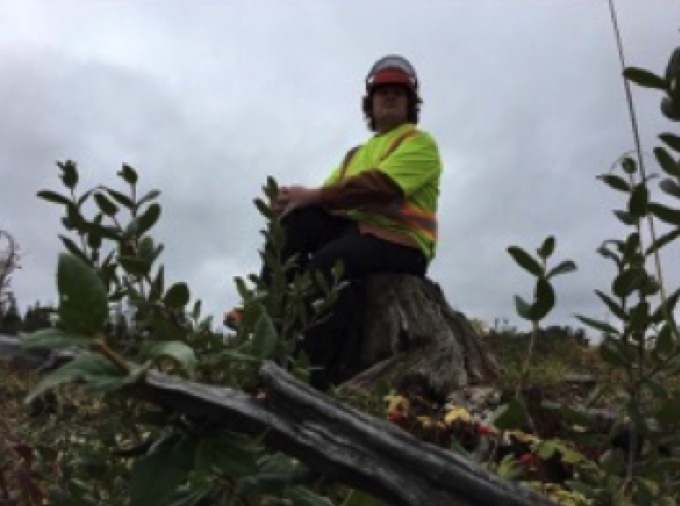 2. "Family and friends involved in the industry."
3. "I like being outdoors and hands on work, I dislike the rain, but that's part of the job."
4. "Ohh this is a tough one, but I'd say "OPPORTUNITY."
Effie – 1. Field Operations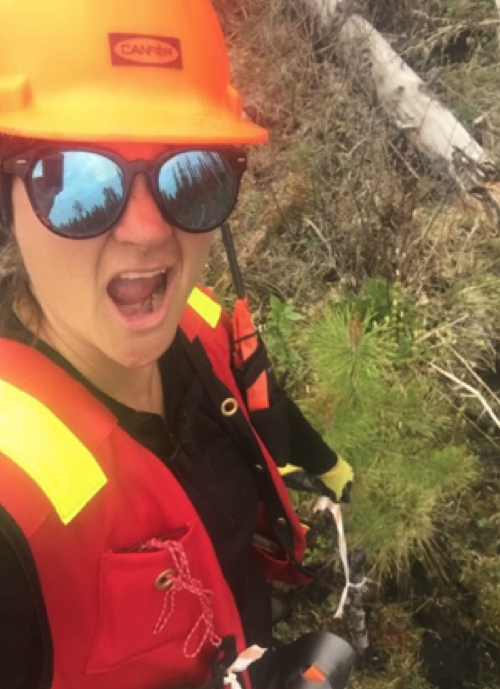 2. "Passion, inability to do one job for the rest of my life, and like minded bad-a** dirty bush people."
3.1. "Like: layout, the outdoors, aspen stands, wildlife, fresh block berries, variety of jobs."
3.2. "Dislike: Washboards, office days, black flies."
4. "FREEDOM."
Colin – 1. Research Assistant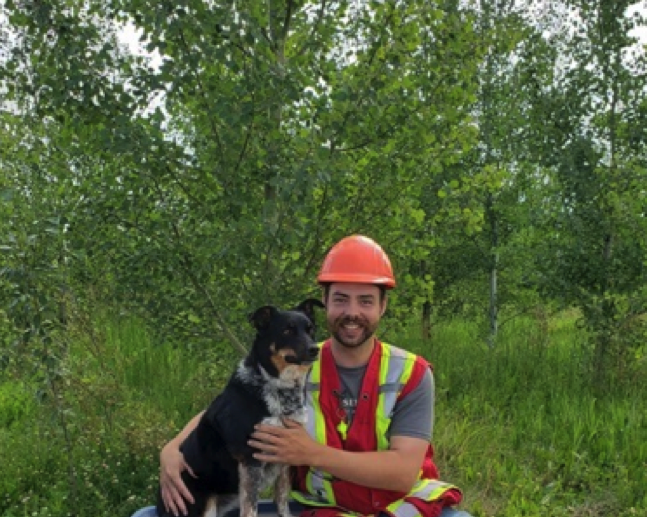 2. "My cousin has been a tree planter/ in the forest industry for over 2 decades. He influenced me to try tree planting for a season. I really enjoyed it and was intrigued to find out where education and a career in forestry would take me."
3. "There isn't much I dislike about working in the industry. I like learning new things everyday and doing a variety of different tasks. Being outdoors in this country is a huge bonus!"
4. "FUTURE."
Cool Beans – 1. Junior Forester, Block Layout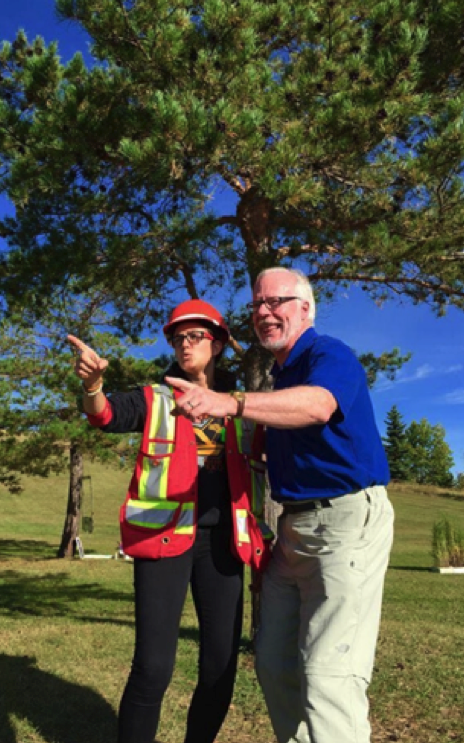 "My biggest influence on my decision to be in forestry is that I want to be a part of sustaining our beautiful land. I sometimes struggle with the impact on the natural landscape – but the fact is that the forests are going to be managed or burned. At least if I'm involved, I know I'm doing my part in making sure it's being done with immediate environmental impacts and future generations in mind. It helps me sleep at night."
"I mean, the main reason that I love Forestry is that I get to be outdoors! And as I mentioned above; being a part of sustaining it all. The part about my current job of block layout is getting to walk in the woods where not everyone has been. Being in stands that have been regrown and seeing new life emerging from old logs and stumps. Listening to the birds and eating lunch by a stream. The little things. I don't really have any dislikes… maybe just those cold, wet rainy days and you've got torn up rain pants and the water keeps getting everywhere you don't want it…"
"GROWTH."
I noticed a common theme with all these awesome forest techs, and that was they all have a passion for the outdoors! I also loved that every person had a different answer using 1 word to describe what forestry is to them. Exciting, sustainable, opportunity, freedom, future and growth! It's inspiring hearing these kind of words from the people who will be managing Canada's future forests.
I hope these interviews left you feeling proud to be involved in the forest industry, interested or hopeful! Thank you again to my classmates and colleagues for your honest words! 😊
Cheers,
Gabby