WHY WORK HERE?
Good pay and benefits, a wide range of career paths, opportunities to learn on the job—all this plus the pleasures of living in a tight-knit, affordable community with nature at your back door. Here's what else you can expect if you join the Greenest Workforce.
More affordable housing
Most forestry jobs are in smaller communities in which housing costs are much lower than in Canada's large urban areas. In forest communities, your money goes much further.
Less time commuting
Had enough of wasting hours every week stuck in traffic? In forestry communities the hours you'll save commuting are extra time for everything else in your life.
Pride in what you do
Canada's forest products industry is recognized as a global leader in sustainable forest management and in fighting climate change. Your job will make a difference.
Find your dream job now
DARE TO COMPARE
See how much you could save if you lived and worked in a forest community.
GREEN DREAM BLOG
Interns on their adventures in the forest industry.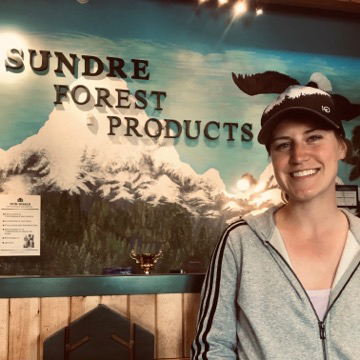 By Gabriel Higney on August 27, 2019
Hey everyone,
For this post I'll be sharing what I've been up to since the tree planters arrived on July 14th, 2019. Our last day of planting was August 7th, 2019.
I am a summer student for Sundre Forest Products, but my position is specific to silviculture (the growing and cultivation of trees).
...
View Article