12 August 2019 15:45 Published by Leeza Perehudoff 1 commentaire
Welcome to the fifth and final installment of my Green Dream blog. My original intention for this blog was to showcase some 3D visualizations in Esri's ArcGIS Pro, but, I can't seem to get my computer to cooperate.
Instead, I'd like to recap some of the adventures I've had this summer in Prince George and the surrounding area. In sequential order, they are:
Moberly Lake Provincial Park
With a large day-use area and a beautiful waterbody to explore, Moberly Lake is a little slice of serenity. Although the site technically closer to Chetwynd, as it is approximately 330km north of Prince George, my friends and I thoroughly enjoyed the drive. Two stops along the way I definitely recommend are Hart Lake (Pine Le Moray Provincial Park) and Bijoux Falls Provincial Park. I was fortunate to visit Moberly Lake shortly before summer solstice and had the opportunity to canoe on the lake at sunset (around 9:15 PM).
2. Forests for the World
This park in the heart of Prince George provides ample opportunity to witness the abundant biodiversity of the region.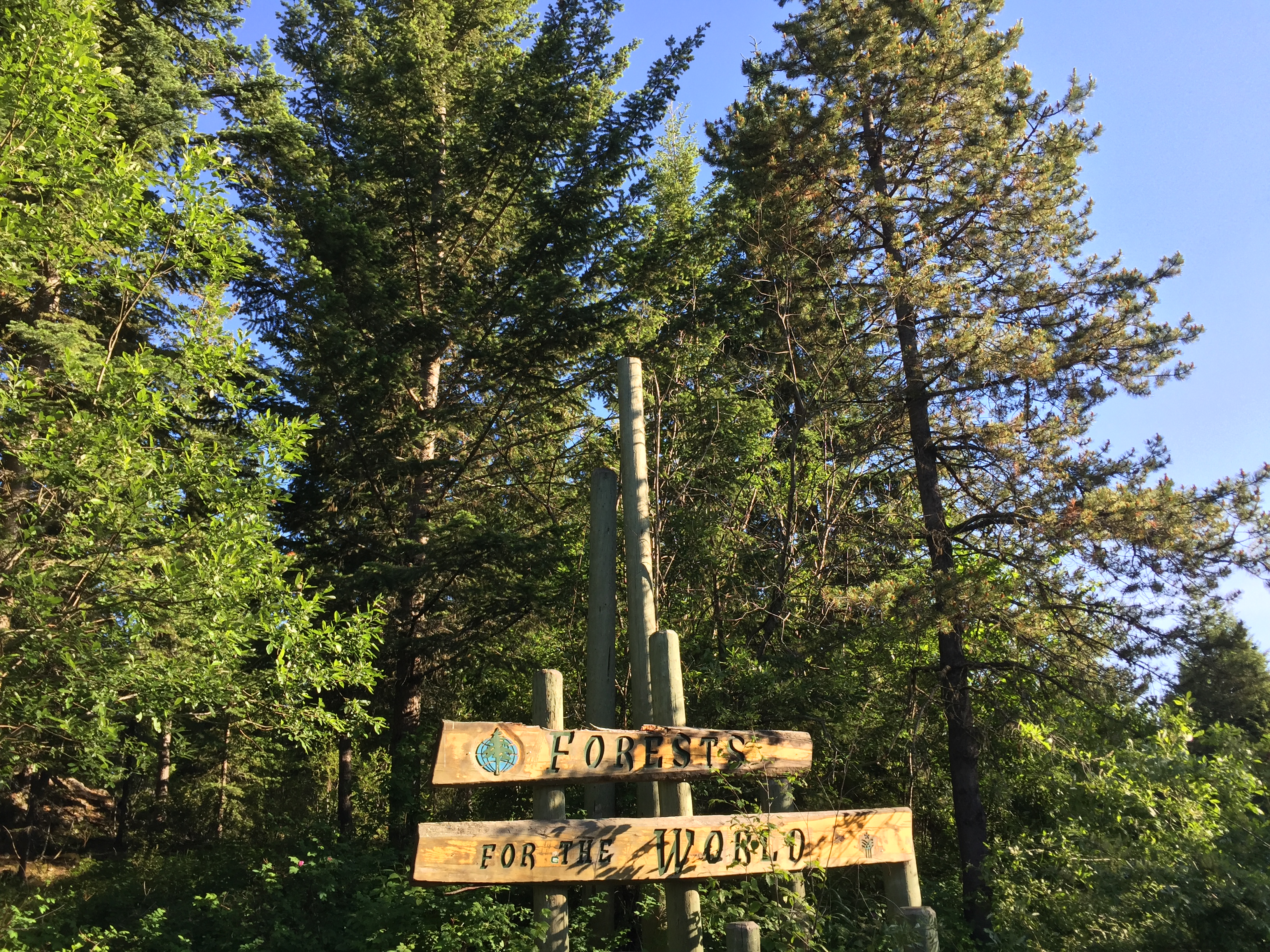 The well maintained trail system through the 106 hectare demonstration forest makes for comfortable walking conditions. I chose to venture towards the UNBC Connector trail, where I found a lookout over a wetland.
This particular visit was on summer solstice. By accident I came fairly close to a female moose.
She and I respectively carried on our merry ways and once I knew it was safe, it made for a pretty special moment for me.
3. Teapot Mountain
Approximately 60 km north of Prince George is the scenic Teapot Mountain. While the tenure to this land is held by Recreation Sites and Trails BC, the recreational area is maintained by the ROCK ED Backcountry Society. The trail to the top of this site may not be everyone's average cup of tea, as it is of a steep grade. Once at the top, however, the stunning views of Summit Lake and the surrounding wetlands and forests are absolutely beau-tea-ful.
There is a history of visitors bringing real teapots to the site.
While whimsical, the teapots are posing risk users and eventually contributing to litter. Please visit the ROCK ED Backcountry Society's page about The Teapot Project for more information.
4. Fang Mountain
Nestled approximately 120 km east of Prince George is Evanoff Provincial Park, home to Fang Mountain. My friends and I decide to make the most of the trip and backpack to the alpine lakes for the night. After trekking through inland rainforest, boulder chutes, several crossings of Pass Creek, a loose rock slide, a bedrock chute and some subalpine forest, we made it to the alpine! After setting up camp, we headed up the ridgeline of Fang Mountain and gazed down at all the ground we had covered.
After sunbathing on the ridge for a while, our grumbling bellies convinced us to go make some food. My pal had a water filtration pump, so, the creeks flowing out of the alpine lakes made for a great source of fresh water.
One thing we were a bit unprepared for was the sheer volume of mosquitos! Thankfully, we were not concerned about keeping entertained throughout the evening as we were all pretty tuckered out. The following day, once we made the descent back to the vehicle, I couldn't help but reflect with utmost gratitude on how much reward I received from the challenge of the trail.
I'd like to conclude by acknowledging those who have contributed to my positive experience as a member of the Greenest Workforce. I've been inspired to continue a journey of life-long learning through the use of innovative technology by the WIM team. The knowledge, passion and patience shared with me has been outstanding – thank you. I'd also like to thank Canfor for providing students like me with co-operative education opportunities. It is very fulfilling to be given the chance to apply our skills and knowledge in a meaningful way. Lastly, I would like to thank the Forest Products Association of Canada for providing myself and my fellow interns with this opportunity to document our Green Dream Jobs.
Signing off,
Leeza Perehudoff