LOOKING FOR A JOB IN THE FOREST INDUSTRY?
Working in Canada's forest sector is more than a great job in a sustainable industry—it's a chance to live better for less in one of Canada's hundreds of close-knit forest communities
Check out job openings across Canada on our Job Board for everything from forestry to science and engineering to skilled trades and administration.
Still in school or planning a career change? Learn which jobs will be in demand in one to five years with our Labour Market Information (LMI) tool.
Want quick results from this site?
Watch our short how-to videos for job seekers and employers. Or learn from Labour Market Information where forest sector skills are in demand today and will be in five years.
Labour Market Information
WHAT JOBS ARE AVAILABLE NOW?
WHAT'S YOUR CAREER PATH?
This interactive tool lets you map out the forestry sector career path that's best for you.
LIFE'S BETTER HERE
Forest workers on life in a forest community.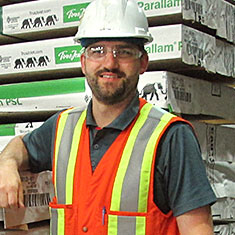 Graeme Dick's story
With a natural aptitude for science, math and woodworking, it's no surprise Graeme Dick found his calling in forestry. His job as a Senior Technical Director at Weyerhaeuser not only gives him daily opportunities to apply his talents and training, but also provides the variety and flexibility he always wanted from his career. Graeme is part of the GreenestWorkforce, and Canada's forest products industry.
GREEN DREAM BLOG
Interns on their adventures in the forest industry.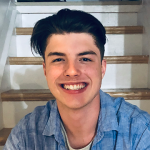 By William Gauthier on September 1, 2020
Mes salutations à tous,
Pour ce cinquième et dernier blog, je tiens en premier lieu à remercier l'association des produits forestiers du canada (APFC) pour m'avoir permis de partager avec vous certaines de mes aventures estivales. Donc, pour ce dernier blog, j'avais envie de partager avec vous mon expérience du retour à l'école, comme vous avez pu le constater le système d'éducation n'est pas épargné par la crise sanitaire qui touche le monde entier,
...
View Article
DARE TO COMPARE
See how much you could save if you lived and worked in a forest community.