Certified Millwright
Skilled Trades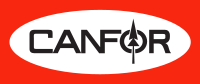 Date Posted: August 21, 2019
Job Location: Vanderhoof
Job Number: 18389
Job Type: Full Time
Start: Immediately
Job Description
Who We Are:
At Canfor, we know wood-based products can build a better world, whether it's a component in your smartphone or skyscrapers built from wood. We founded our entire company on that idea. Because, we know that wood-based products are sustainable and the opportunities to innovative have only just begun.
We know when managed responsibly, the forest is everlasting and Canfor is committed to using virtually 100% of every tree for lumber, pulp, paper, and renewable energy—so nothing goes to waste.
You can find Canfor products in every corner of the globe. We're especially excited by the innovative ways some of our customers are using our products. We know that the work we all do at Canfor today will shape what the world looks like tomorrow. Whether that means building a house or a skyscraper, using paper instead of plastic or learning something new from a colleague down the hall or around the globe. We know not everyone thinks about their impact on the world but at Canfor, we do.
The Opportunity:
Canfor is currently seeking an experienced Certified Millwright to join our Vanderhoof Sawmill team.
*When applying for this position, please include a copy of your red seal/trade certifications with your resume
*The schedule for this position will be Monday to Friday, 8 hour graveyard shift.
The Role:
Our Certified Millwrights are dedicated individuals that consult and collaborate with the Maintenance Team and others to coordinate maintenance activities to reduce downtime while maintaining safe work practices at all times. They are skilled individuals that troubleshoot process maintenance issues, are innovative in preventative maintenance practices and are passionate about their chosen careers. They contribute and foster a positive and innovative work environment.
In this role, you will be responsible for the maintenance, repair, installation & modification of all sawmill related equipment to safely maximize, uptime, quality and productivity.
The Candidate:
-Certified Journeyman
-Superior troubleshooting skills
-Solid background in heavy industry and construction
-You have excellent communication and interpersonal skills with a proven ability to work with others to perform all aspects of maintenance activities.
-The ability to work in a safe and efficient manner
-Available to work day, afternoon & graveyard shifts
-Completion of grade 12, a GED or a minimum of 5 years related work experience
-Good interpersonal skills and communication, enthusiastic, positive attitude
-Ability to analyze and troubleshoot
-Knowledge of manufacturing processes would be an asset
When applying for this role, please attach a photo or scanned copy of your Red Seal or Interprovincial TQ.
The Incentive
Canfor offers a comprehensive, flexible benefits package that allows you to customize your benefits to meet your individual needs, and includes health and dental coverage as well as life, accident and disability insurance. In addition to this, we offer pension and other benefits.
Job Conditions
Overtime may be required.
Shift work may be required.
Minimum experience: 5 to 10 years
Minimum educational level: Grade 12 or Equivalent
Certifications:
Language: English