Certified Welder
Skilled Trades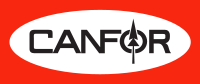 Date Posted: November 20, 2019
Job Location: Prince George
Job Number: 18581
Job Type: Full Time
Start: Immediately
Company: Canfor
Website: www.canfor.com/careers
Address: 5353 Northwood Pulp Mill Road, PO Box 9000, Prince George, British Columbia, Canada V8X 1V1
Job Description
Who We Are:
At Canfor, we know wood-based products can build a better world, whether it's a component in your smartphone or skyscrapers built from wood. We founded our entire company on that idea. Because, we know that wood-based products are sustainable and the opportunities to innovative have only just begun.
We know when managed responsibly, the forest is everlasting and Canfor is committed to using virtually 100% of every tree for lumber, pulp, paper, and renewable energy—so nothing goes to waste.
You can find Canfor products in every corner of the globe. We're especially excited by the innovative ways some of our customers are using our products. We know that the work we all do at Canfor today will shape what the world looks like tomorrow. Whether that means building a house or a skyscraper, using paper instead of plastic or learning something new from a colleague down the hall or around the globe. We know not everyone thinks about their impact on the world but at Canfor, we do.
The Role:
In this role, you will be responsible for the welding, fabrication, repair, installation and modification of all mill-related equipment to safely maximize uptime, quality and production.
The Candidate:
– Red seal or Interprovincial TQ – 'A' class welding ticket
– Experience in MIG/TIG procedures
– Certified in pressure welding
– CWB Structural Steel certificate or will obtain this ticket within the first 30 days of hire
– Strong interpersonal and communication skills
– Ability to work in a safe and efficient manner
– Ability to work independently and in a team environment
– Solid background in heavy industry and construction
– Knowledge of the pulp and paper industry is an asset as well as a class 'A' gas ticket
Hiring for this position is ongoing and will be filled as required. To be considered for this position, please apply today.
In order to be eligible for this position, you must be legally entitled to work in Canada for our Company.
There has never been a better time to join the Canfor team and become part of the modern forest industry. We have a wide range of rewarding careers in some of the best communities in North America, with plenty of room for advancement. Our mills are modern, high-tech and safe; and our marketing and sales activities are world-class. We offer competitive compensation and benefits packages, and are committed to the professional development of our employees.
Job Conditions
Overtime may be required.
Shift work may be required.
Minimum experience: 2 to 5 years
Minimum educational level: Certificate/Diploma from a Technical School
Certifications:
Language: English