Quality Control Supervisor
Mill Operations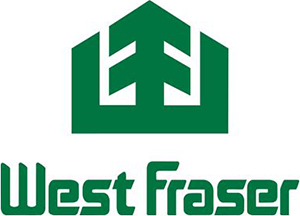 Date Posted: April 17, 2021
Job Location: Hinton
Job Type: Coop
Start: Immediately
Job Description
West Fraser is a leading forest products company in
North America. Recognized for the eighth time as one of
Canada's Top 100 Employers, we continue to grow.
Our goals are straightforward – excellence in people,
responsibility in communities in which we live, challenge, and
growth.
Our Hinton Pulp Division is seeking an
individual with strong leadership, organizational and interpersonal
skills to fill the following position:
QUALITY CONTROL
SUPERVISOR
Reporting to the Chief Inspector, the successful candidate will
be responsible for ensuring pressure piping, natural gas piping,
and structural steel construction, repair and alteration activities
are completed in accordance with all applicable regulations, codes
and owner's requirements.
Key responsibilities:
CWB Program Owner
Act as the CWB Welding Supervisor
Act as a CWB Weld Inspector
QMP Program Owner
QMP Gas Discipline Owner
Piping Repair, Alteration and New Construction Program
Owner
Measuring and Monitoring Devices Program Owner
Act as the Owner's Inspector
Act as the Fabricator's Examiner
Qualifications:
At least 5 years of welding experience pertinent to a
manufacturing facility. May be reduced by up to 2 years
through specific courses and certifications.
Ability to read drawings and properly interpret welding
symbols, and have knowledge of weld faults, quality control and
inspection methods pertaining to the type of work.
Familiar with the proper operation of welding equipment
Pass a CWB examination except where exempt by Clause 4.9 of CSA
W47.1 (under the probation period)
10 years of experience in the design, fabrication or
examination of industrial pressure piping, OR, be a professional
engineer, certified welding inspector or authorized inspector with
5 years of experience in the design, fabrication or examination of
industrial pressure piping.
Ability to work effectively in a team environment
Have the desire to learn, grow, and succeed
Embody the West Fraser traits of integrity, humility, teamwork,
frugality, innovation, competitiveness, and respect
Note: Candidates who do not meet
all the qualifications but are deemed to be a good fit for the
position, will be considered.
Our employees drive our success. We believe in providing
opportunities for growth and advancement and are looking for
someone who wants to build their career in our company. In addition
to competitive wages and benefits, Hinton Pulp offers a stable,
rewarding career. Hinton Pulp also offers an attractive relocation
package.
We are located in Hinton, Alberta, 20 minutes east of Jasper
National Park, and 2½ hours west of Edmonton. Hinton,
set amidst the stunning scenery of the Alberta Rockies, is a modern
community of 10,000 offering terrific lifestyles for individuals
and families.
Our region is an outdoor enthusiast's paradise, with exciting
activities from skiing, snowmobiling, camping, hiking, fishing,
hunting, and ATV's. Hinton features a full-service acute care
hospital, major retail and restaurant chains, community parks and
pools, educational institutions for pre-school through
post-secondary. To learn more, visit the Town of Hinton Web
site: www.hinton.ca.
Interested applicants should apply online by sending their
resume, cover letter, and transcripts/proof of qualifications in
confidence. To apply, click on our job ad at
www.westfraser.com/jobs and then click "apply now" at the top of
the page.
We thank all candidates for their interest; however, only those
selected for an interview will be contacted. No phone enquiries
please.
Job Conditions
Minimum experience: 0 to 1 year
Minimum educational level: Grade 12 or Equivalent
Language: English