Journeyperson Millwright
Skilled Trades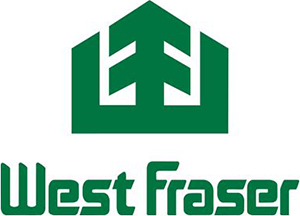 Date Posted: February 08, 2023
Job Location: 100 Mile House
Job Type: Coop
Start: Immediately
Job Description
West Fraser is a leading diversified forest products
company. We are looking for talented people to be part of our
team. West Fraser's 100 Mile Lumber Division has an opportunity for
an:
Certified
Millwright
You will be a key player in a company-wide continuous
improvement effort through daily use of troubleshooting and
preventative maintenance strategies.
Responsibilities:
Maintenance of pumps, conveyors, compressors, mechanical
systems, rollers & chains, bearings and hydraulics involved in
the manufacturing process
Undertake preventative maintenance program for equipment
Operate hoisting and lifting devices to position machinery and
parts during the assembly, installation, set-up and repair of
equipment and machinery
Repair and assemble hydraulic equipment and cylinders
Use knowledge and skills to recognize opportunities for
improvements and savings
Verify and document repairs made
Work in a safe manner using proper PPE
Qualifications:
Experience with the various automated operations and systems in
modern interior saw and planer mills
Highly motivated journeyperson with demonstrated ability to
apply trade skills and knowledge safely and effectively
A valid Inter-Provincial or Provincial Journeyperson Millwright
Certification
Mechanical aptitude; excellent problem-solving skills
Ability to work closely with other trades and employees
Commitment to working safely and creating a safe workplace
Strong communication and interpersonal skills
Flexible schedule to work days, nights and/or weekend
shifts
Considered a strong asset:
Previous experience working in a sawmill
A Welding Certificate
Millwrights with welding certificates are urged to apply. Fourth
year apprentices will also be considered. Our tradespeople are
required to work day, afternoon and graveyard shifts. Rate of pay
and benefits are as per the USW Local 1-2017 Collective
Agreement.
Location Summary:
100 Mile House and surrounding area is home to approximately
15,000 people and offers a close knit, friendly atmosphere with
modern recreation, education and medical facilities, and excellent
outdoor leisure opportunities.
About West
Fraser:
West Fraser is a leading forest products company. We are
listed on the TSX, NYSE, and recognized for the eighth time, as one
of Canada's Top 100 Employers. Our goals are straightforward –
leadership through safety, profit, responsibility in communities,
excellence in people and strength in
products.
West Fraser Timber has over 60 locations across Canada,
the United States, and Europe.
We believe strongly in promoting from within and pride
ourselves on providing a challenging environment with continuous
development. The successful candidate should be interested in
future growth opportunities within the company. West Fraser offers
an excellent compensation package including a competitive salary,
excellent benefits, and an outstanding pension
plan.
West Fraser believes inclusive, diverse teams build a more
vibrant workforce, safer operations, and a stronger company
overall. We strive to create workplaces and leadership teams that
are reflective of the diverse communities we are a part of. We will
not discriminate against any applicant for employment on the basis
of race, gender, national origin or any other protected legal
characteristic.
Apply now at www.westfraser.com/jobs and
discover more about our current
opportunities!
Internal Applicants click here: https://t11.ultipro.ca
Discover more about West Fraser's current initiatives,
opportunities, and more, by visiting us on LinkedIn
and Facebook.
Job Conditions
Minimum experience: 0 to 1 year
Minimum educational level: Grade 12 or Equivalent
Language: English