Electrical Supervisor
Mill Operations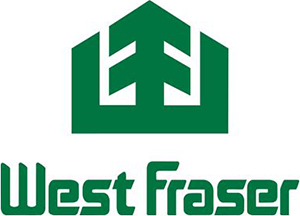 Date Posted: March 24, 2023
Job Location: Hinton
Job Type: Coop
Start: Immediately
Job Description
Are you interested in working for West Fraser, a company
offering a challenging work environment and a rewarding career
path? Hinton Wood Products division has an opportunity for a highly
skilled:
Electrical
Supervisor
As a management team member, you will report directly to the
Maintenance Superintendent. Your responsibilities include
supervising a high-performing electrical crew to provide safe and
efficient services to the division.
Responsibilities:
Ensure a safe work environment for the Maintenance department
by enforcing safe work practices, supporting company policies,
investigating incidents, and ensuring proper training and adherence
to electrical best practices
Work collaboratively with Production, Technical, and Purchasing
departments to effectively maintain mill equipment
Manage, schedule, and supervise a crew, including work orders,
priorities, shutdowns, breakdowns
Manage major maintenance projects
Work with reliability & maintenance planer to coordinate
preventative and predictive maintenance programs
Initiate electrical expense and capital budgets and oversee all
maintenance costs
Our ideal candidate would
have:
A journey trade certificate
A strong electrical background knowledge and familiarity with
manufacturing equipment
Experience in decision-making with proven troubleshooting
skills
5-8 years of experience is preferred
Strong written and verbal communication skills
Innovative supervisory & mentorship skills
Experience promoting a team culture with well-established
organizational skills
Experience in maintenance and a demonstrated passion for
electrical systems
Experience in an industrial environment with PLCs, VFDs, MCCs,
and HMIs
Ability to think outside the box with strong problem-solving
skills
Proficient with MS Office, CMMS systems
Preference may be given to candidates with experience and
qualifications in the forest industry
Our highly competitive compensation package
includes:
Competitive base salary with annual bonus
opportunity
Outstanding benefits package including medical, dental,
pension, life insurance, disability, accident insurance, vacation,
and holidays
Location
Summary:
Hinton is a family-friendly community located 20 minutes east of
Jasper National Park and 2.5 hours west of Edmonton. Our region is
an outdoor enthusiast's paradise, with exciting activities from
skiing, snowmobiling, camping, hiking, fishing, hunting, and
ATVs. Hinton features a full-service acute care hospital,
major retail and restaurant chains, theatre, community parks and
pools, and educational institutions for preschool through
post-secondary. To learn more, visit the Town of Hinton Web
site: www.hinton.ca.
About West
Fraser:
West Fraser is a leading forest products company. We are
listed on the TSX, NYSE and recognized for the tenth time as one of
Canada's Top 100 Employers. Our goals are straightforward –
leadership through safety, profit, responsibility in communities,
excellence in people, and strength in
products.
West Fraser Timber has over 60 locations across Canada,
the United States, and Europe.
West Fraser continues to invest in our manufacturing
facilities to ensure they are modern and competitive. We have a
sustainable forestry practice and continue to innovate our
processes and diversify our products, including investing in
bioenergy.
We believe strongly in promoting from within and pride
ourselves on providing a challenging environment with continuous
development. The successful candidate should be interested in
future growth opportunities within the company. West Fraser offers
an excellent compensation package, including a competitive salary,
excellent benefits, and an outstanding pension
plan.
West Fraser believes inclusive and diverse teams build a
more vibrant workforce, safer operations, and a stronger company
overall. We strive to create workplaces and leadership teams that
reflect the diverse communities we are a part of. We will not
discriminate against any applicant for employment based on race,
gender, national origin, or any other protected legal
characteristic.
Apply now at https://www.westfraser.com/careers and
discover more about our current
opportunities!
Internal Applicants, click here: https://t11.ultipro.ca
Job Conditions
Minimum experience: 0 to 1 year
Minimum educational level: Grade 12 or Equivalent
Language: English