July 23, 2019 2:37 pm Published by Joshua Kranabetter Leave your thoughts
After completion of the Shuswap/Okanagan railway in 1892 the entirety of Armstrong was a lone box car, a home for the rail agent. One early settler remarked, "Apart from the box car there was just willows and swamp". The Cariboo gold rush launched European settlement around Armstrong with Miners and Missionaries passing through on their way up North. Innovative farmers drained the swamplands and exposed fertile black soil ideal for vegetable production. Along with berries, potatoes and turnips, they began growing celery. In 1904 E.R. Burnett grew the first celery crop which amounted to 300 lbs. Armstrong soon earned the nickname "celery city". In 1878 Alfred Postill erected a sawmill with a capacity of 12,000 feet per day. It supplied most of the lumber used in the construction of the S&O railway. Before Armstrong, the largest settlement in the Spallumcheen area was Landsdowne located on the bench above where Armstrong is located. Ironically though it was bypassed by the S&O railway line. The citizens of Landsdowne packed up and resettled by the tracks in 1892. Armstrong was incorporated as a City in 1913.
Before settlers, the Armstrong Spallumcheen area has cultural traditions with the Interior Salish reaching back thousands of years. The local Spatsin and Okanagan people were long established hunter gatherers renowned for their basketry, birchbark canoes and fairy tales.
Summer Expeditions
July 13th – Canoeing on Kalamalka Lake. But first, secret Saturday morning waffles at Ratio Coffee and Pastry. Located adjacent to Tolko's headquarters in Vernon, Ratio currently boasts the title of my favorite breakfast spot. This shop is locally renowned for their baking expertise and rotating day-of-the-week style feature menu. The flavor of the waffles will sock you in the gut while the berry compote dances on your tongue. Made sure to leave ample digestion time pre-kayak no doubt. Kalamalka lake was choppy but cyan as ever, an alluring quality caused by calcite precipitation.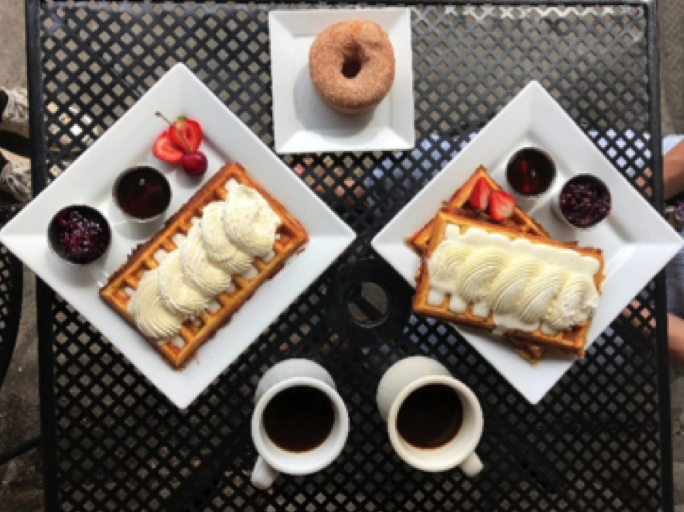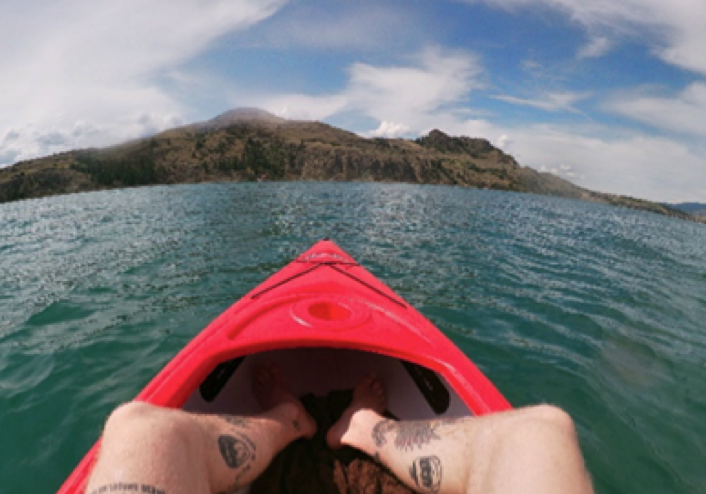 July 20th – A Cabin getaway weekend ended on a high note with temperatures almost reaching 30 degrees. Built by my grandfather and his siblings, the Kranabetter cabin is a serene summer getaway spot perched on Kootenay lake. It provides a home base for wild berry picking and summer recreating. The Kootenay region is famous for its wild huckleberries but at this point in mid-July they still needed a couple weeks to ripen. We did however manage to forage a few blackberries and thimbleberries for some fruit crisp.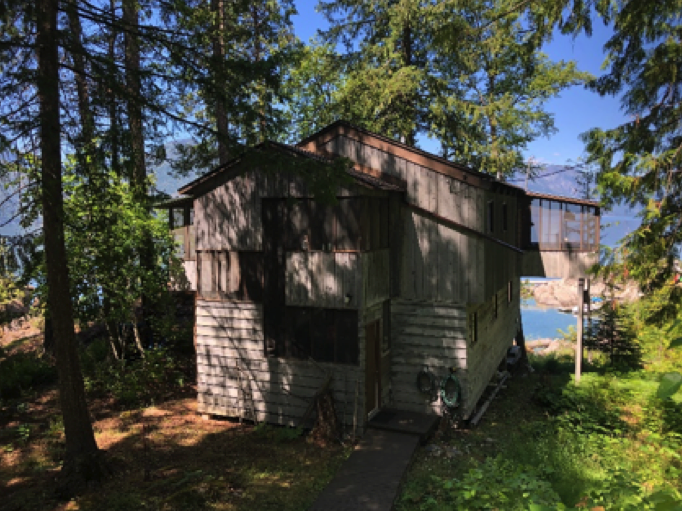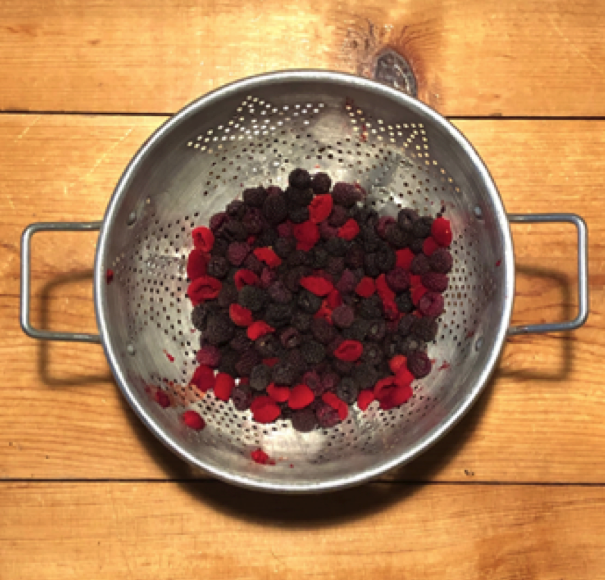 Till next time,
Joshua Kranabetter