August 26, 2019 1:24 pm Published by Dan Tran Leave your thoughts
I had meant to do so much more with this blog. I was thinking of posting a blog on the green end, a blog on the finishing end, a blog on the entire forming line, a blog on safety culture, one on the community, another on the general process creating OSB, some about the hiking trails in Edson, some interviews with some great friends of mine in the mill, amongst many other ideas. However, I have been absolutely buried in work. I spent a good two weeks closely watching the commissioning team construct and activate the new burner. And I do not mean just going in for Monday to Thursday, 6:30-5, for two weeks. I mean 12 hour days for 11 days in a row. One of the aspects of being an engineering intern is to learn as much as they possibly can – watching that commission was a true treat for the entire 4 months on the job. An unmatchable experience by any office job in the skies.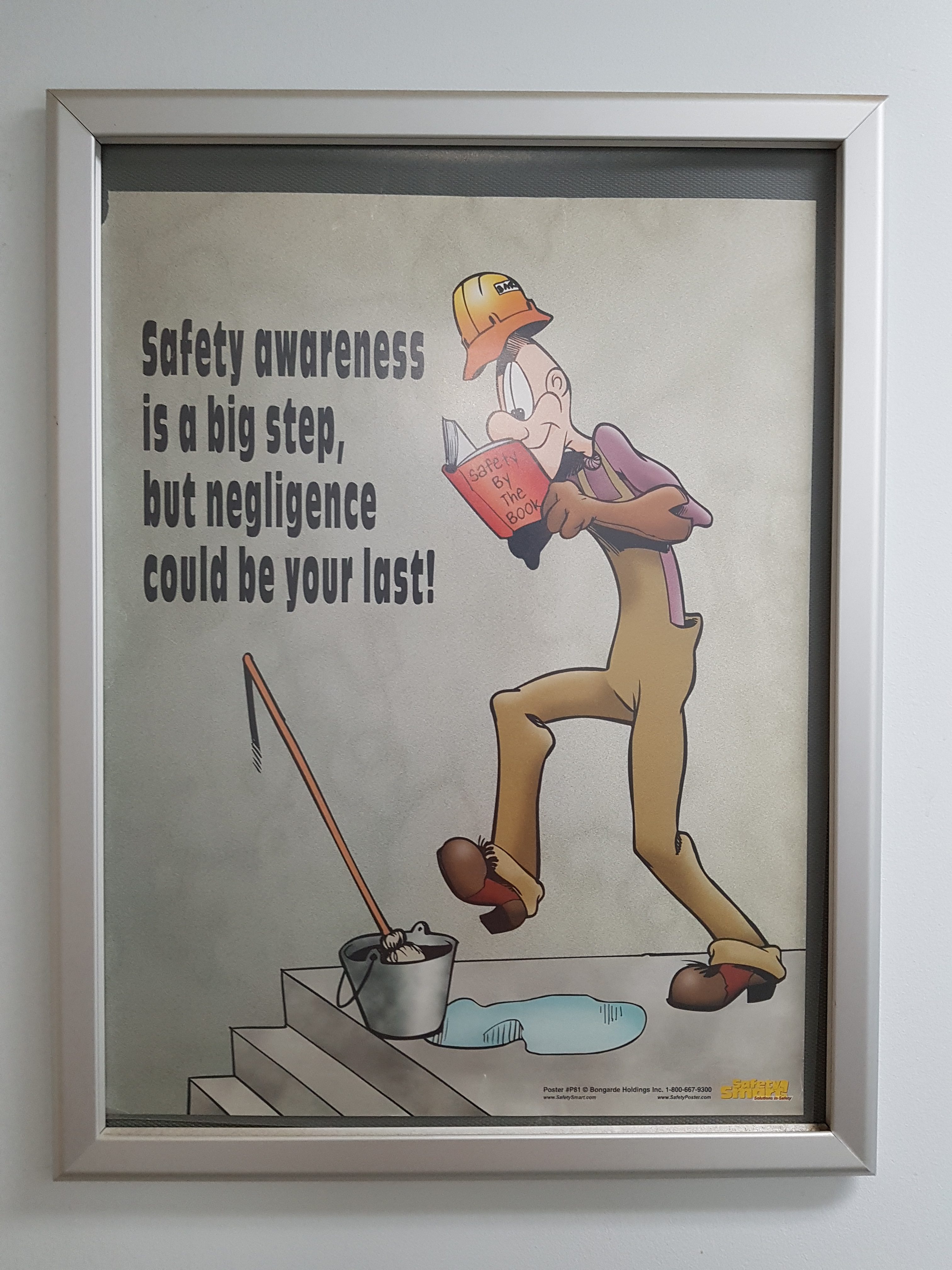 Nevertheless, that meant that my document control job fell behind a little bit. There are various tasks I must complete before this summer ends. Namely, since I am the first intern to seriously take on the task of managing the mill's drawings, it is my job to lay out the foundations for the interns after me. I have created a manual to pass down onto the next interns, and am getting ready to create a series of tutorial videos in order to best explain the job. As far as I know, those will be the only things that the next interns can use to truly understand the scope of the job, as well as where I left off. My last weekend as an intern will be spent at work, creating those videos. In addition, I am organizing the Schenkline and press drawings for their future projects (the capital just got approved – Edson OSB will be getting a hydraulics press!). Much must be done before I leave.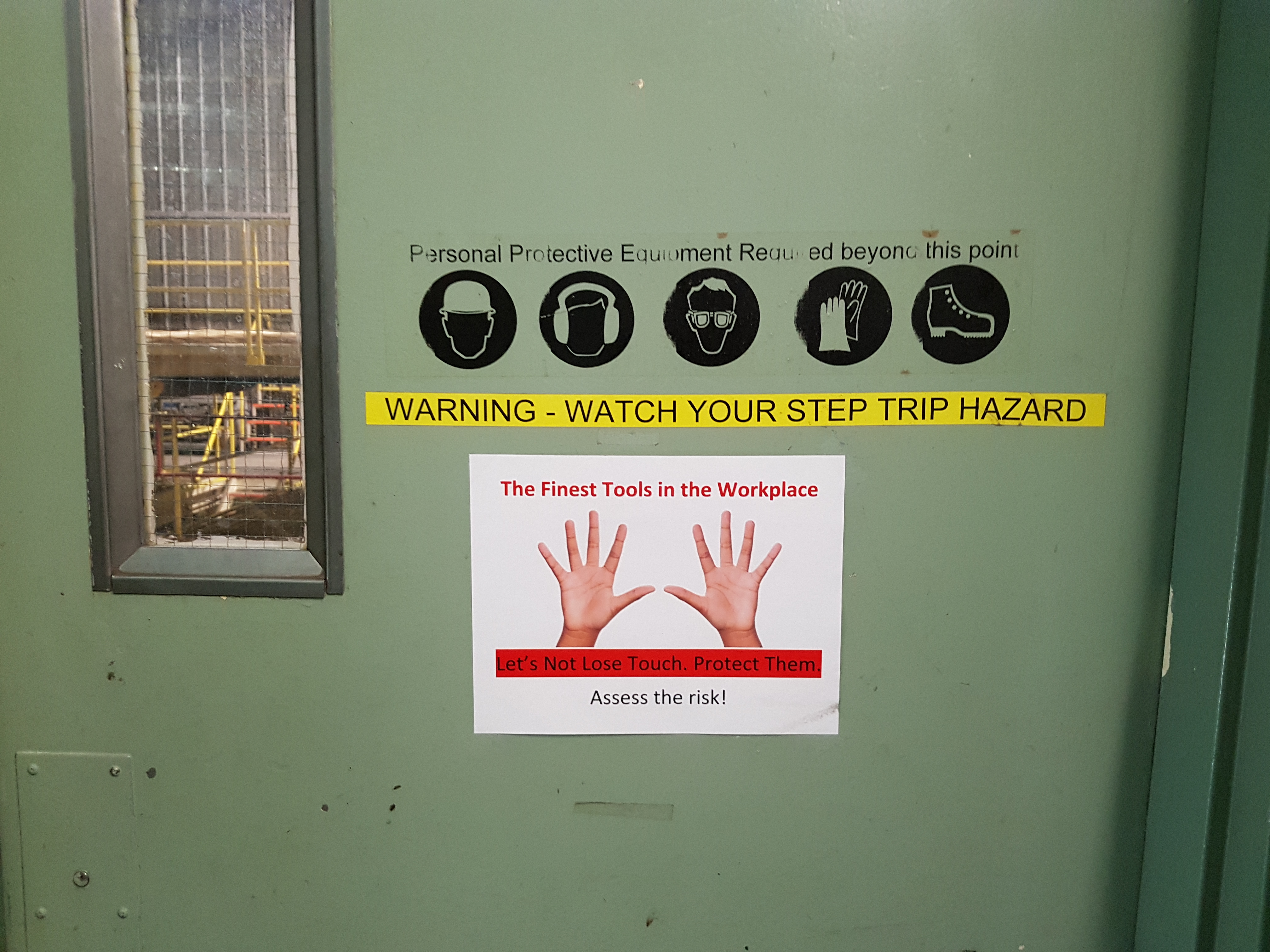 But for this last blog, I would like to explore two very important topics at the mill – our culture, and the finishing end.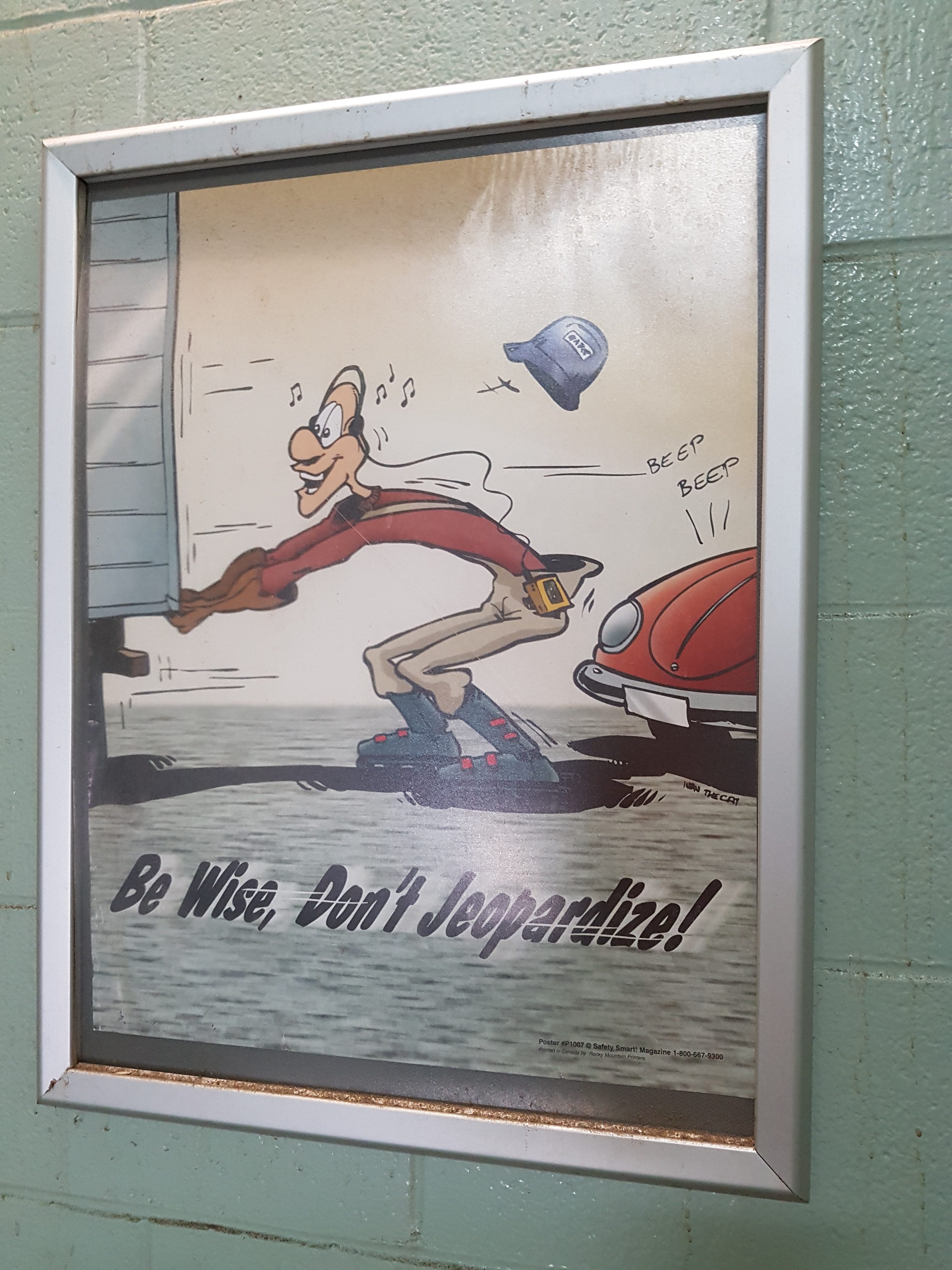 At Weyerhaeuser, we aren't just a workplace. We don't just come at 6:30, press buttons, then leave at 6:30. We are a team. We are a crew. We are family. One line we always repeat to new-hires and each other is that: "We aren't saving lives, we're just here to make board. At the end of the day, we want you to come home safe." And it truly means something in this building. The people are first at this company. When the new CEO came on around the start of my internship, his first action was to modify the company vision – the people on the vision would be on top.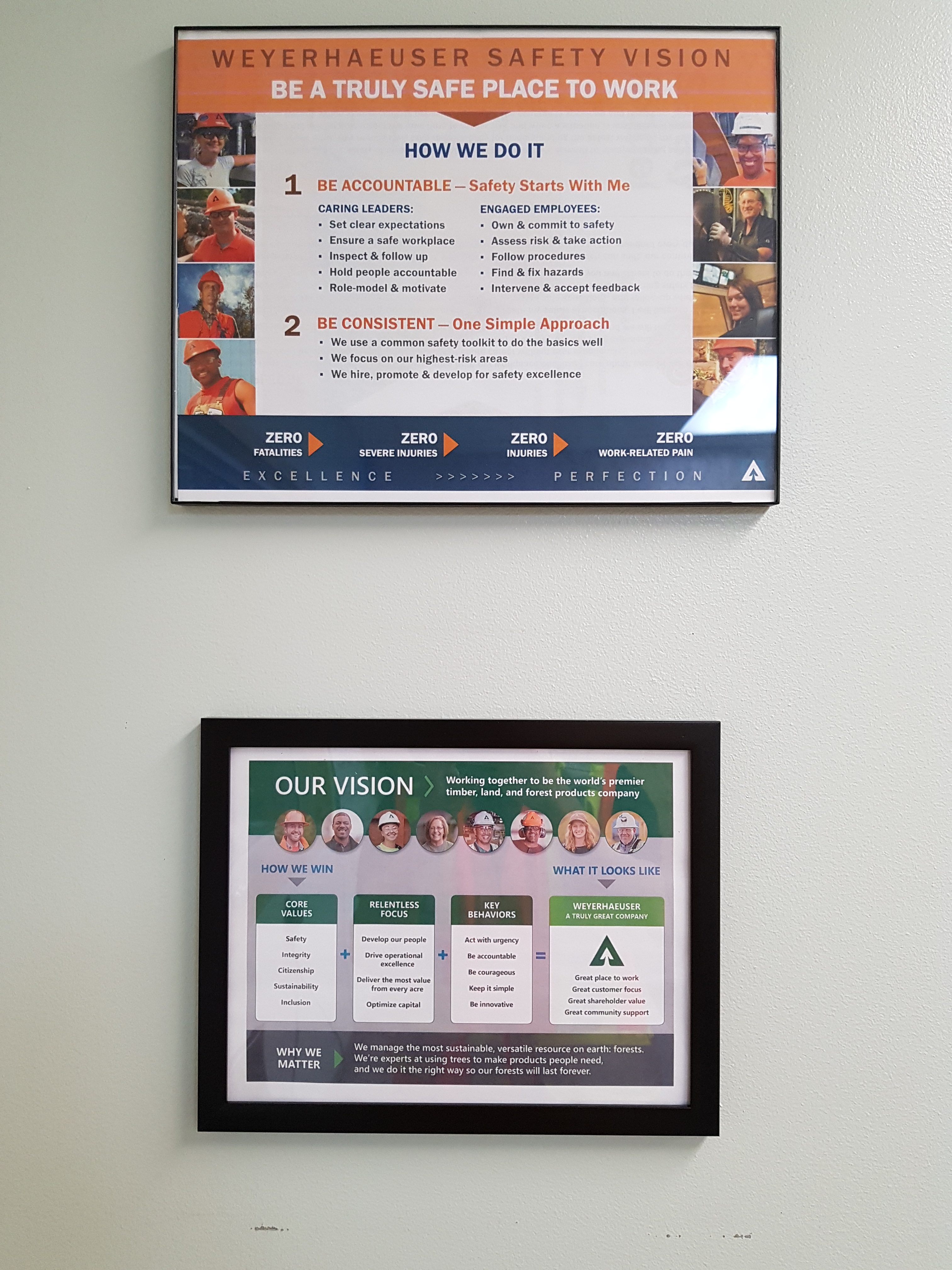 We keep each other safe – there's heavy machinery everywhere throughout the mill. Absolutely massive machines that would be able to rip your arm off, and not even stop in its tracks. Of course, there's guarding in place to stop people from getting near those machines. You can only enter those machines when they have had all of their energy sealed off, then locked out with one of the worker's personal locks. If you try to enter the machine to work on it without this process, you are sent off-site immediately.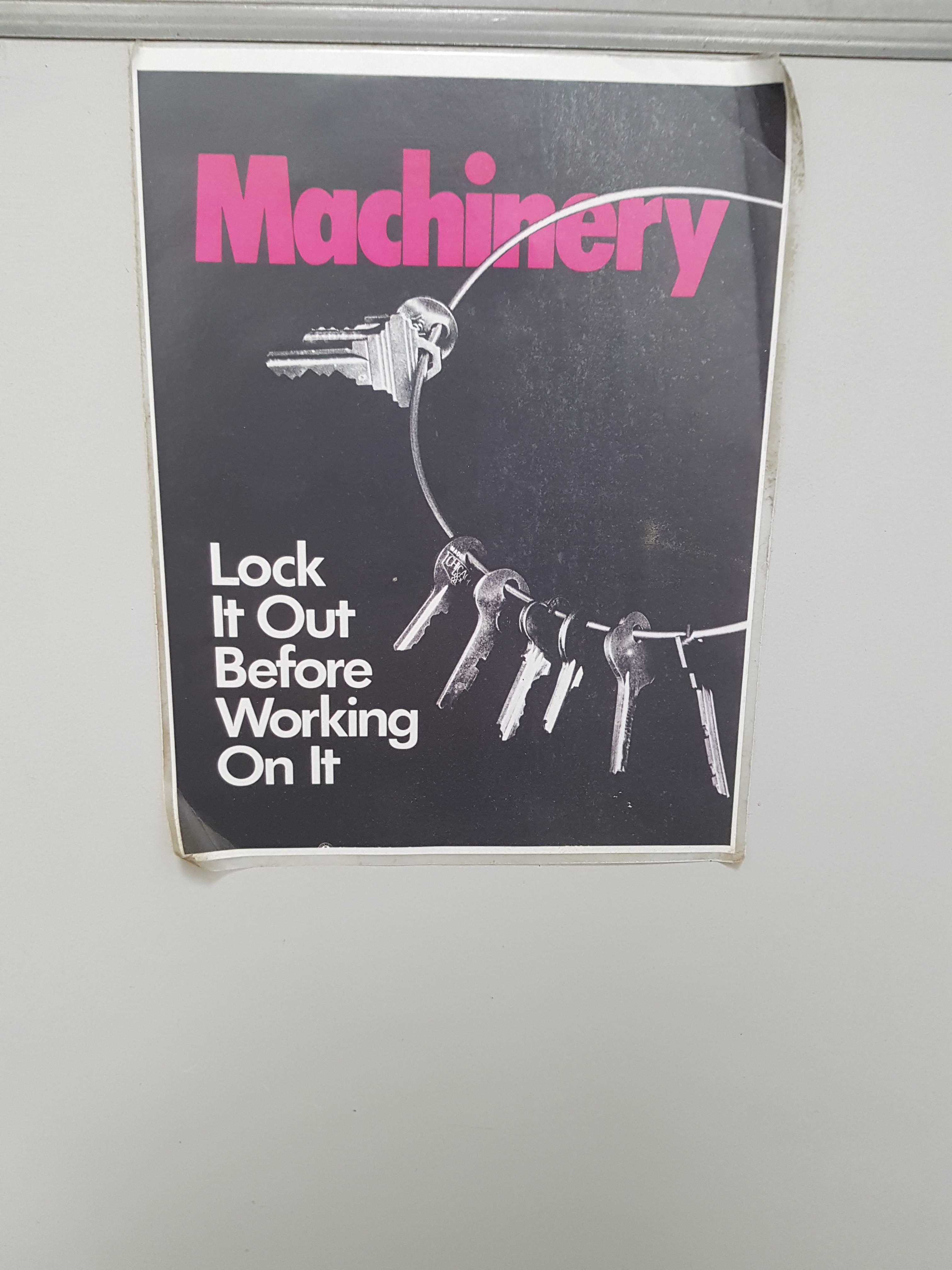 Mirrors are in place around the mill to make sure that pedestrians and mobile-equipment operators can see each other. Around the finishing end, you will constantly hear beeps from the forklifts. They are making sure their whereabouts and direction are always known. Red and yellow tape has serious usage – if you cross red tape, it will be considered a lock-out violation and you can be sent home.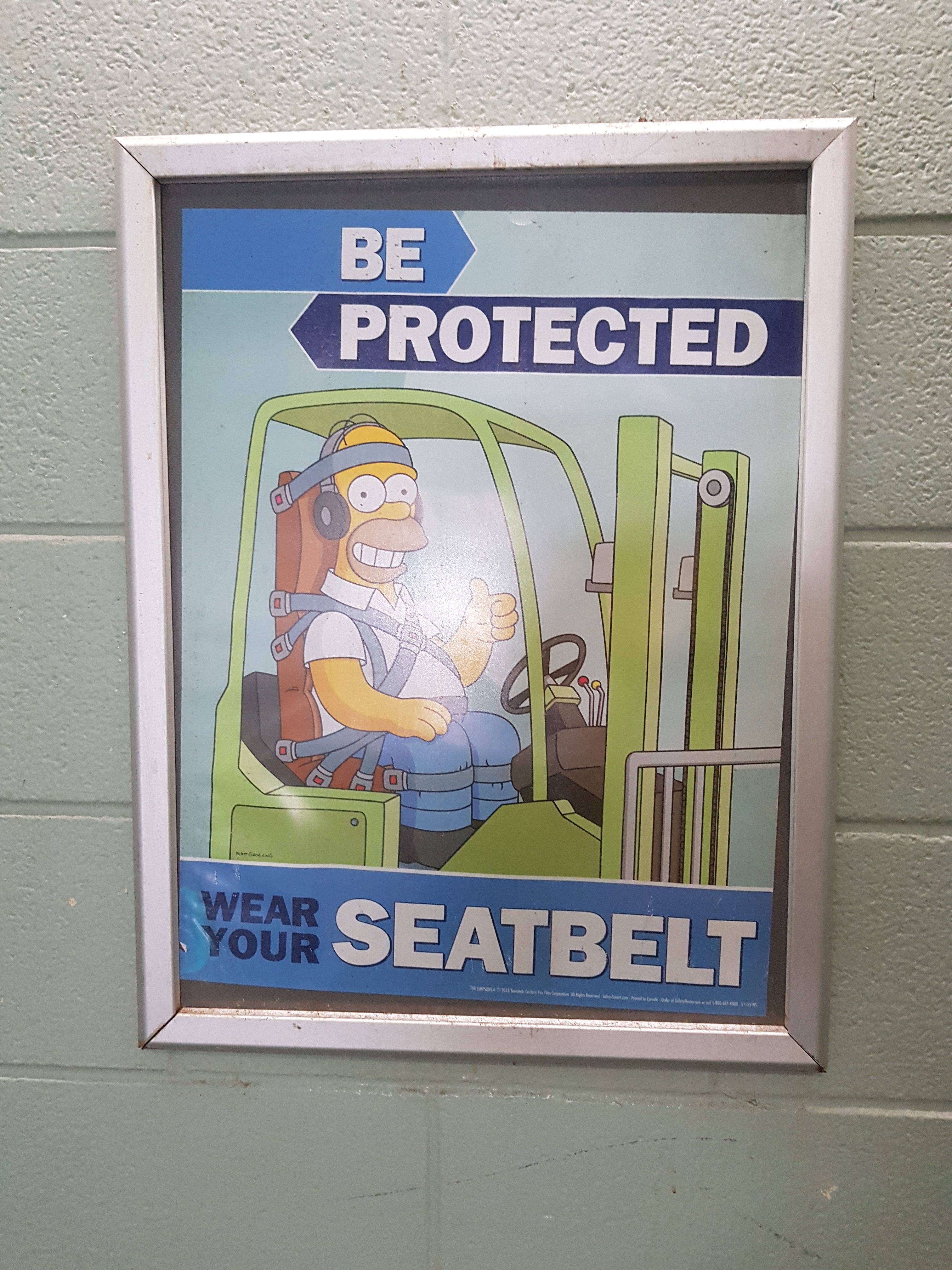 But it is not just about the worker's safety. Each crew has a tight bond. In Green crew, the members all know each other quite thoroughly. Many times they would get off of work and go golfing together, or go out to trivia night. On Fridays, a local Ricky's has trivia night. Various groups of people would just come out, eat dinner, have a drink, and compete with each other on brain supremacy. Dave, the team lead, is quite competitive – and that makes the night all that more exciting. The majority of the questions are answered by him. The victors have claim to a Ricky's $25 gift card. The goal is to be able to come in one night and be able to pay off all the food and drinks with gift cards alone. Green has 8 gift cards so far.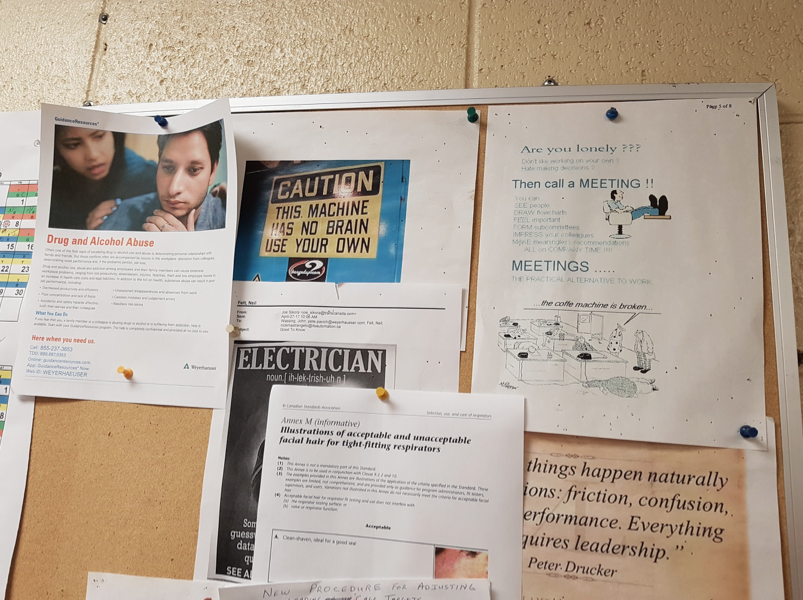 I was lucky enough to have been put on crew with Green crew last year, and that experience is unforgettable. The other crews, Red, Yellow, Blue, maintenance, and electrical have their own bonds (some more than others). I am told that Green and Red host the best Christmas parties. One of the Red crew members had a wedding, and many of the guests came from Green and Red. The two are cross-shifts, so they cover each other's backs. Yellow and Blue cover the other sets.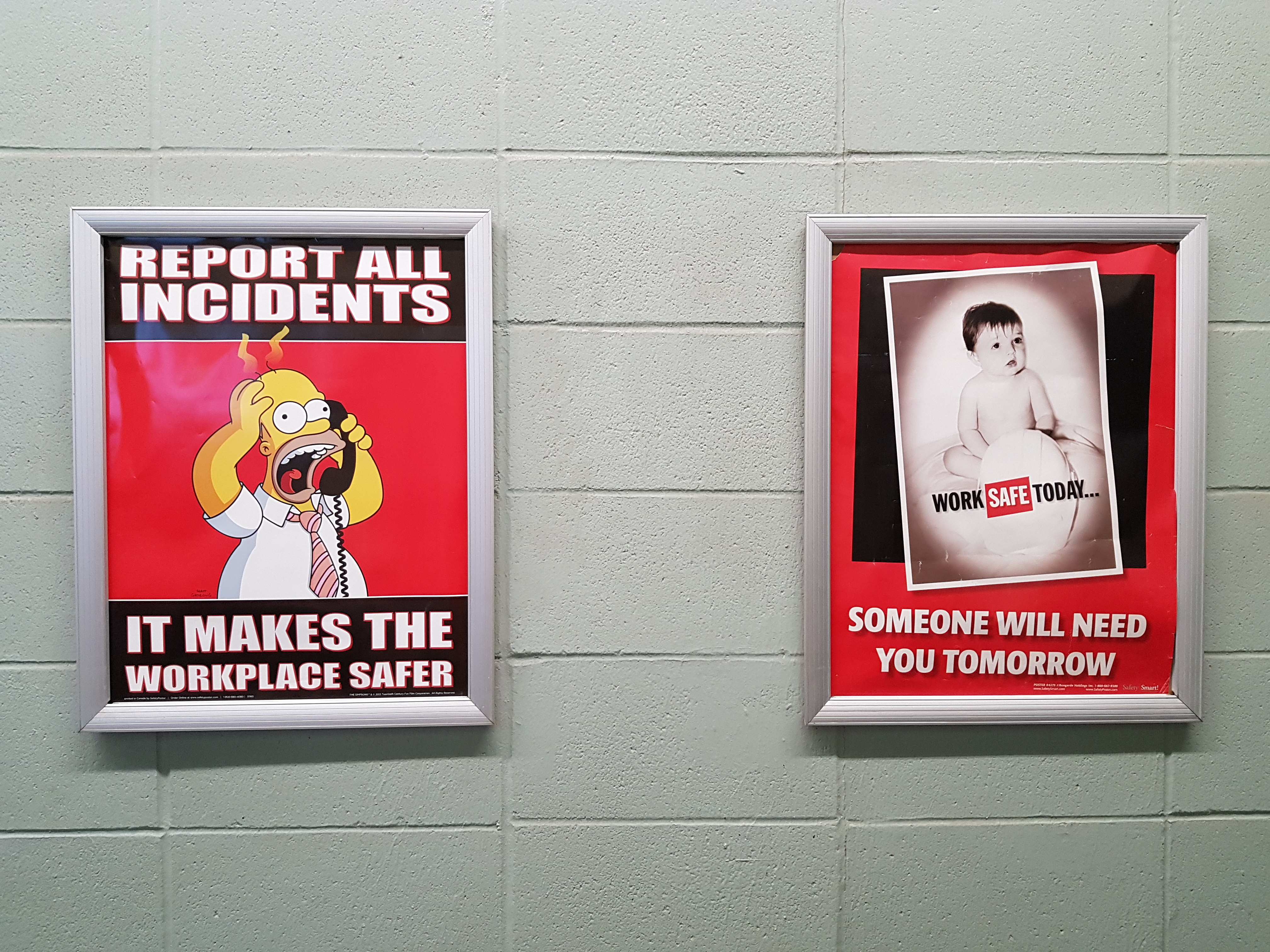 Throughout the blog, I have put safety posters. These things are everywhere, and they're all comedic. It adds a sense of needed lightness to the mill. Unfortunately, Edson OSB is one of, if not the oldest OSB mill in North America. The mill has massive equipment crammed into the generally small building, and the lighting is not as thorough as in newer mills (I have seen videos of Grayling, and the mill is lit almost white). However, all of the places where people walk around most are very well lit.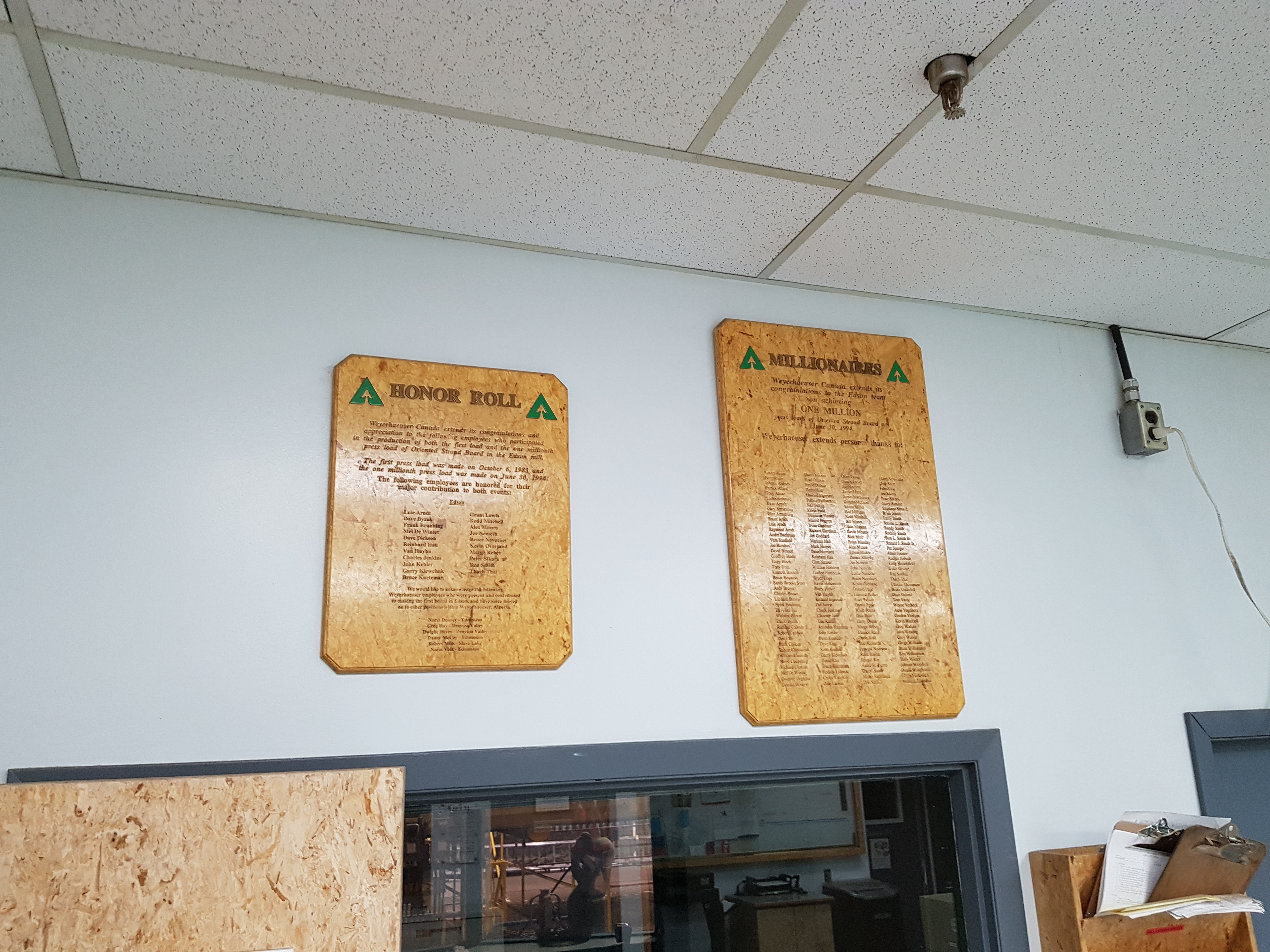 And that's just the age of the mill. The original crew for the mill that're still at the mill, the people that built the mill and loaded the first press load, could be counted on one of my hands. There are commemorative plaques in the main office foyer. Each tells the story of the mill, and the people that have come through this mill. We work here with the hope that we can pass on the mill to the generations below us. It's why we have the summer student program.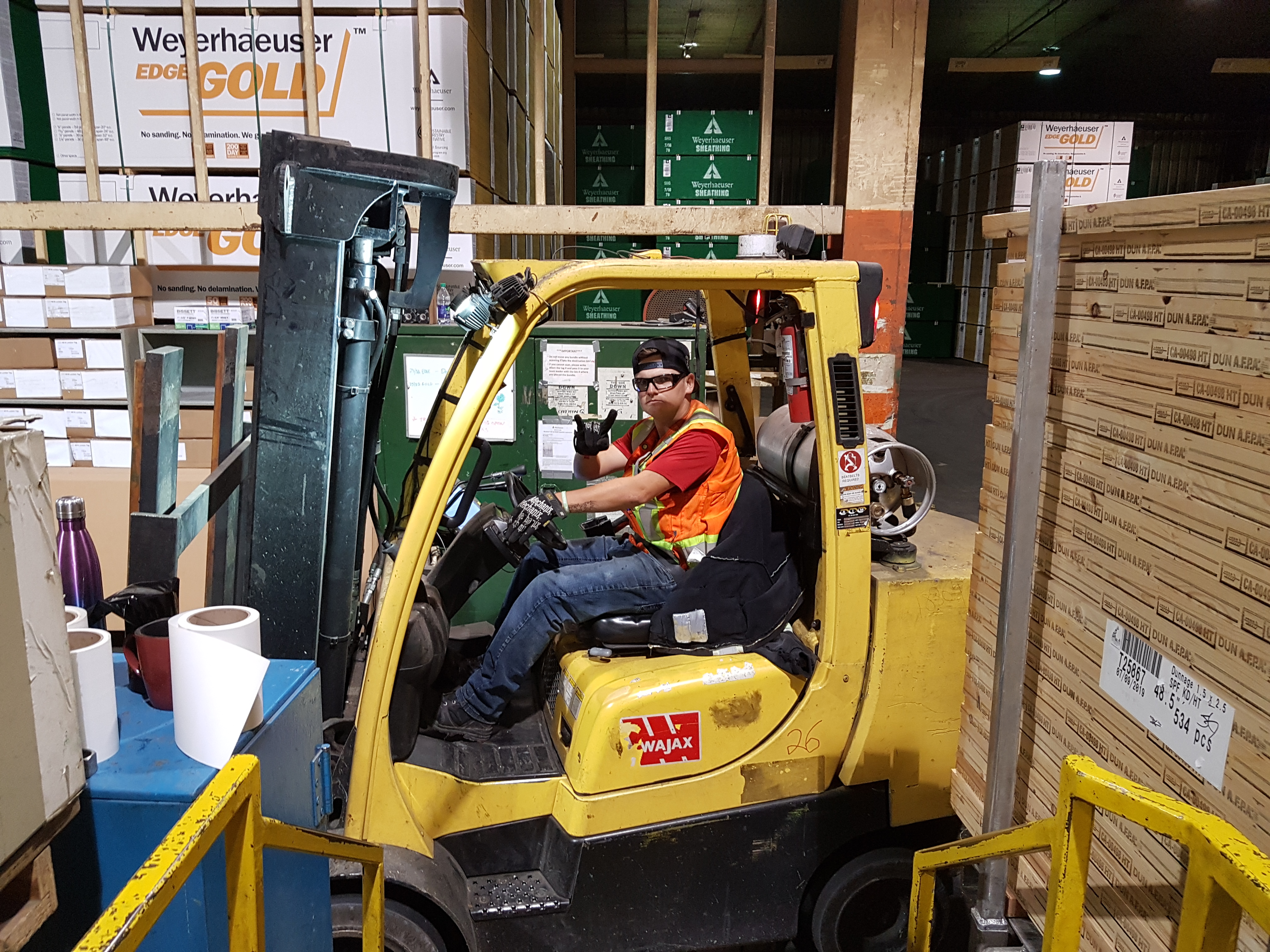 The last portion of this blog will be an entire video of the finishing end. What happens right after the board is pressed? Rather than give you a boring play by play essay on the finishing end, I figured it would be absolutely cool to just string together a series of clips – how the board is cut, painted, then packaged. I've never developed videos on this scale before, but it is actually quite fun seeing a project come together. The logo graphic took an entire hour to animate (but that's just because I am new in graphic design; the tutorial video was only 7 minutes).
Being a temporary hire, I must have trust in the next engineering intern. I dedicate to you these blogs of my summer. Enjoy the job. Although document control is dry work, the opportunity to see machinery close up and the work of past engineers is insurmountable. Try to get permission to watch a project commission. Since I made a video of the finishing end, I suppose you can make a video of the green end. My ledger/notebook, a document control manual, and accompanying videos will be handed down to you.
I guess this will be my last blog. My tutorial videos have eaten up an inordinate amount of my time, and they are still in the middle of their development. I would like to thank my friend Mabel for taking Green Dream profile picture. It suits the blog phenomenally well. Thank you Natalie, my mill manager, for editing these blogs into top-quality. And to the mill, thank you for 2 years of the best experience. Stay safe.