August 10, 2020 11:22 am Published by Julia Hollingsworth Leave your thoughts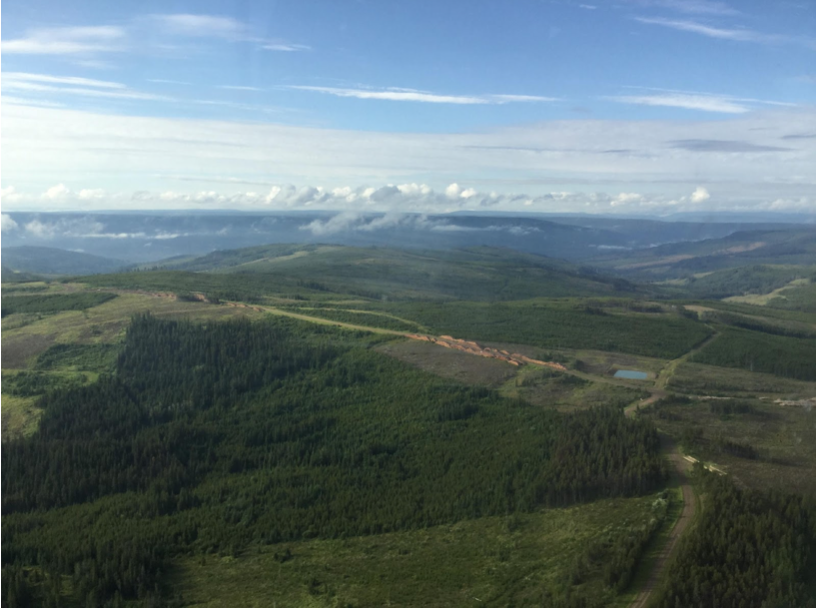 Like I mentioned in my previous blog post, most of my work this summer has been surveying. I have been working nonstop on Weyerhaeuser's stocking survey programs, pre-herbicide assessments, and sheep grazing data collection projects. I've been working on a lot of the data management from these projects, and I have also been doing a lot of the plots myself.
So, what is it like to spend a summer surveying? The task itself is pretty simple. All the survey plot locations are determined by a GIS ahead of time. The survey plots are spread evenly across the entire cut block. Once you're in the cut block, you go to a survey plot location, take the measurements required by the survey, and move on to the next plot. Many of the surveys done in regenerating cut blocks during the spring and summer are stocking surveys. These surveys determine whether trees are in a cut block and measures how they are spread throughout the block.
It would be easy to conclude that surveying is repetitive, but I don't find it boring. I get to see all different parts of the forest area Weyerhaeuser manages, because they have surveys to do everywhere. I get to see beautiful high elevation spots like the one at the top of the post. But I also get to walk through a lot of swampy, wet areas as well. No matter what, it's always a work
The most valuable part about surveying has been the hands-on experience it has given me. It's hard to think of another job that gets you as much time in the bush. Through my time surveying, I have been able to work in so many different blocks, and to observe the differences in silvicultural treatments up close and in person. It has given me a very real sense of how silvicultural practices can affect outcomes. It also drives home how there are no one-size-fits-all silviculture prescriptions; there are treatments that are better for some areas and not for others.
More excitingly, I have been doing a lot of work on the back end of the data collection for these surveys and the management of the project overall. I got to create the data collection schema for me and the other interns to use in the field. This has been a totally new experience for me; previously I have only worked with data collection formats designed by other people. I have also been regularly compiling all of the data collected and sending it to my manager, Tyler. And while it hasn't been without hiccups- including a mid-project schema redesign to make it "flow" better in the field- it has been a very valuable learning experience.
On the whole, I am glad to be working on these survey projects. The hands-on experience, both in project management and in the field, is the reason why I pursued an internship at Weyerhaeuser rather than another job. The all-I-can-eat berries this time of year are just a perk.