August 9, 2019 2:54 pm Published by Dan Tran Leave your thoughts
The marsh called Edson is actually starting to fade away now. There is still heavy rain (and hail) every now and then, but it is finally starting to clear up. Neil's rain dance spell is fading away! It only lasted two whole months. Last year, there was nowhere near that amount of rain. It was overly dry if anything. I suppose that's what we get for living in the area. It is quite weird to see the same place have two different kinds of climates in consecutive years. Most Calgarians honestly think our weather is all kinds of terrible. Too much snow. The snow lasts too long. It slushes the streets when it is spring (or floods the entirety of downtown back in 2013). The summers are hot and dry. But at least it is consistently bad.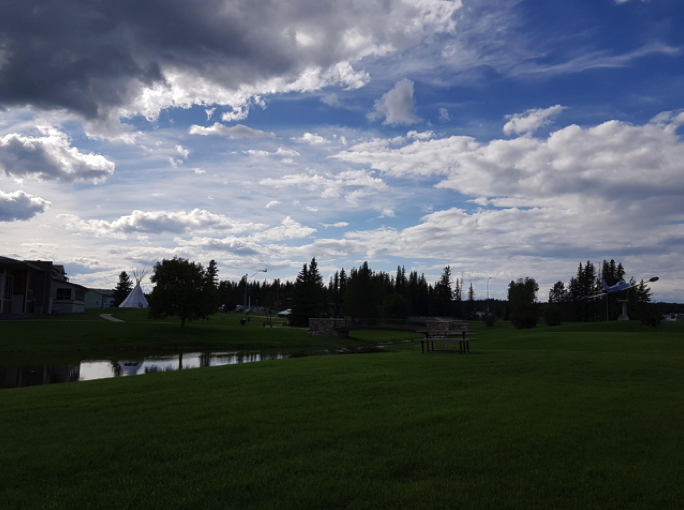 Here in Edson, the weather is inconsistently amazing and bad. Usually you only get that near the coasts. It feels like Edson's gotten a lot more rain than Vancouver. Vancouver rains often, but it's usually very light drizzle, not a constant strong downpour of destruction. However, amongst the rain, the sun sometimes comes out. And when it does, the air becomes quite refreshing.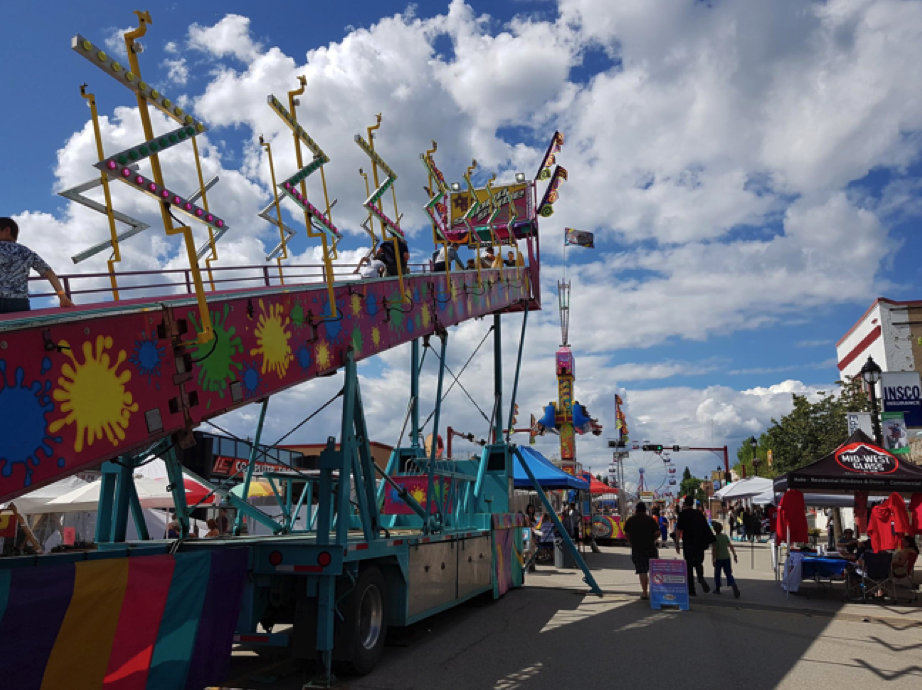 During the second week of July, there was a carnival in Edson. It took up most of 50th street in downtown Edson. We were still in the middle of the storm season, but luckily for the carnival, the skies cleared up briefly. It was like an eye of the storm specifically just for the carnival. Storm, then carnival, then more storm.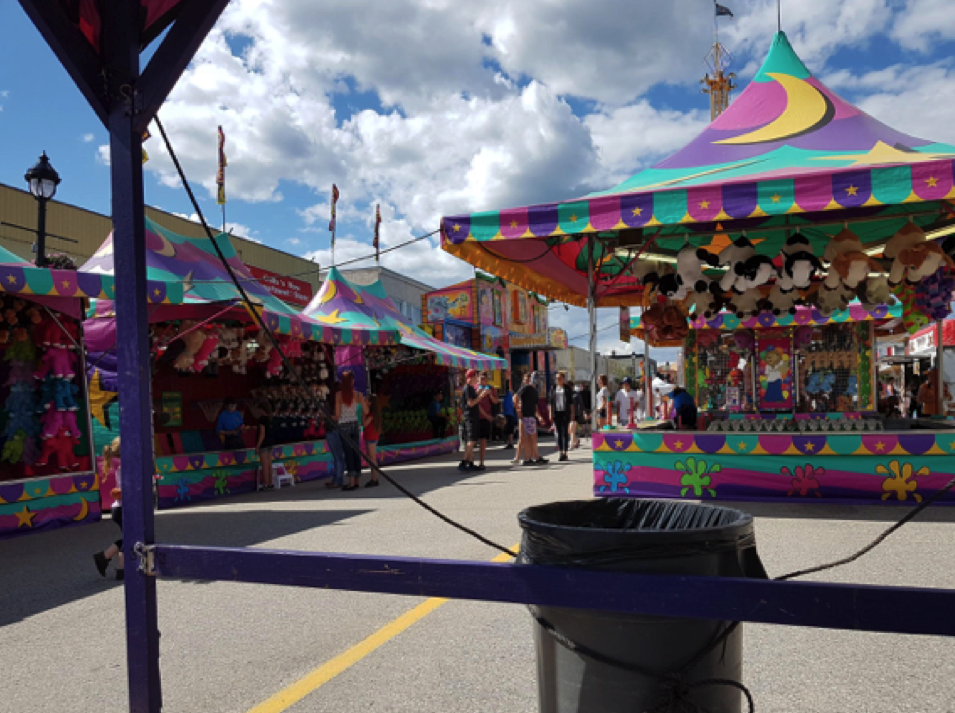 I had totally forgotten that the schoolkids just started their summer. Now that I think about it, the carnival is timed perfectly for them. It was during the middle of July. Most of the people enjoying the carnival were kids or younger teens, along with their parents waiting on the sidewalks and having a chat with their friends. However, there were many high schoolers – they typically hung around the more extreme rides. I am honestly surprised they managed to get them up and working. You would think that some of these bigger ones would need a foundation of sorts? There were large mobs of what looked like high-schoolers chilling with their friends either waiting for the rides to free up or on those rides screaming.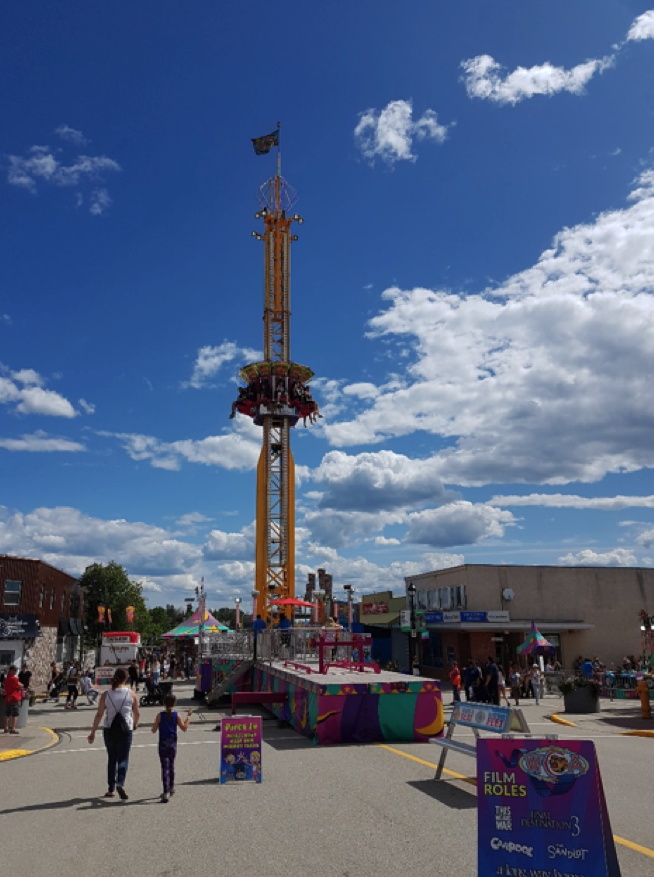 It is quite awesome to see that the town holds events for the families in town. I could see all the kids running and laughing between rides and games over and over as I went around to take pictures. Their parents chasing them with water, pop, and carnival food. A truly great introduction to their 2 months free from the burdens of school.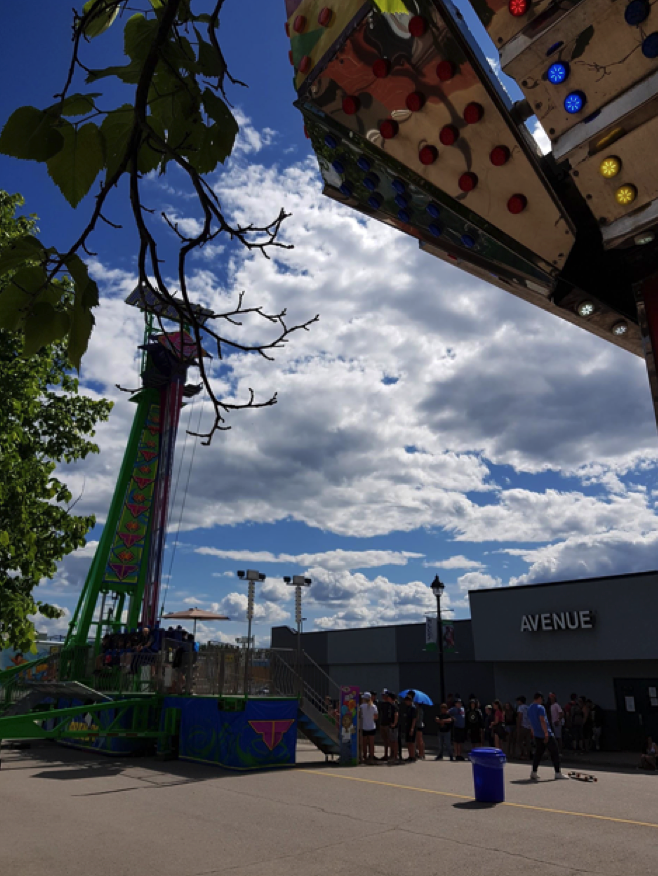 What I was extremely tempted to shell out for was the ferris wheel. That way, I could get a good picture of the entire town. However, if I purchased a pack of tickets, I would be left with a bunch of tickets leftover. I have had my fair share of amusement rides, so my severely cheap nature decided against the ride, unfortunately. Thinking back, I am regretting that decision more and more. This blog will be severely lacking that panorama for eternity. Perhaps next year's intern will be able to get that picture.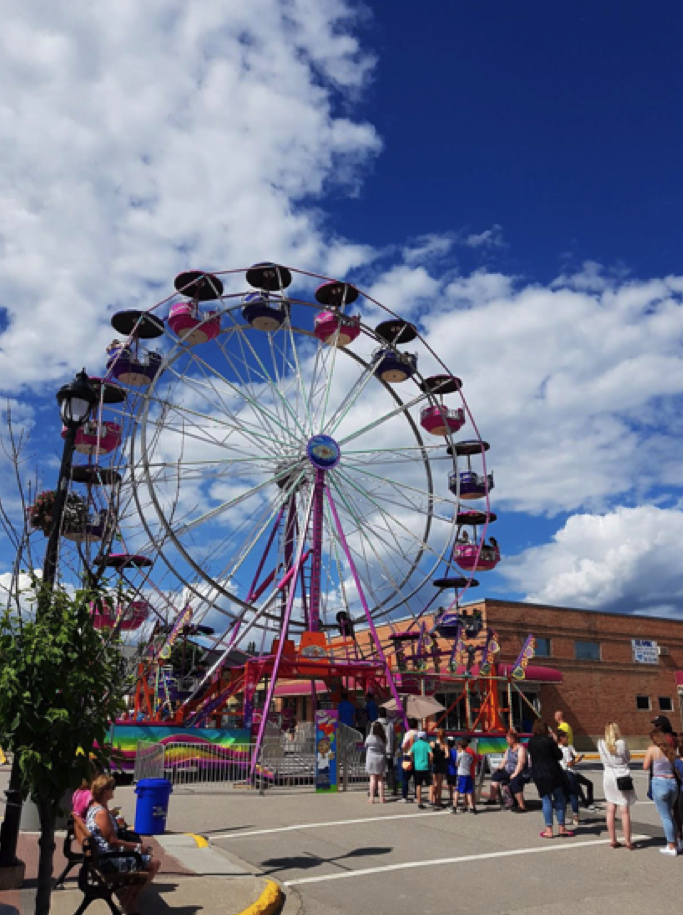 Although taking pictures of the carnival is quite fun in and of itself, my real mission at the carnival was a hotdog. I am weak when it comes to food at fairs and carnivals. In fact, you may be able to find me at Vancouver's night market if you look hard enough. Needless to say, the first thing I did at the carnival was look around for a food truck. They had perogies, hamburgers, pop, and even more exotic foods. Sorry for my lack of vision, but I went classic.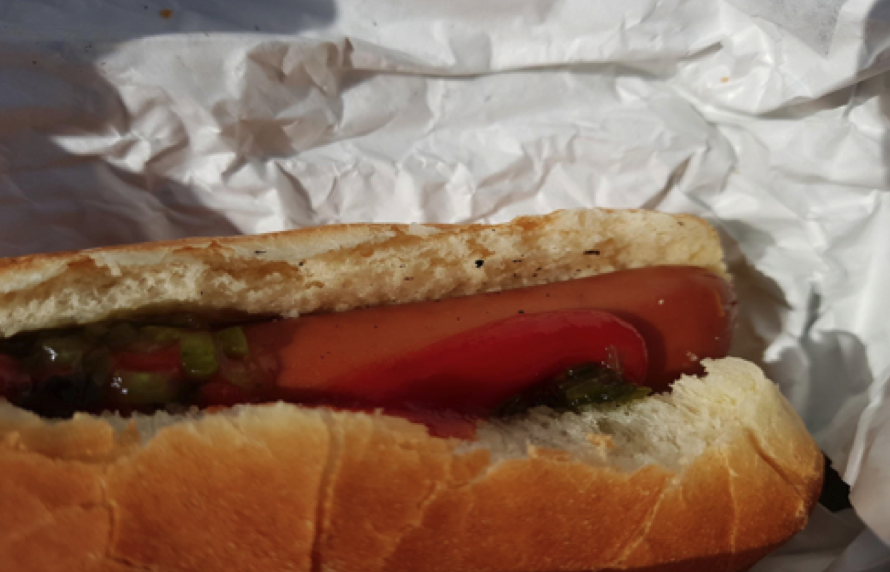 At around 5, I had gotten a full tour of the carnival. My evening was spent at the park downtown. I totally planned out the day so that I could take a bunch of pictures for the blog, by the way. 92 pictures is a good haul. And pictures of that museum and creek area at sunset is positively pristine. I strive for quality, and a "premium product" (as they say at Weyerhaeuser), so you will only get the best of those 92 pictures. Or you could flip that statement around and say that only very few of those pictures were usable. I'd like to let these pictures speak for themselves – as they say, a picture is worth a thousand words. Some of those words would reflect my horrid photography skills, unfortunately.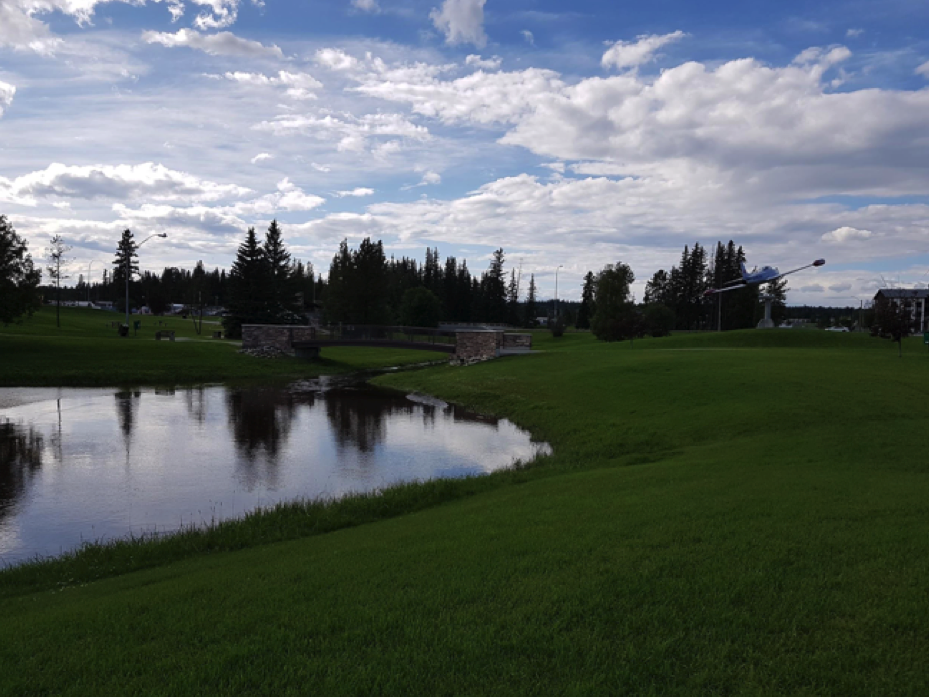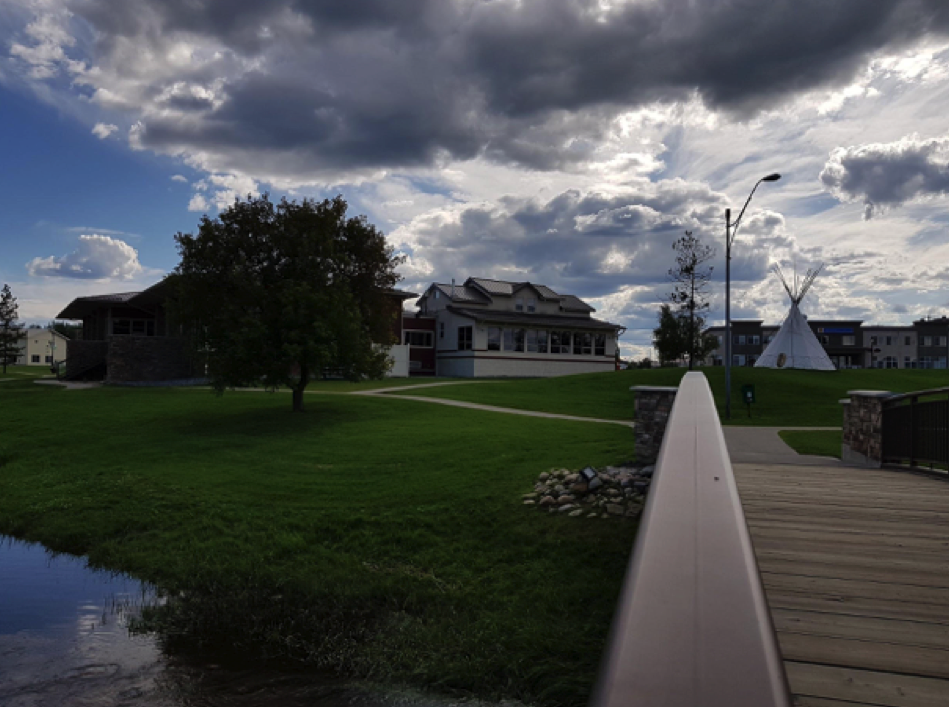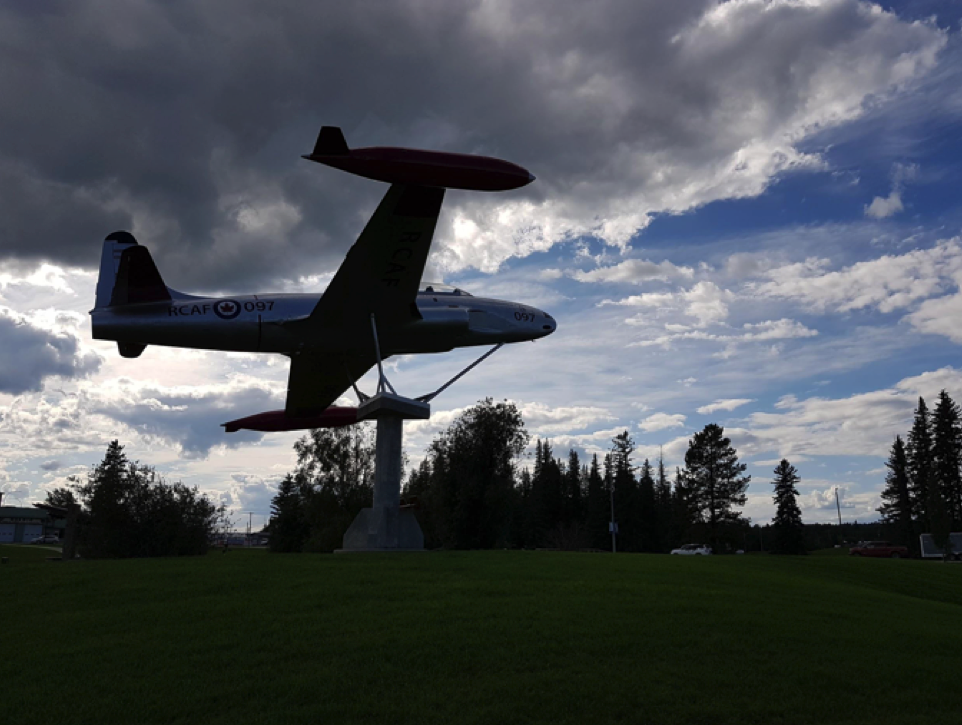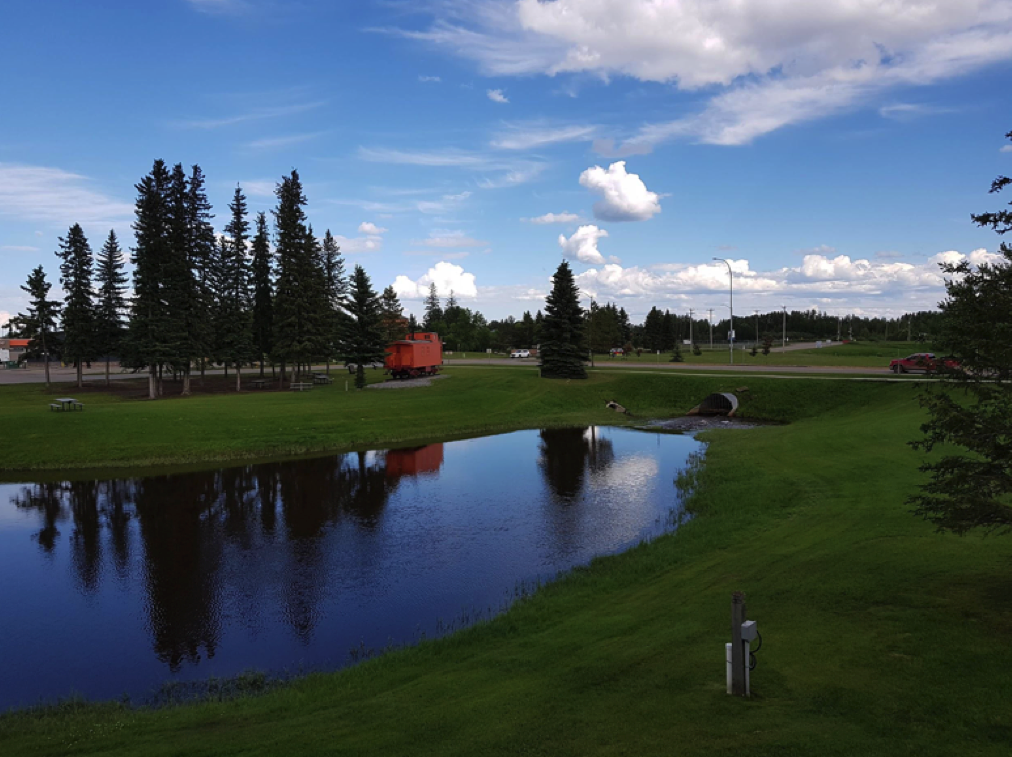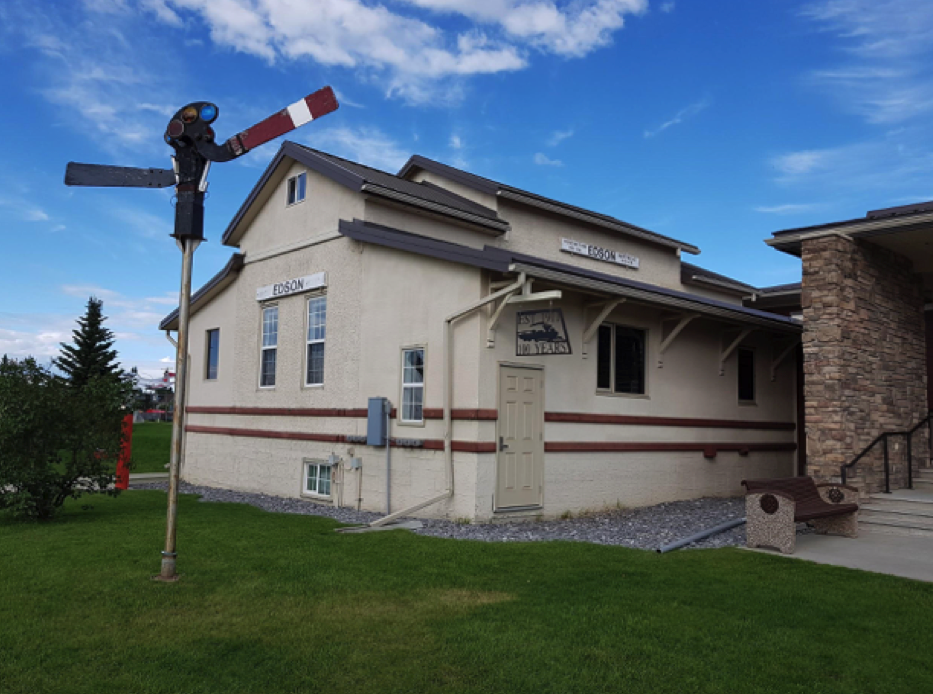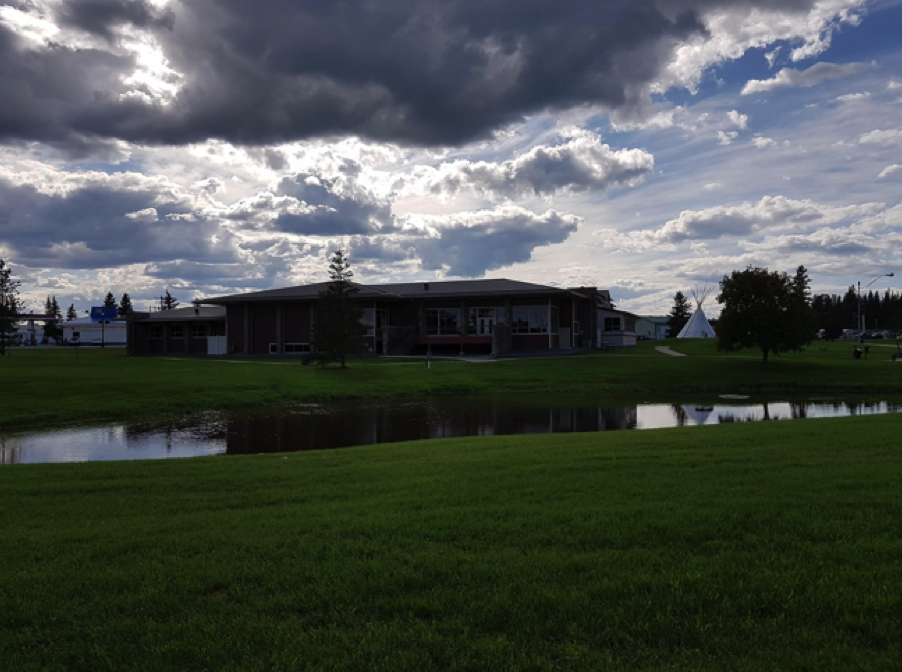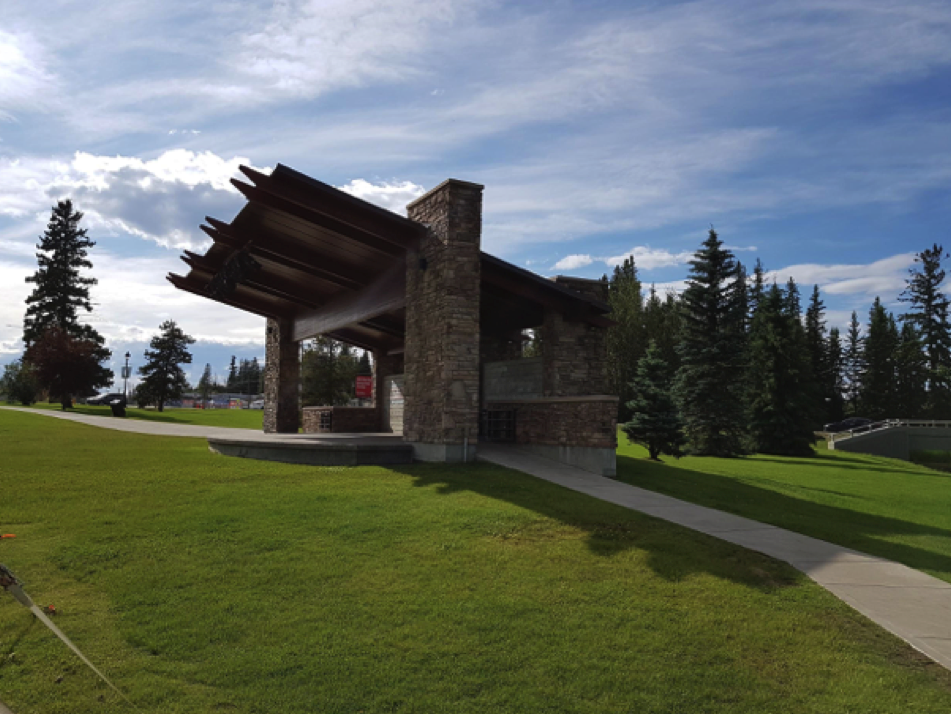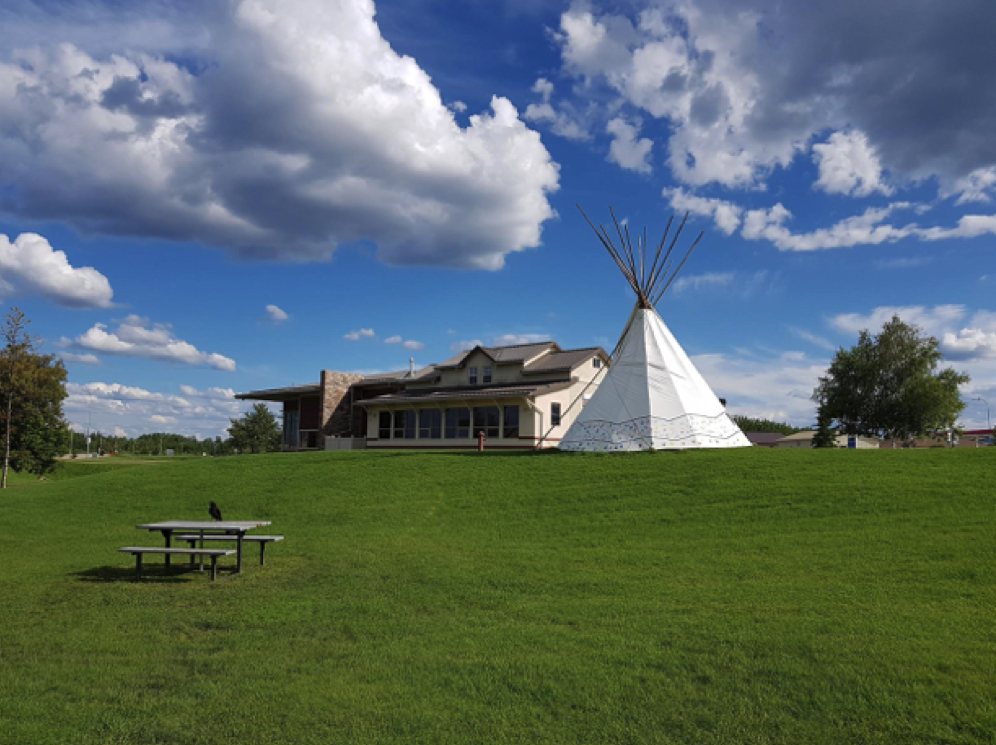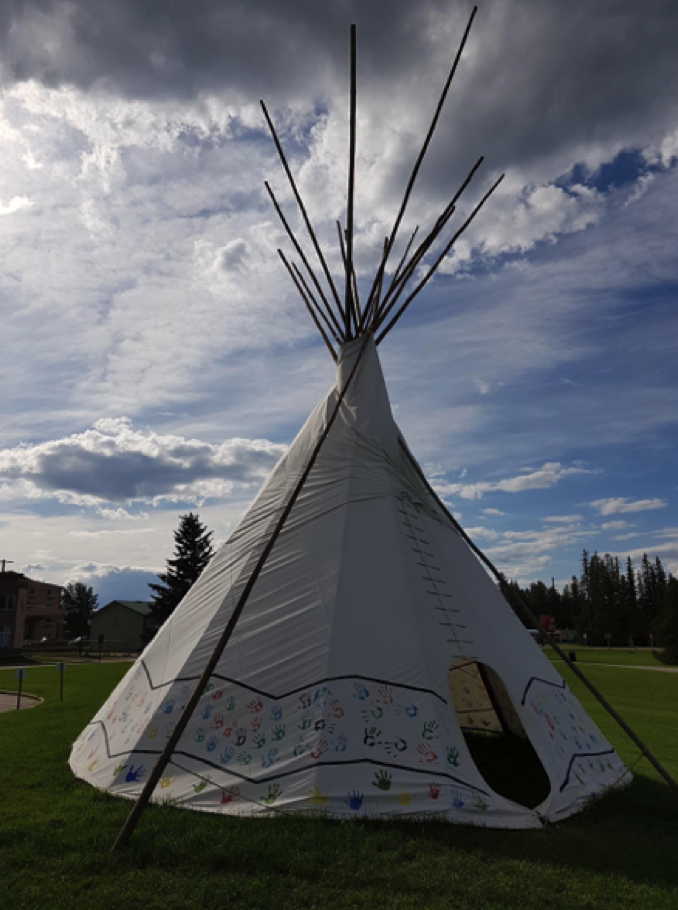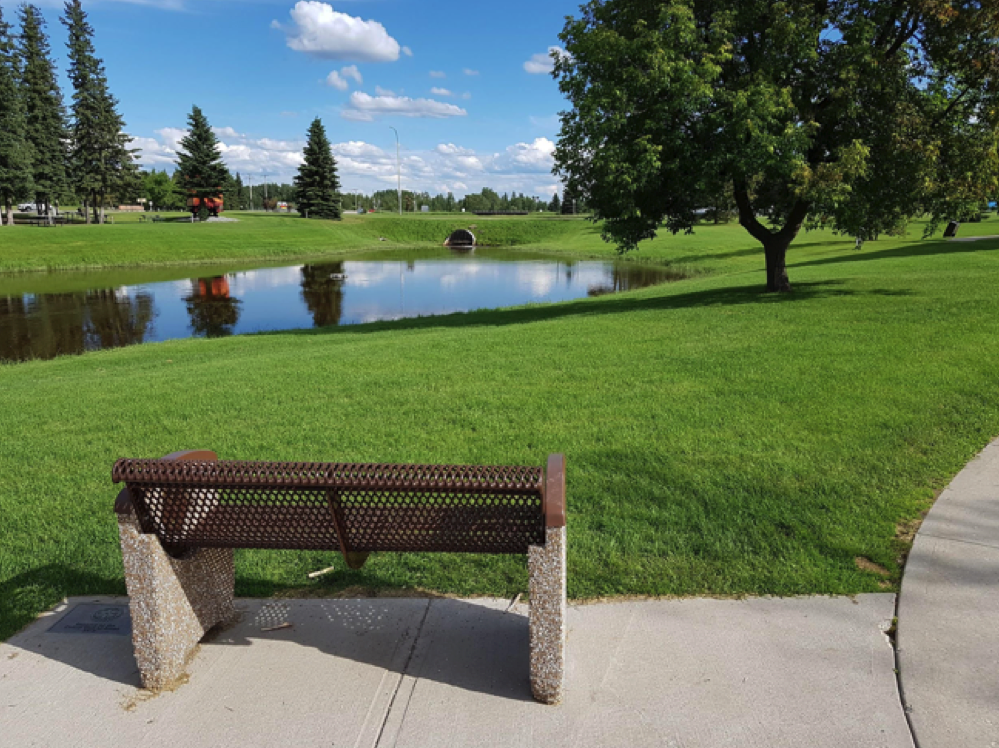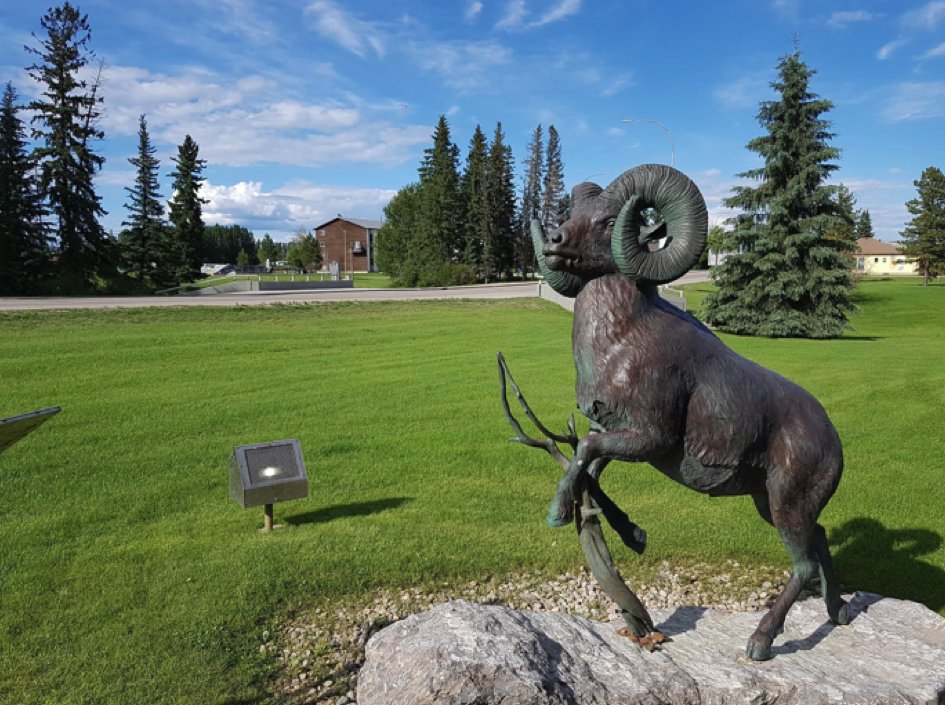 I had never taken an entire afternoon and evening to take pictures and walk around before. Many people in the city call themselves photographers and buy a large camera to go run around with. They take pictures of their food, some random skyscraper, or the stereotypical (supposedly poetic) C-train image. Some of them have legitimate skill. Most cannot do better than I did with my phone this evening. It's also a really old phone, so the camera is not the best. I have never seen the appeal for photography, but this last image is just cool – the water almost looks like it is tinted purple.
Would I ever start running around with a camera like those "photographers" in the city? No. There are enough pictures of food and skyscrapers online. But to capture Edson like this is a privilege. Even with my outdated Samsung S7, which is no longer in production, I managed to take pretty good pictures. I'd say that reflects on the town's beauty more than anything.
Next blog I take you to the Finishing End.