June 10, 2019 3:07 pm Published by Dan Tran Leave your thoughts
Salutations! Welcome to this Green Dream blog.
Since this is the first blog, I shall introduce myself briefly. My name is Dan Tran, and am the Engineering Intern hired at Weyerhaeuser's Edson OSB mill. I am still working on my electrical engineering degree and have just completed my second year at the University of Calgary. I am Calgarian-born and have taken all three levels of schooling there. From birth to nineteen years, my life was in that city. As such, living and working away from there was quite a radical change.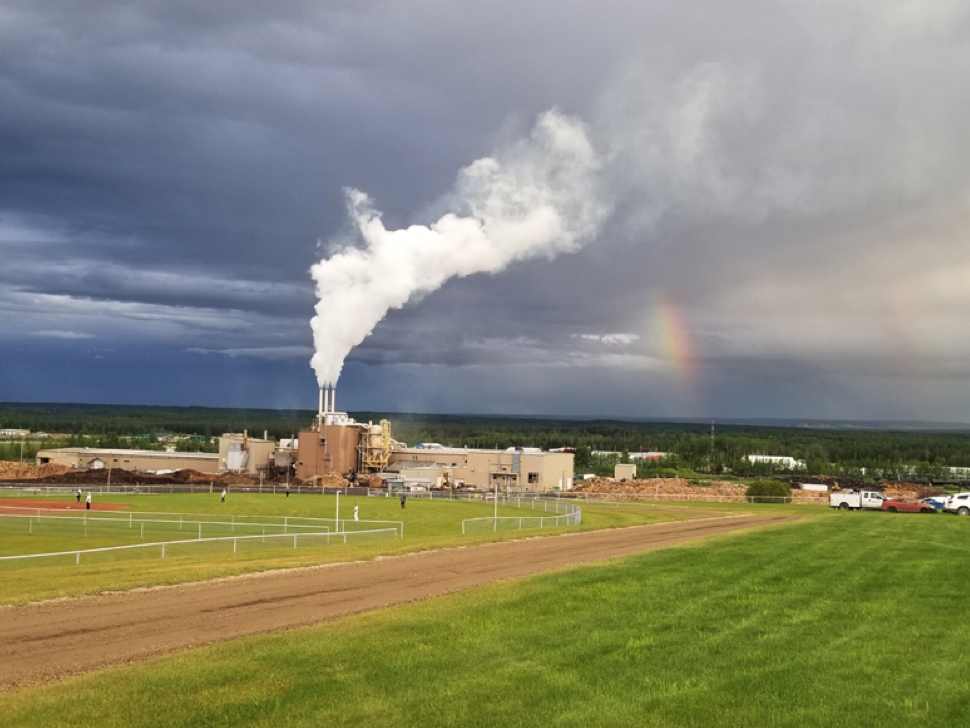 However, this year is not the first time I've gone to Edson OSB to work. The first time was in the Summer of 2018, as one of their summer students. It was an absolute eye-opening experience. I was placed on one of the Operations crews, and did shift-work as either a clean-up operator or a finishing-end operator. I had never seen such massive machinery up close before. It was always just random cranes building more skyscrapers and bobcats on the side of the road. Getting lost was something that happened quite often in the mill, but working as a clean-up operator really helped me explore the mill from pit to roof. This is my second year at the mill and as a Green Dreamer, I will be able to tell you about it.
My first summer student job is not something your average city kid experiences. Many of my fellow engineering friends have taken other jobs with a fancy office up in the skies. Others are doing research in a clean lab at University. When I told them about the massive press and how hot it was, or how awesome it felt to have full control of a forklift, disbelief was not uncommon. So I will make this blog more work-focused, with plenty of pictures of the mill. It will be for my friends to look at, and possibly some other younger engineering students.
This year my job is to go through the engineering drawings for the mill's machinery, from its construction in 1982 to the modern day. Weyerhaeuser has a new database in order for engineers to add on drawings during new projects, and if developed correctly, engineers throughout the entire company can access other mills' projects. Many of the old drawings are in hard-copy are not in the database yet, so scanning and updating is my task for the summer. It is actually rather nice to have this job: last year I was running around all the machinery and wondering about certain design choices and decisions. Now I'll have direct access to its drawings, as well as many drawings for machines that are now long gone.
I'm not quite sure how to end off this blog. So let me end with this. That press you see is one of the last water presses in service worldwide. It is quite old. Most OSB presses these days are run with oil hydraulics rather than its older water counterparts. It is the "money-maker" of the mill, and it is the job of all the workers to try to keep it running 24/7. It is a piece of history. I wanted to mention this fact because I've heard rumors of a potential project to modernize it to oil. It is an absolute honor to be able to give you a picture of it in its original, thirty-six year old form.