Assistant Forester
Woodlands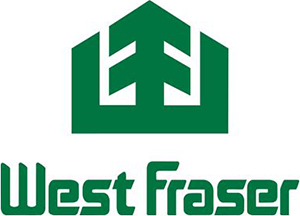 Date Posted: January 08, 2021
Job Location: Blue Ridge
Job Type: Coop
Start: Immediately
Job Description
Listed on the TSX, West Fraser is a leading diversified North
American forest products company. Recognized for the eighth
time as one of Canada's Top 100 Employers and one of Canada's Best
Employers for Recent Graduates, we are a growing company looking
for talented people to be part of our team. The Woodlands Team
at our Blue Ridge Division in Alberta, has an opportunity for a
professional:
ASSISTANT FORESTER
Starting your career as an Assistant Forester provides you
opportunity for exposure in all aspects of a Woodland's Team.
The Assistant Forester will have opportunity to gain skills through
assigned roles and responsibilities within the planning, harvest
operations, and silviculture department.
The Assistant Forester is an entry level position that places an
emphasis on gaining a wide range of practical experience in many
forestry skills. You will enjoy a balanced mix of field and office
work. There will be future opportunities for advancement as
new skills are acquired, and as opportunities become available
throughout the many Woodland groups of West Fraser.
Requirements:
The successful candidate is required to be a graduate from a
recognized forestry school, and be eligible to become an RPF or
RPFT with the AAFMP.
Preference will be given to candidates with previous experience
in an industrial forest setting. The successful candidate
must have a passion for the outdoors, and be eager to learn new
skills.
At West Fraser, we believe in giving our employees a challenge
they can rise to. We are looking for individuals who are
interested in a full-time, long-term career. We offer an
excellent compensation package including a competitive salary,
excellent benefits and an outstanding pension plan.
Blue Ridge is located near the growing, family-friendly
community of Whitecourt, Alberta, and a short one and half hour
drive from Edmonton. The area offers excellent year round
recreational activities. Our mill and forest operations form
an integral part of the community, providing economic stability to
employees and families that live in the Whitecourt, Mayerthorpe and
Blue Ridge areas. To learn more visit:
http://woodlands.ac.ca
If this position sounds like the career for you, apply today in
confidence, by submitting your resume and cover letter to
www.westfraser.com/jobs .
We thank all candidates for their interest; however, only
those selected for an interview will be contacted.
Job Conditions
Minimum experience: 0 to 1 year
Minimum educational level: Grade 12 or Equivalent
Language: English